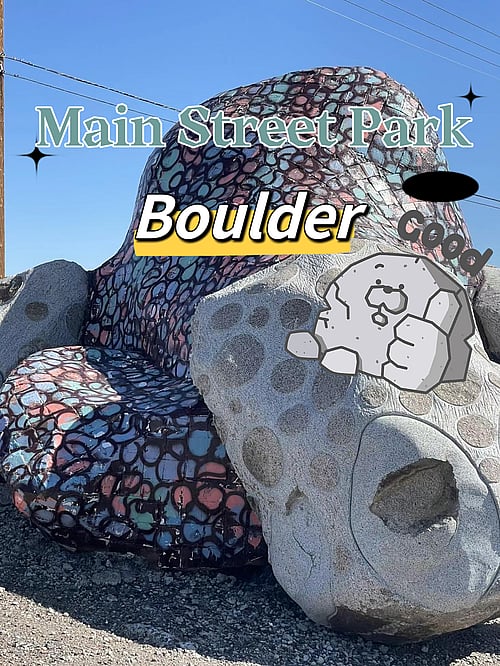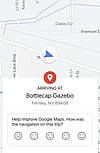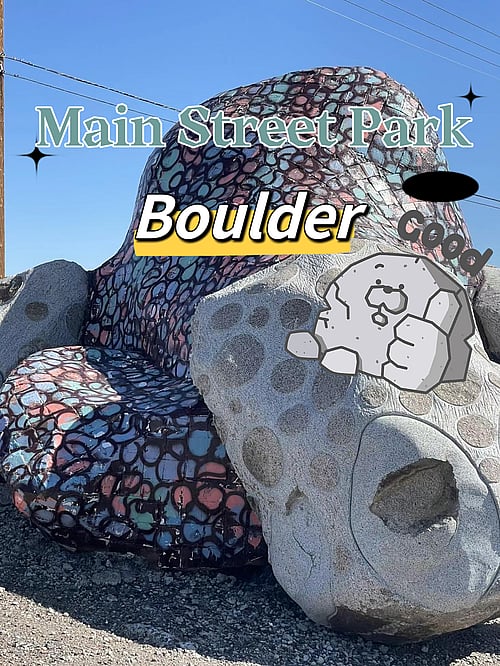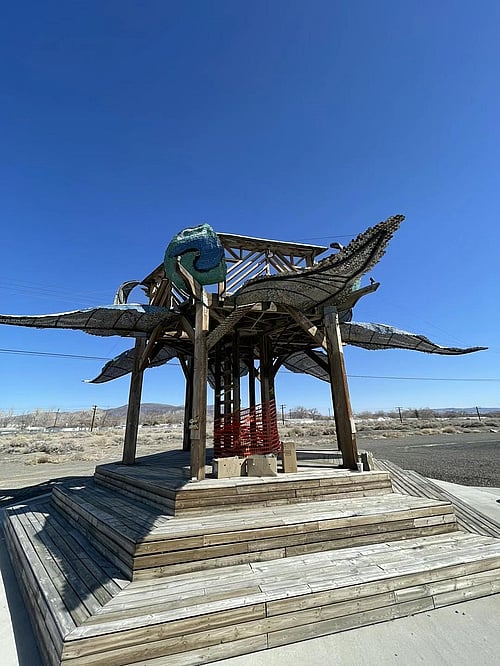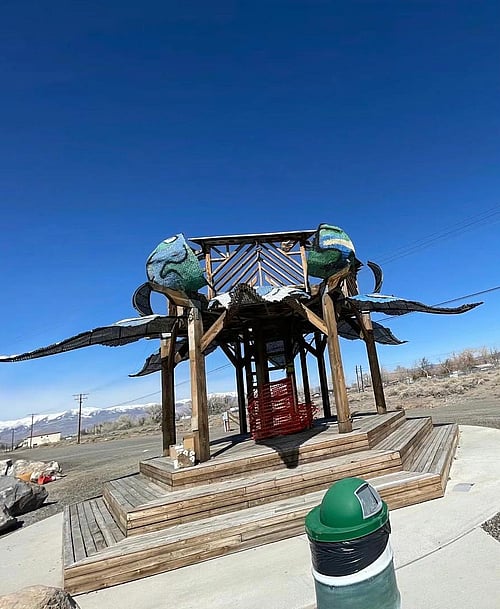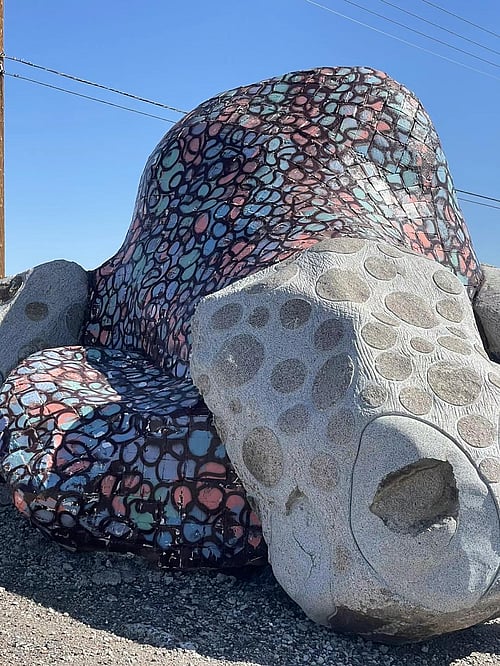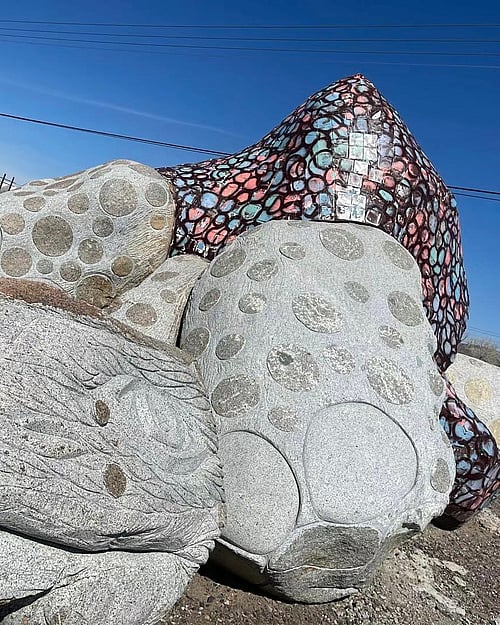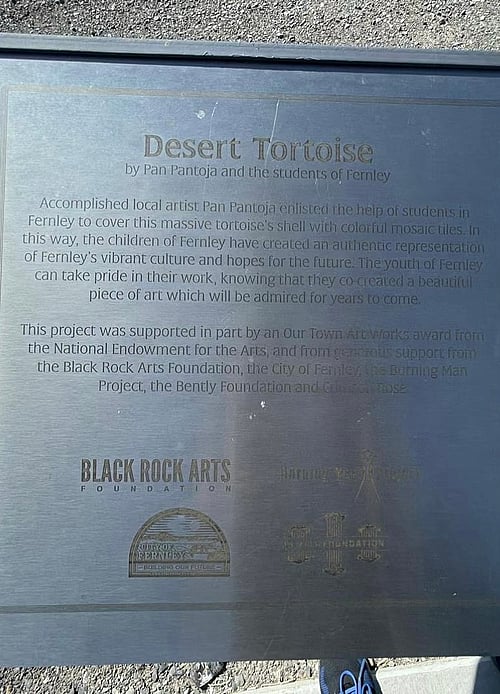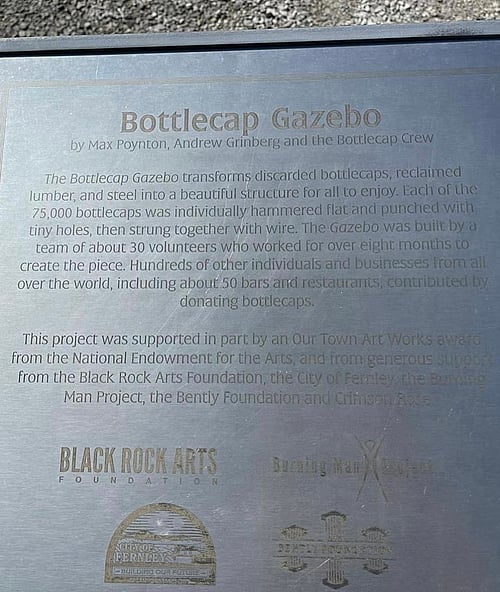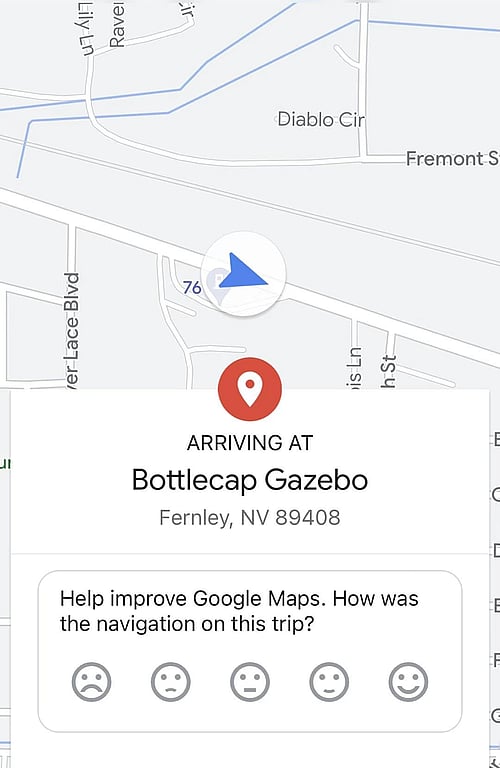 More Images: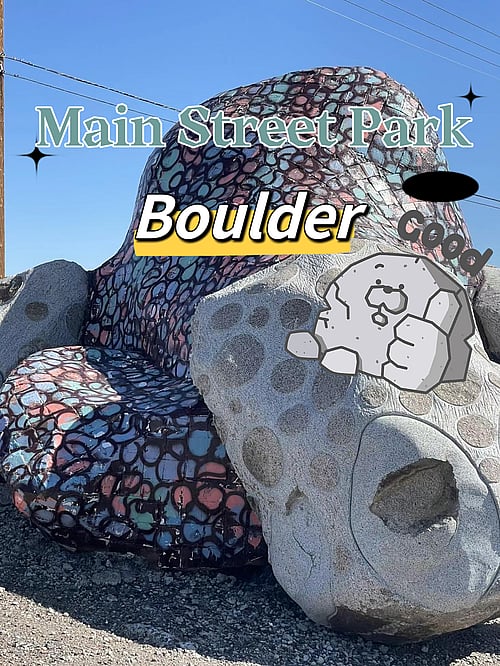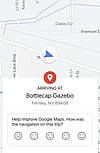 On my way to my friend's house, I encountered a very strange-looking bench. From far away, it looked like ceramic tiles. But when I got close, I realized that it was made out of bottles--big ones and small ones.
The information said that 75,000 bottles were hammered flat and punctured so that they could be strung together by wire. The bench was built by a team of about 30 volunteers who worked for eight months to create this work of art. Hundreds of individuals and companies donated bottles from bars and restaurants all over the world;
local artist Pan Pantoja sought help from students in painting colorful murals on this huge 🐢turtle shell using five different colors of paint. It is worth noting that their work has been commended by many in the future as one of the most remarkable pieces of art ever created.
[More Details +]
Views: 82
Ideas: Waste recycling, environmental art
GuideID: 52317
Guide Type: None
Location: United States / California / Los Angeles
Channels: Fun Places, Travel
Images & contents may be subject to copyright • Report this image
More Like This