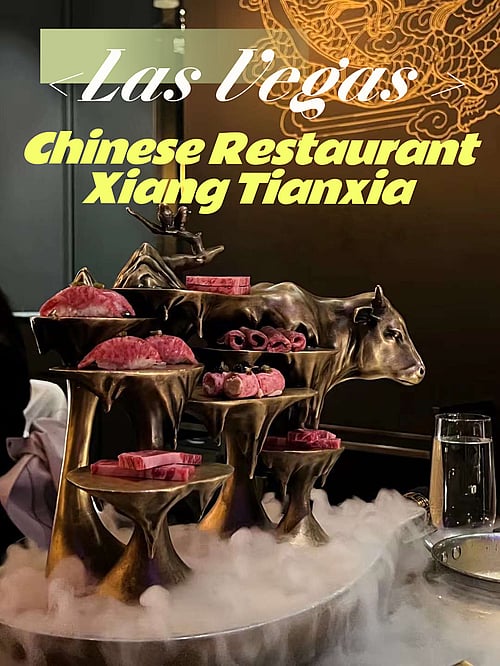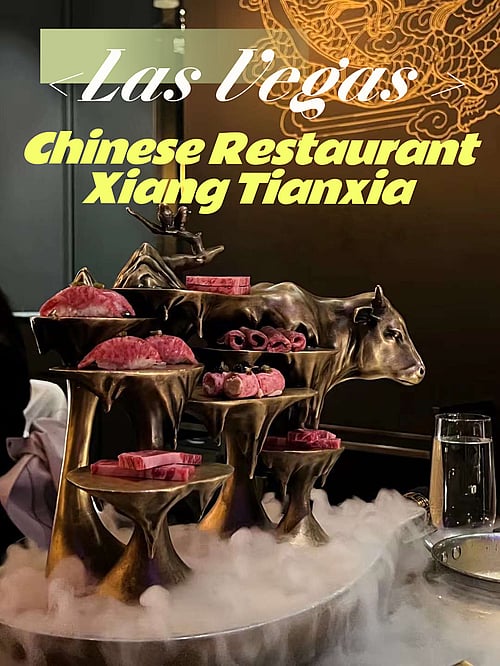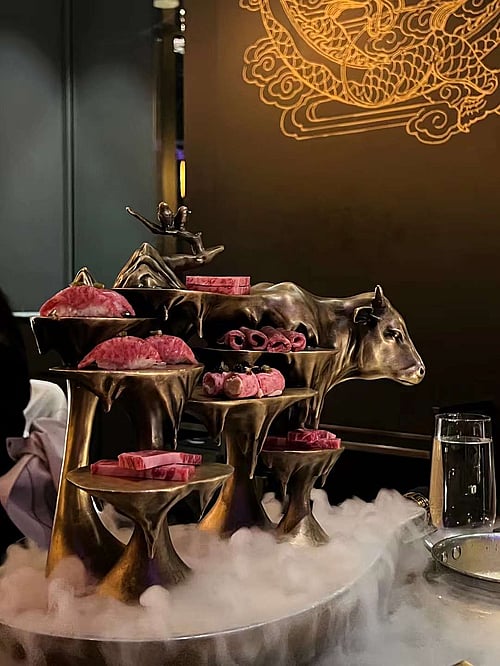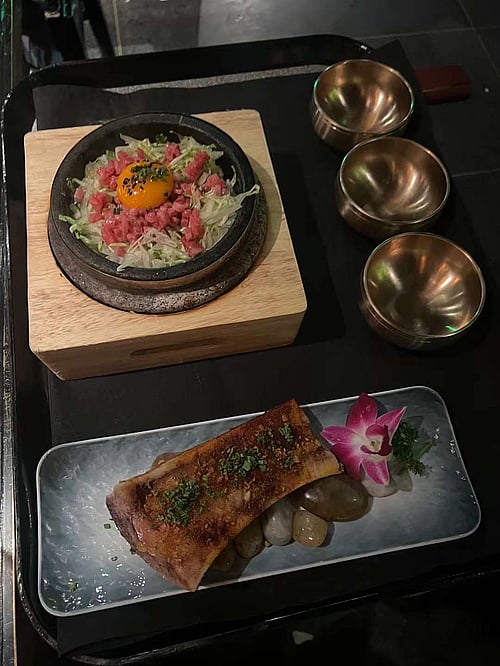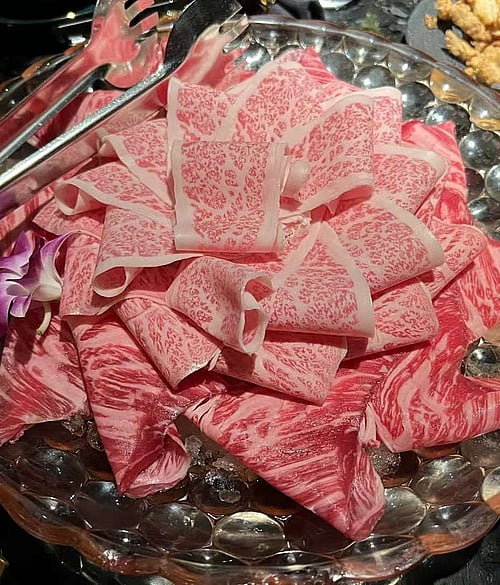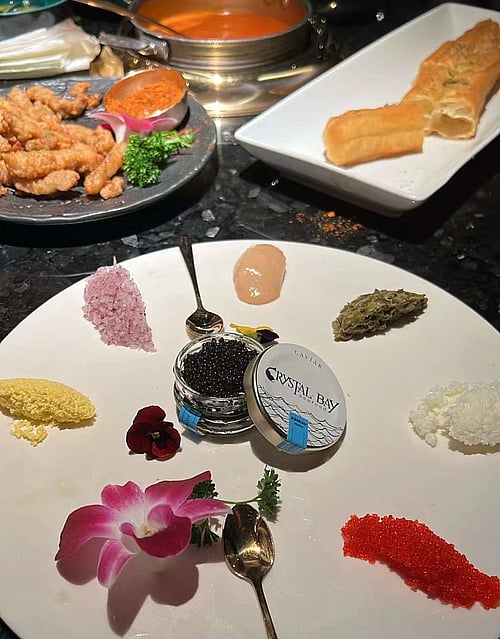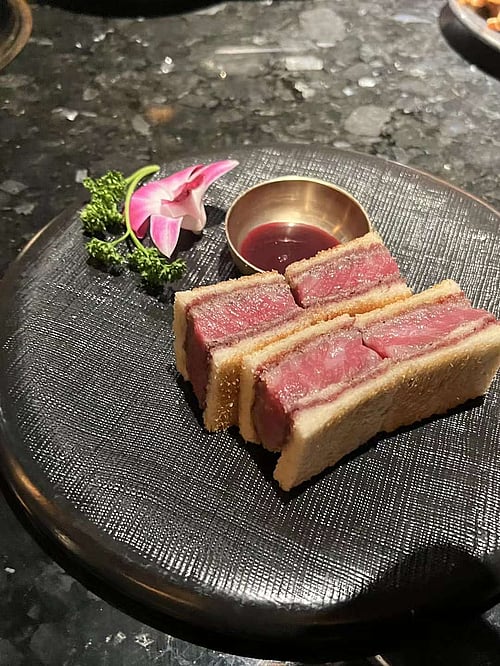 More Images: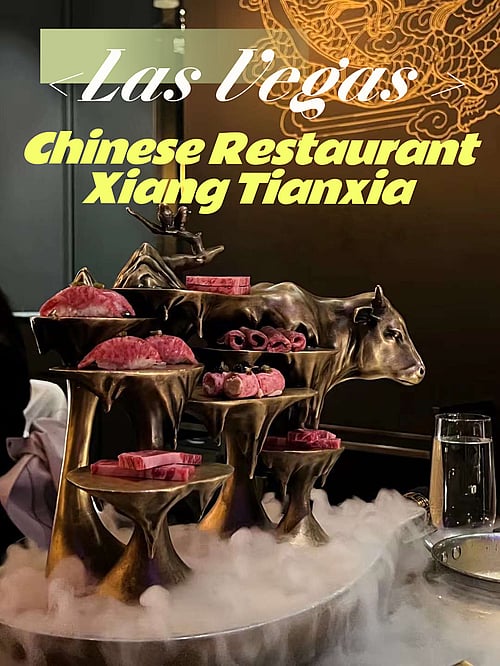 This restaurant, which is located in Las Vegas, has a very large reputation and my friends who live here recommended that I come check it out. The interior is very Chinese-style, with a roof made of phoenixes, as well as many other Chinese decorations. The menu has many choices for what type of soup or broth you want your meat cooked in.
🌠The appetizers are Western-style, but don't taste like Chinese food.
🌠If you come with a large group, I suggest you order one or two sets of the diners' choice. They have sweet shrimp and scallops, and each set comes with beef tenderloin, chicken breast, fish fillet, and grilled beef--enough to fill you up completely!
🌠The signature Swancake is shaped like a swan with duck meat and roast beef sandwiches inside;
🌠Dancing Noodle has a good taste too. Finally, the desserts were delicious too! Everything was good except for the price being slightly expensive.
PS: 1.The private room has a low minimum of $2000 on weekends, and goes up to $3000. Make sure you ask about the minimum when you make a reservation.
2.Everyone pays $250 because of the tipping policy
3.It's a Sichuanese/hotpot restaurant that also serves authentic Sichuanese food so people who don't like this place should skip it.
Address: 3327 S Las Vegas Blvd Suite 2884Las Vegas, NV 89109(in The Palazzo's second floor, park your car in their garage)
[More Details +]
Images & contents may be subject to copyright • Report this image
More Like This