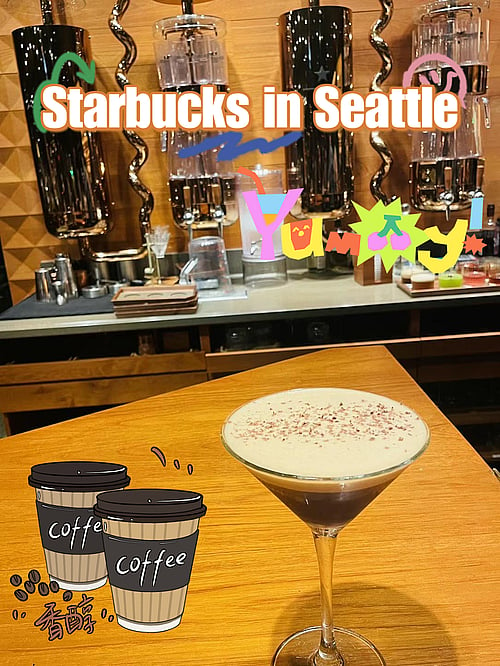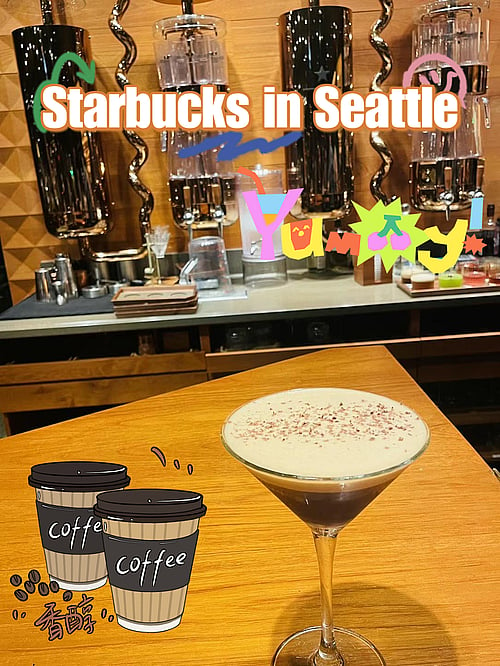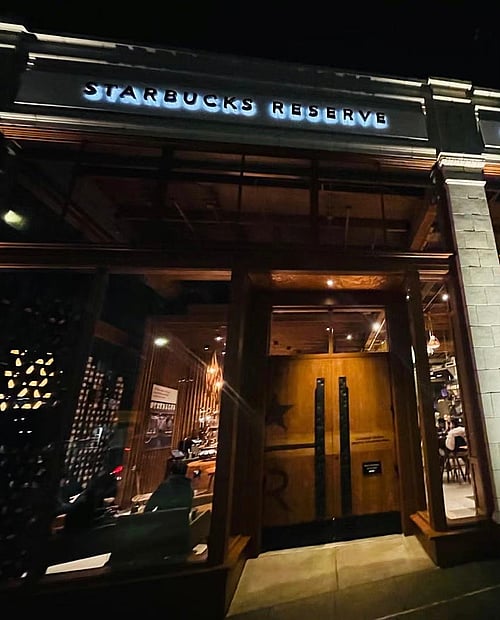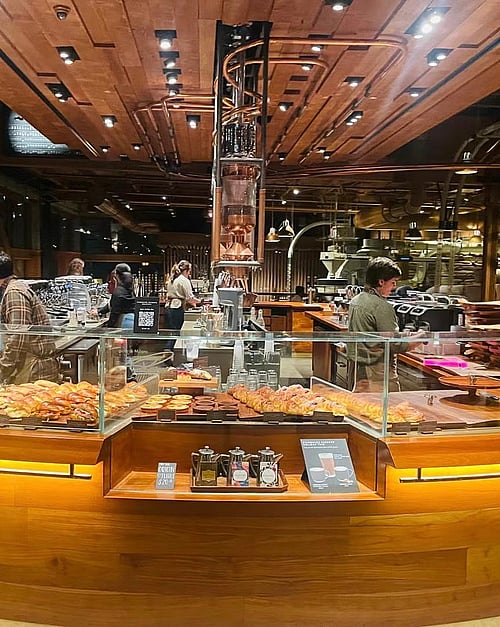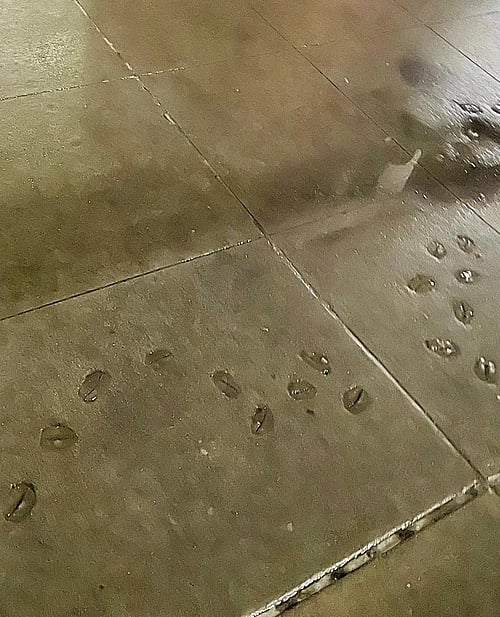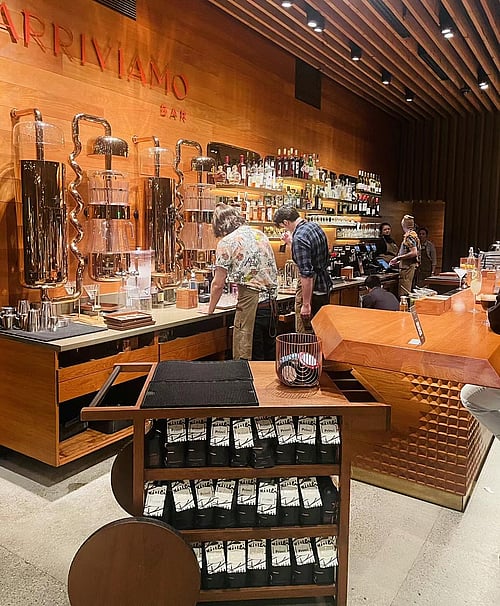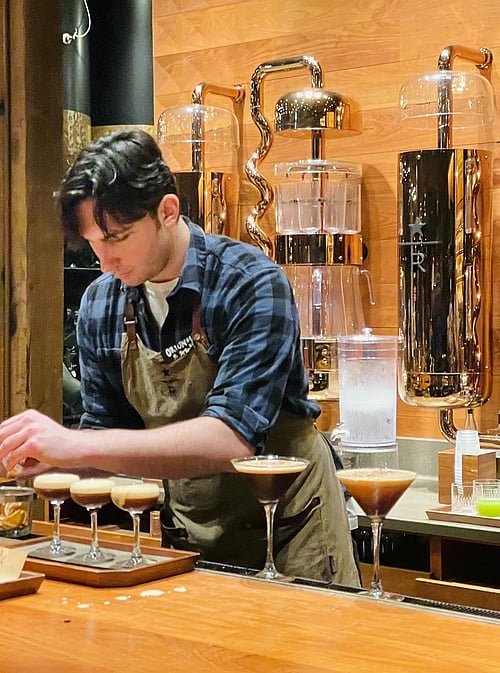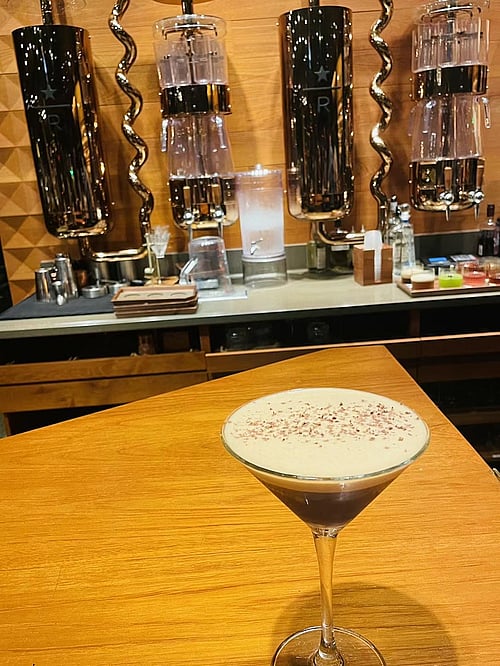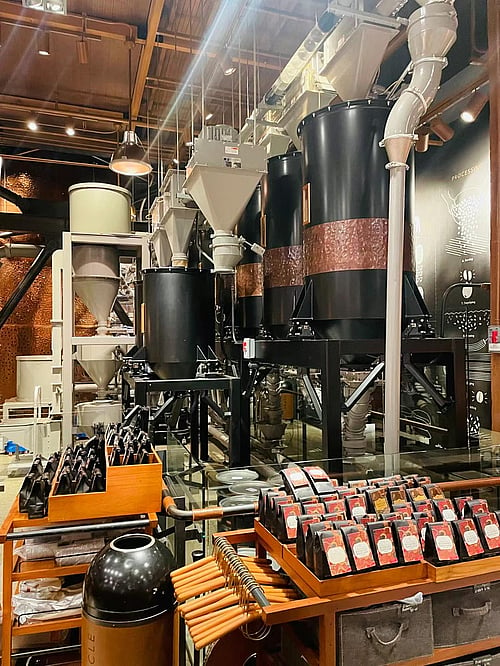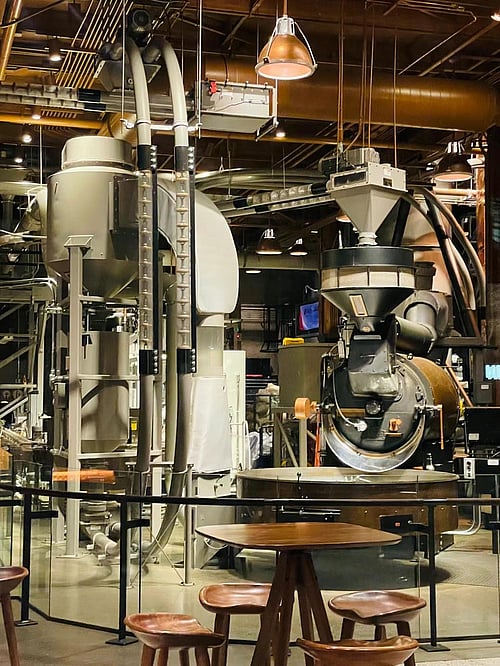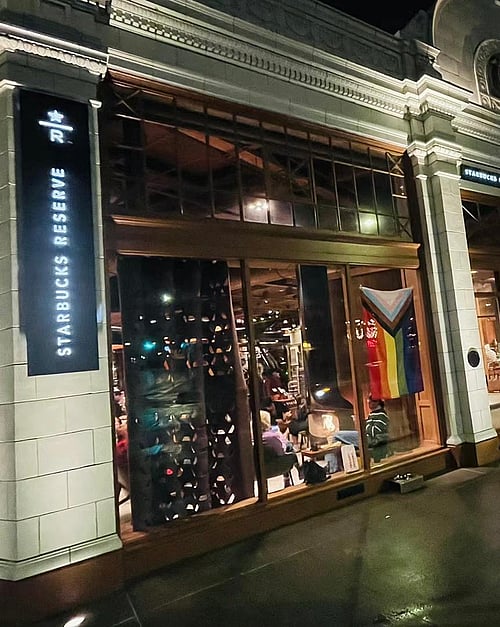 More Images: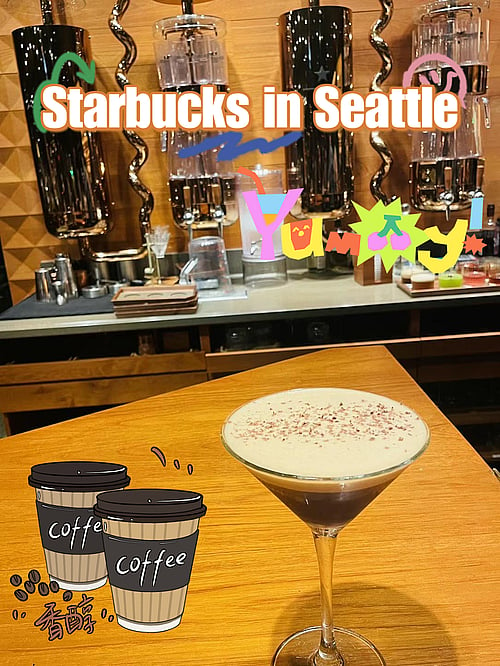 Starbucks Reserve Roastery
📍1124 Pike St, Seattle, WA 98101
The starbucks we went to in Seattle was so cool! It's a little bit more than a normal Starbucks, but it's still very good. It has a coffee shop on the left side and an area for pastries.
This store has a unique look because when you put in your cup, it will come out from inside a container with steam coming out of it. The design is amazing! They also have brunch menu items like coffee and smoothies here.
☕️COLD BREW TRIO FLIGHT
ColdBrew+Nitro + Whiskey Barrel-Aged Cold Brew.
Whiskey coffee beans seem to be only available here, with a nice aroma of whiskey in the glass.
☕️HAZELNUT BANCO
The peach wine tasted so good that I bought another one the next morning.
🍰Tiramisu
I love to have the Salumi Plate at almost every table. It's not too sweet and it's delicious!
🌟Raspberry Cornetto
I ate this twice! It's delicious!
[More Details +]
Images & contents may be subject to copyright • Report this image
More Like This