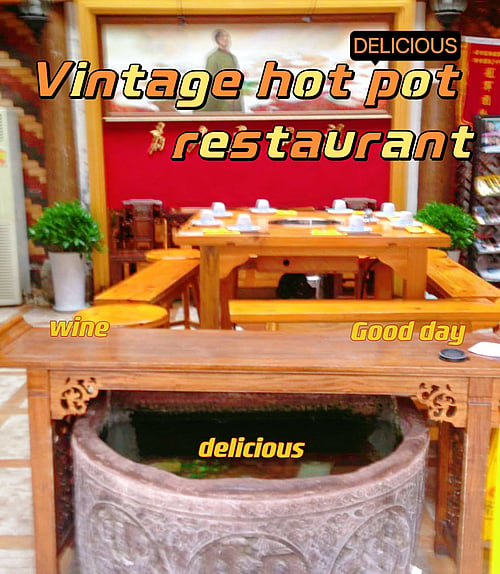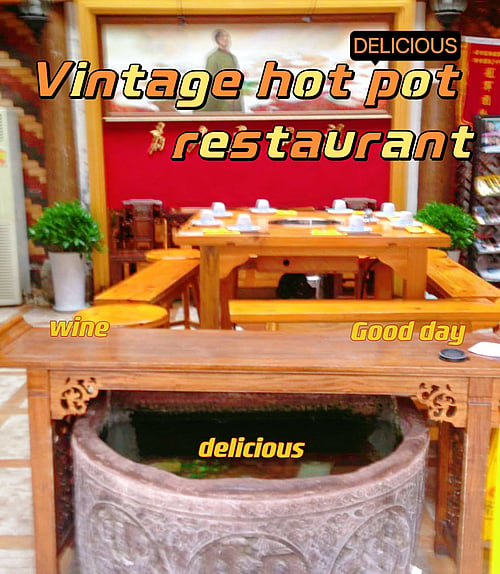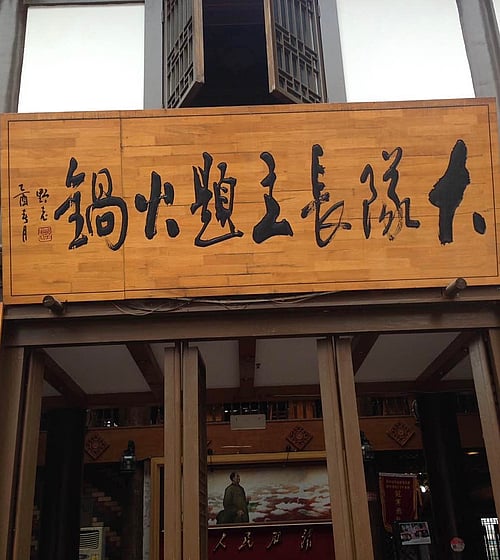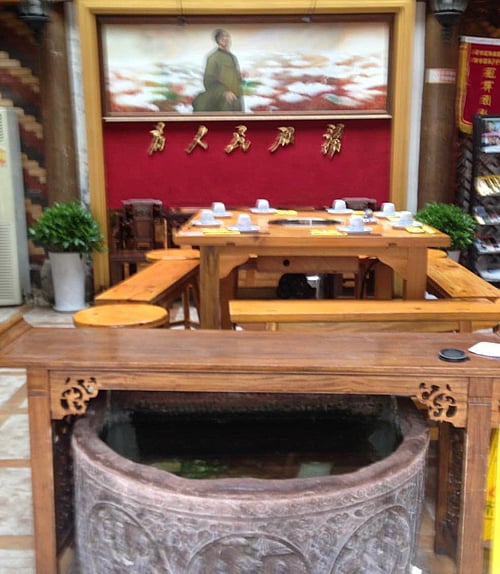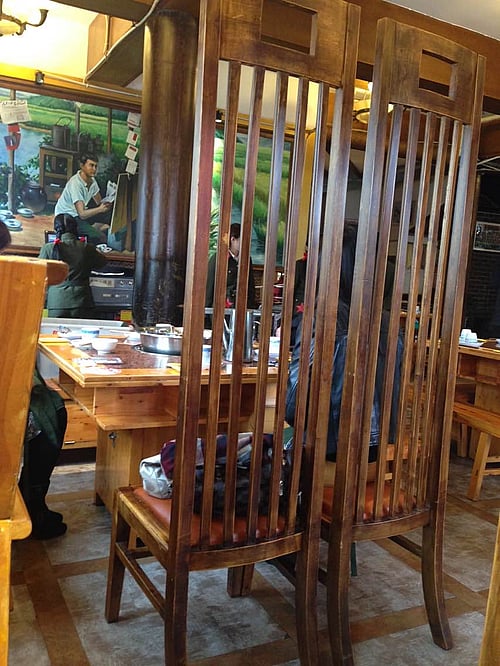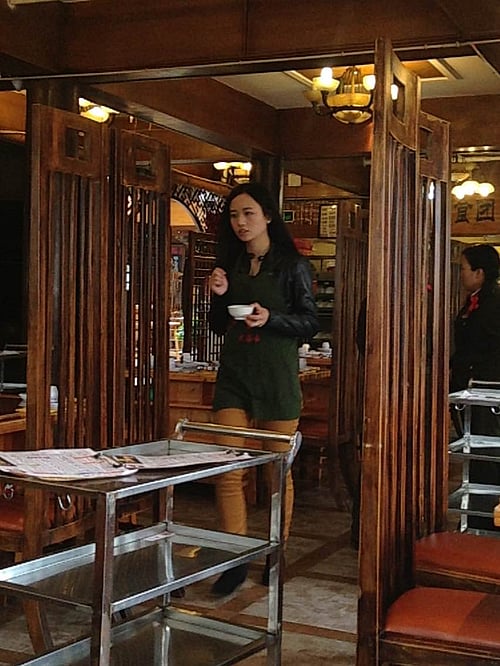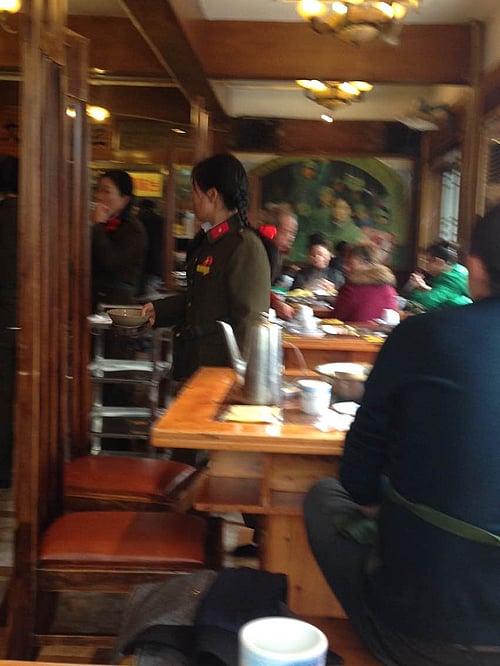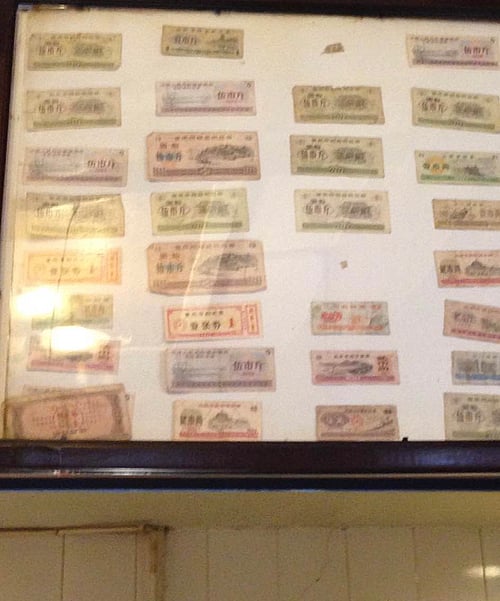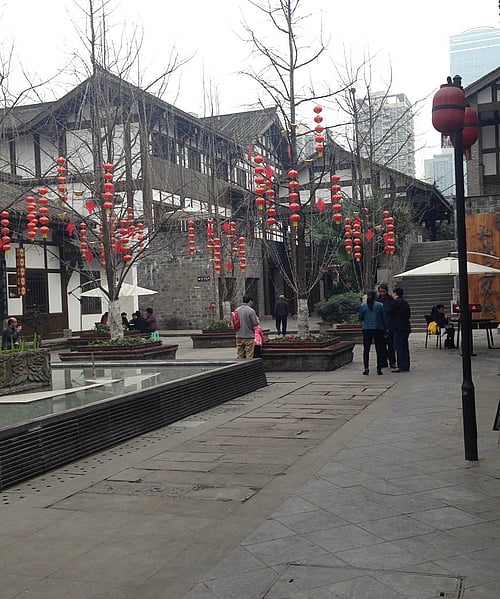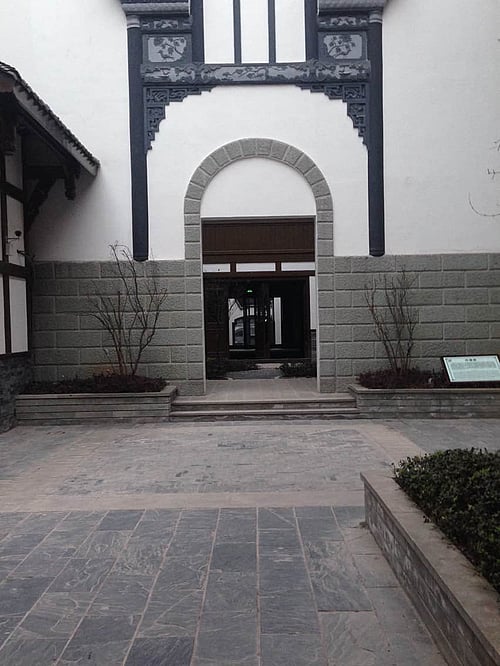 More Images: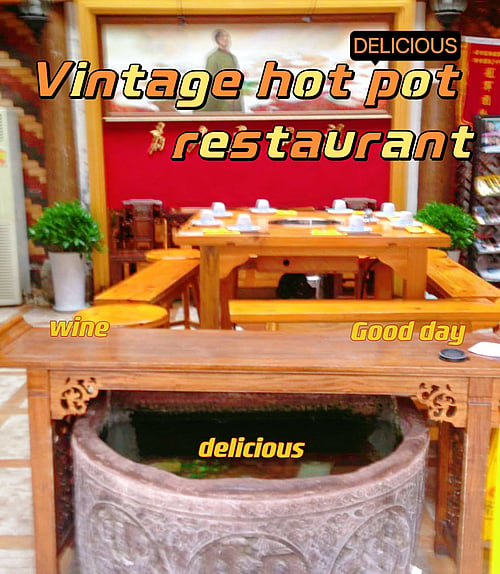 Chongqing Food Tour - Don't Miss the Hot Pot!
"Daqiangzhuang" hot pot has always been well-known, but I've never been there before. This time, while visiting Chongqing, I came to "Daqiangzhuang" on the recommendation of the locals near "Jiefangbei". Even before mealtime, the restaurant had already formed a long queue.
The dishes are basically a blind spot and won't go wrong -

Fresh beef tripe: the tripe is fresh and very large. When it is cooked in the hot pot, it tastes delicious.
Fried pork: the pork is both fragrant and crispy, not greasy, and it is delicious whether eating it directly or cooking it in the hot pot.
Village Chief's Duck Intestines: every time I visit a hot pot restaurant, I order a fresh duck intestine, which is very appetizing to look at. With dry ice emitting white smoke at the bottom, it looks very fresh and cooked at just the right time to avoid becoming too old and is very crisp (strongly recommended!).
Weasand: weasand is delicious and smooth, and it is a dish that must be eaten!
Shrimp: no matter what kind of hot pot, I always order shrimp, my favorite!
Mandarin Duck Hot Pot 🍲
This dish is specially prepared for outsiders like us, with a clear soup that many other hot pot restaurants in Chongqing do not have. Fortunately, there is a clear soup, because hot pot is very spicy.
🏠Environment
This is a small two-story shop with a spacious and clean interior. The decoration style of the entire room has the cultural decoration of the 1960s and 1970s, with thick red-themed wall paintings, retro dining tables and chairs, and uniforms worn by the waiters, which reminds people of the once passionate times.
💗 Service
The staff are all very enthusiastic, calling us "comrades" as soon as we enter, and are very considerate. They provide aprons, phone covers, etc. to prevent oil stains during the dining process. The seasoning we need during the meal is also prepared for us in the first time. They also provide hot towels and hand-wiping services for us. It's really great!
📍Address: 2nd floor of Zhongtian Hotel, No.18 Qingnian Road
🚇Subway: 150m walk from Exit B of Linjiangmen Station, Line 2
🈺️Business hours: 10:00 - 02:00 the next day
💰Average per person: 90+
[More Details +]
Images & contents may be subject to copyright • Report this image
More Like This