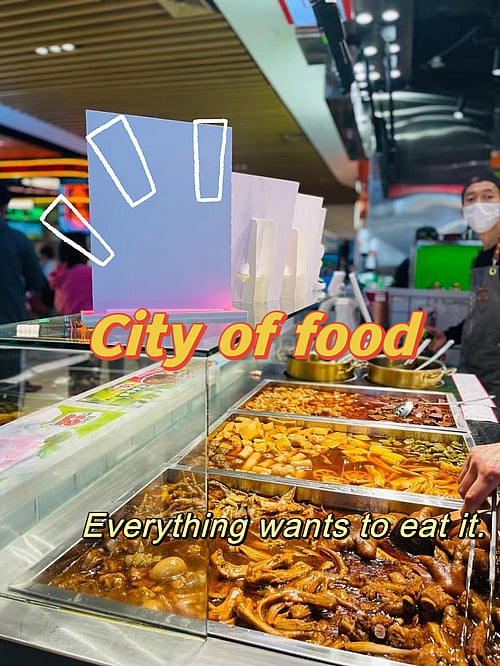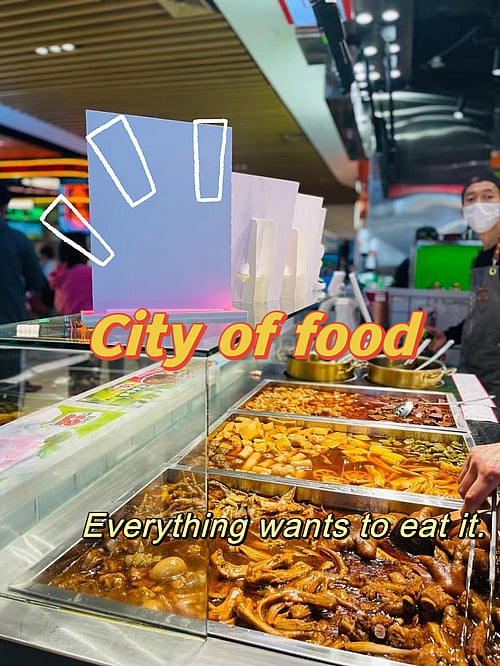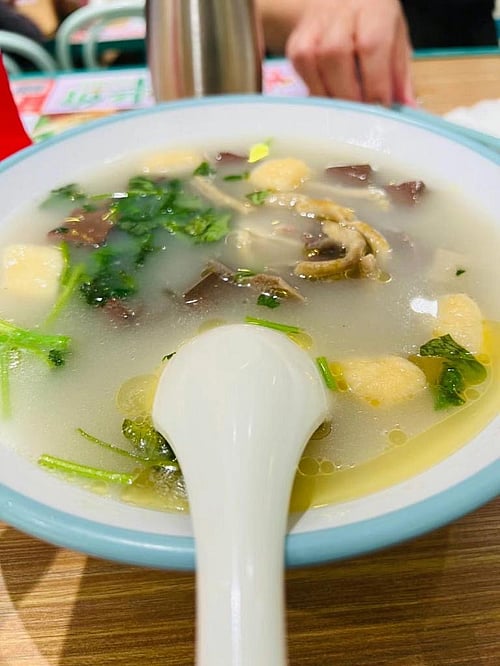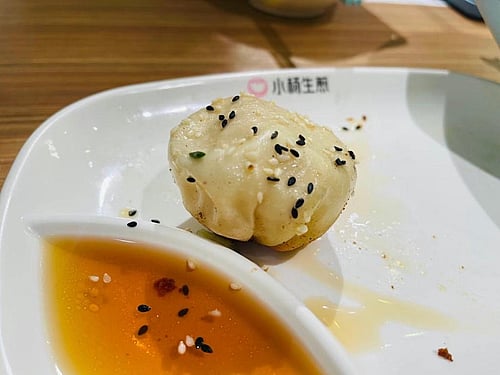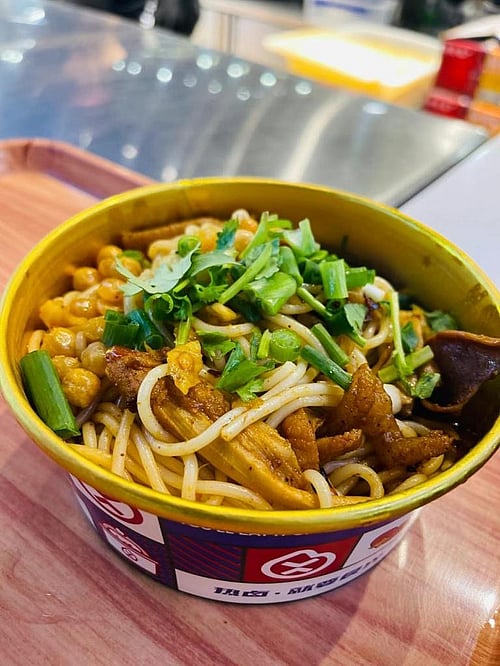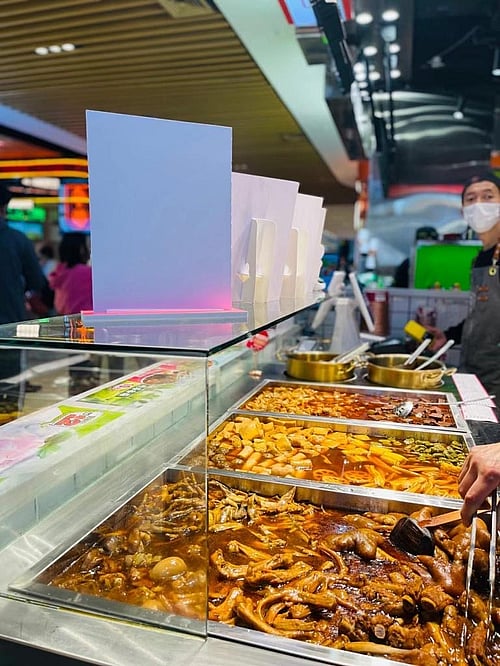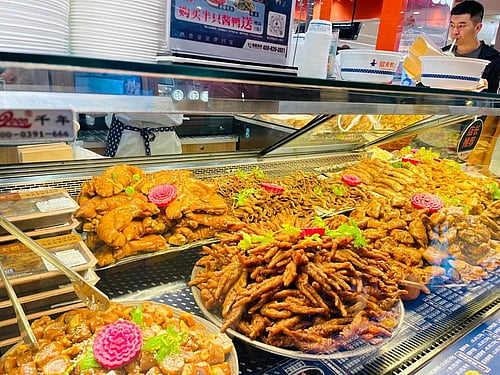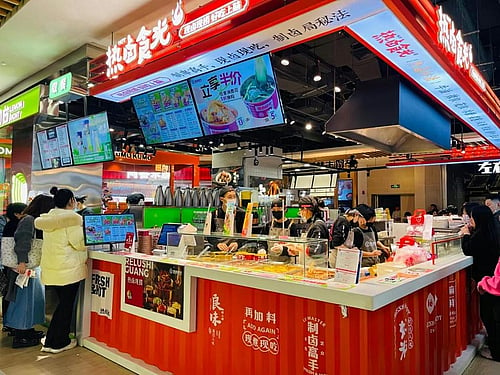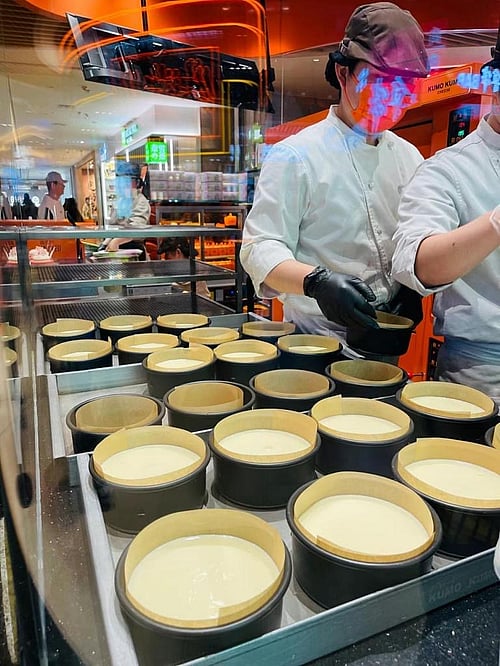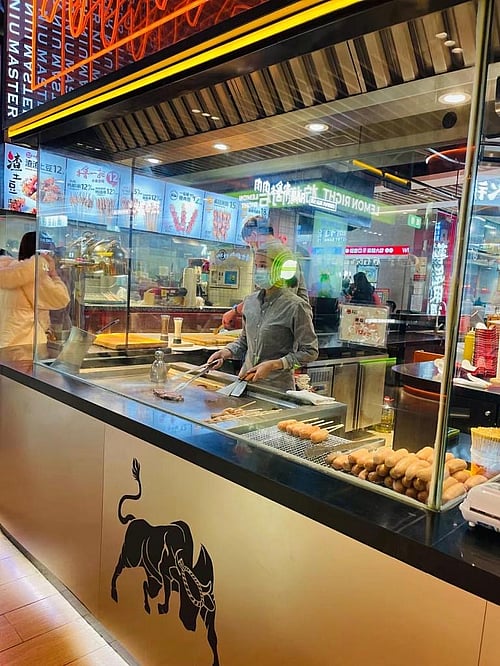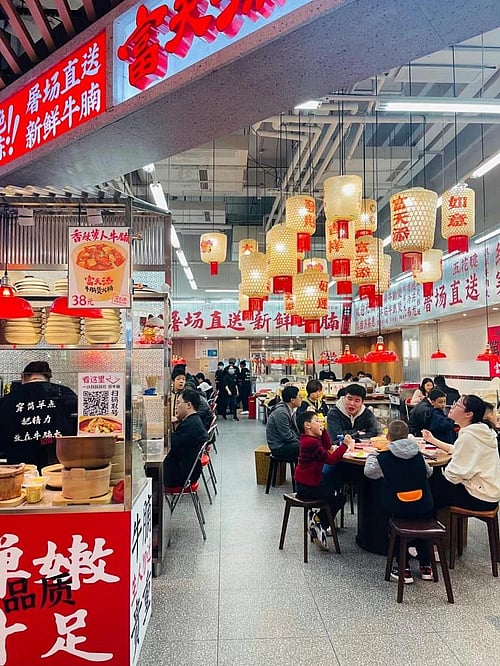 More Images: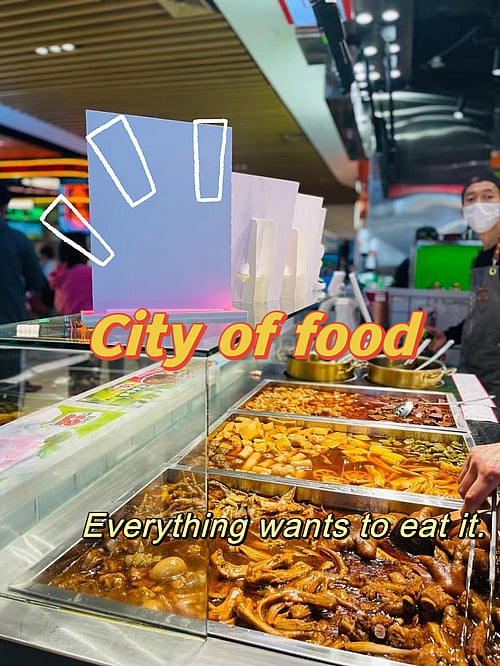 I came to the Meiluo City shopping mall and accidentally found the food city on the first floor! Start eating and drinking now 🤪!
"Green onion roll fat sausage" I really love 🥰! 20/ root, you can choose a little thinner or a little fatter, the green onion is more spicy, the green onion tail is sweeter, iron plate roast and chili powder is really delicious! The location is relatively hidden. It is located near the parking lot in the middle of the food street. Sometimes you have to walk into the door of the parking lot to see it.
The two houses with the skin in line are good. There are two different tastes, one is brushed with sauce and the other is sprinkled with powder. There are many flavors to choose from, and the queuing time is not bad.
Roasted cold noodles roll stinky tofu, opened by people in Northeast China. The cold noodles are fried, and then wrapped in stinky tofu. The taste is amazing. It can be spicy or not spicy. The taste is amazing 😀! You can have a try!
Address: No. 1111 Zhaojiabang Road
[More Details +]
Images & contents may be subject to copyright • Report this image
More Like This