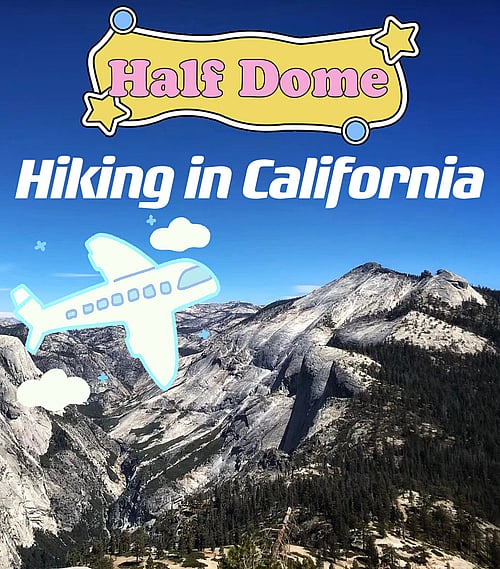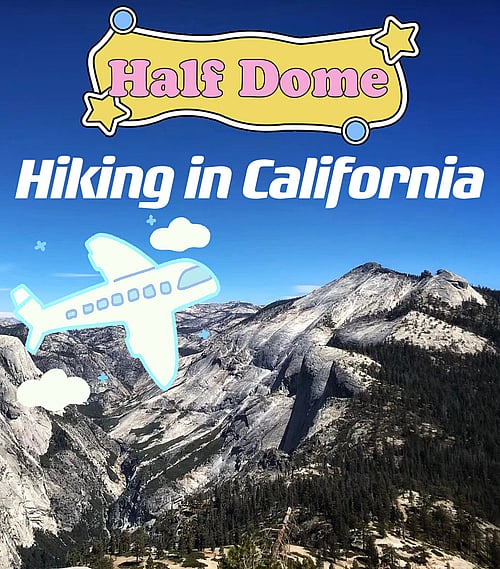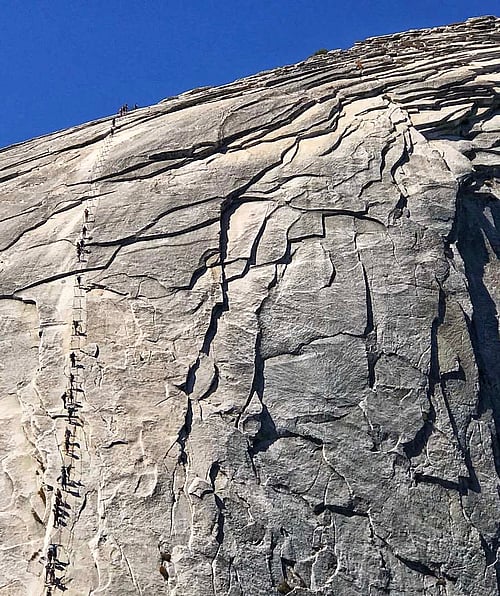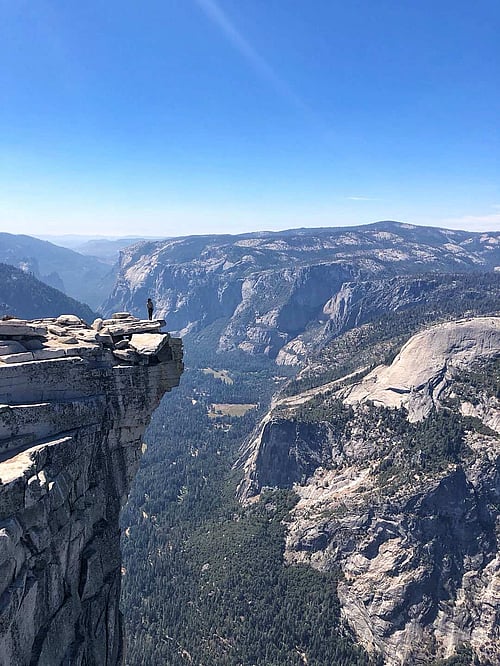 More Images: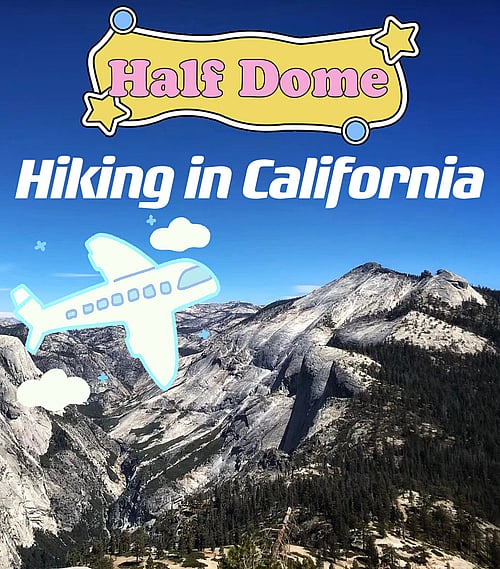 One of the highlights of this week was climbing Half Dome at Yosemite National Park. I finally conquered it! It was the most proud moment of this year so far.
📍Half Dome via the John Muir Trail / 18 miles / hard / 13 hours
I climbed Half Dome via the John Muir Trail with my friends and got a last-minute permit, which was really lucky. We were unprepared in every way and didn't expect to get a permit at all. That's why we decided to just take advantage of this unexpected opportunity and do whatever we wanted to do.
As it was a last-minute permit, we didn't have any reservations for our accommodation or passes for entering Yosemite National Park and had to stay at the closest accommodation place: Curry Village (around 2 miles away from the trailhead).
It is convenient to book all accommodations at Yosemite National Park online.
Once you start the journey, you will continue to be amazed by how beautiful it is. The only drawback is that there is no water! Although the average temperature here is 25 degrees Celsius, the climate here is very dry.
So if you plan to go up Half Dome, you must bring three to four liters of water. Because during the whole process, only from 2 miles from trailhead there is a water tap. I only brought 2.5 liters of water back, my throat was dry and uncomfortable, everyone pay attention~
[More Details +]
Images & contents may be subject to copyright • Report this image
More Like This