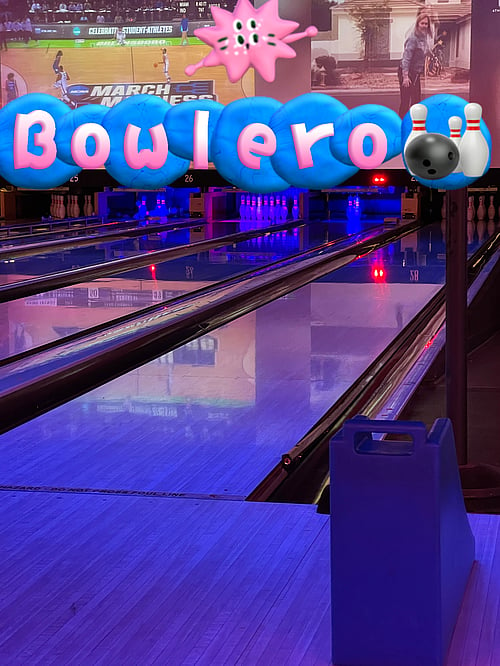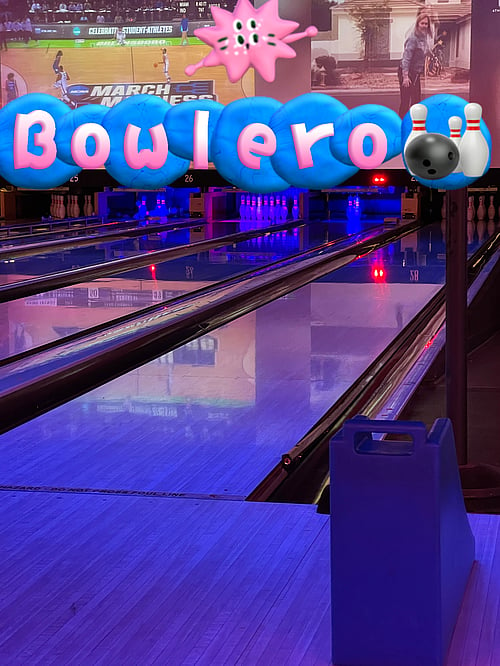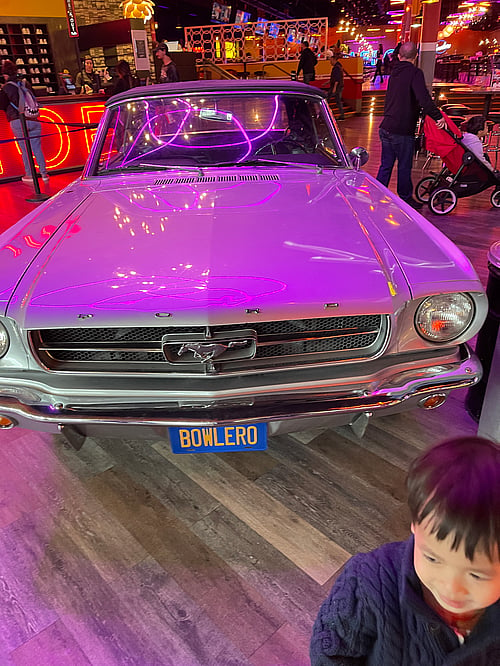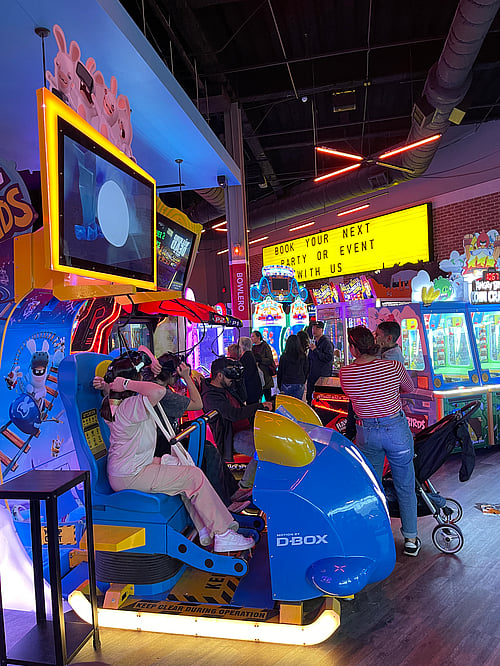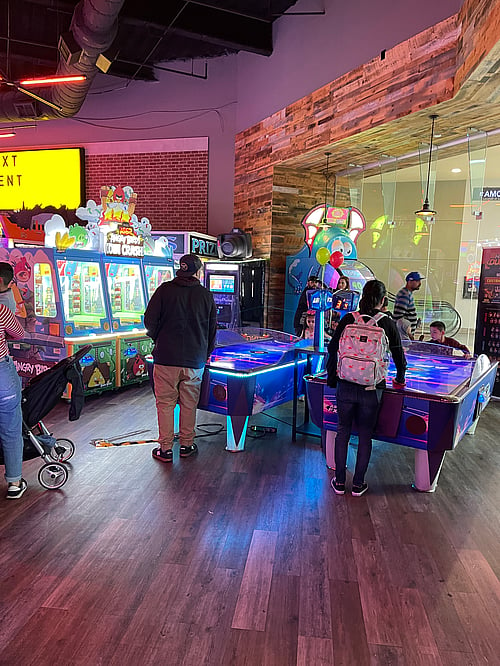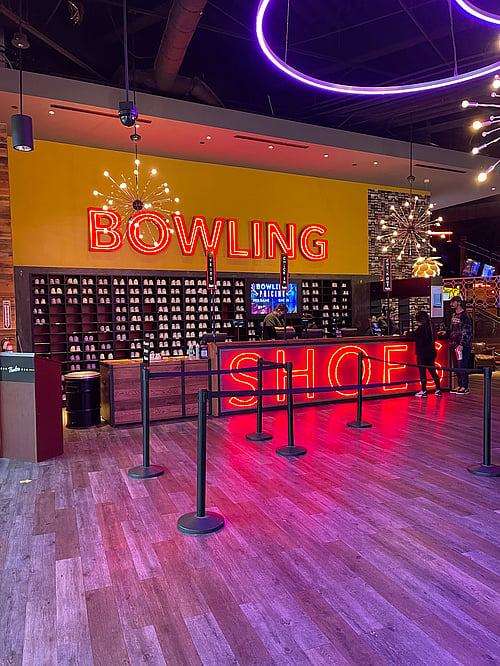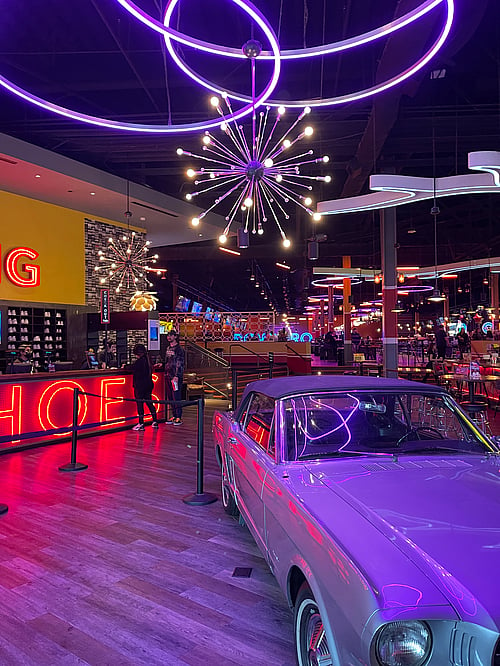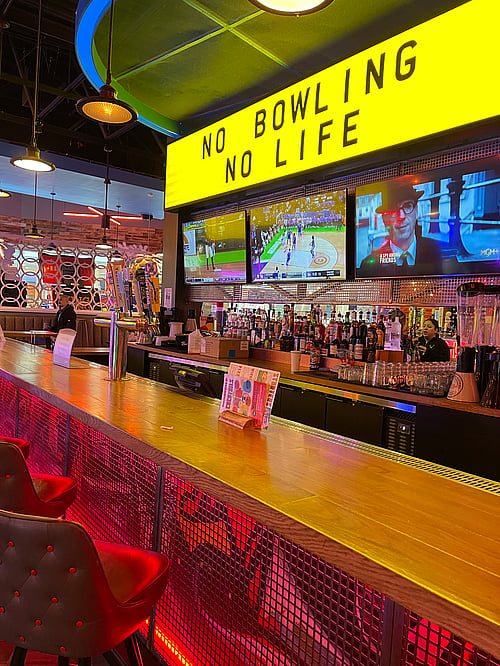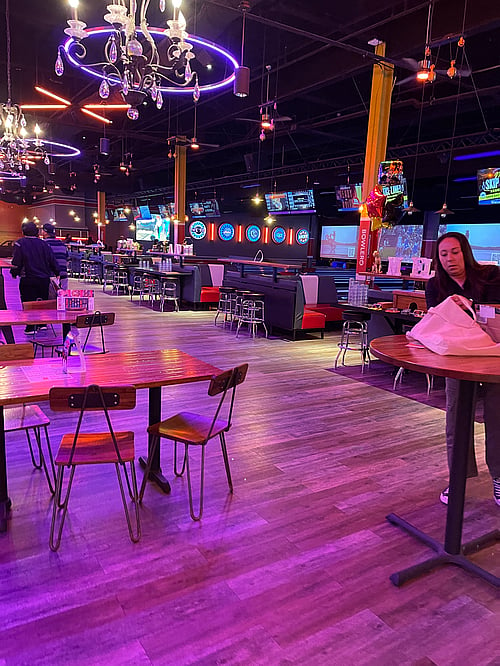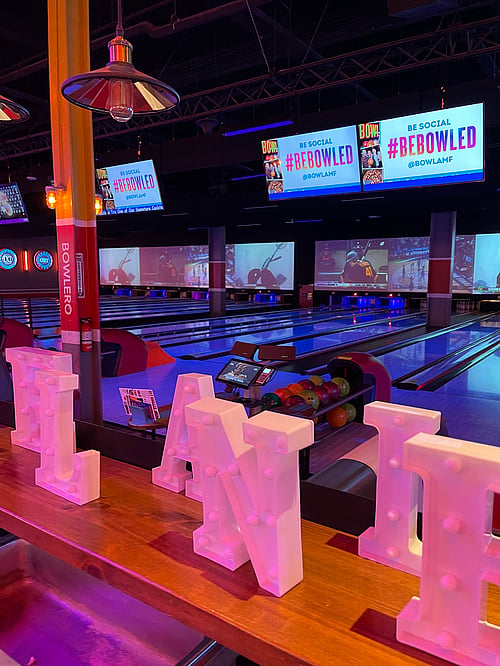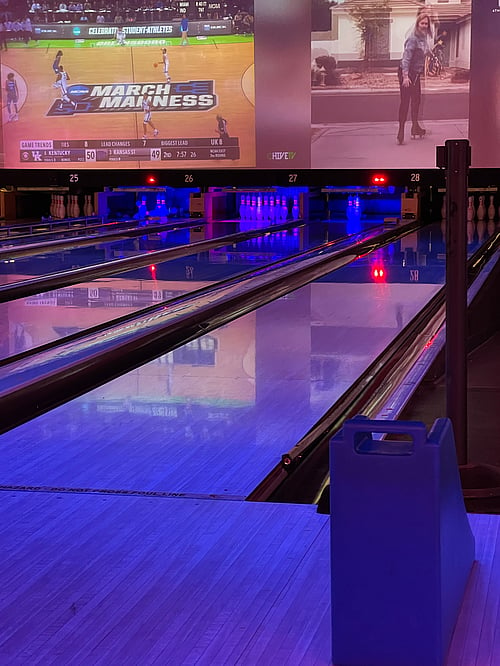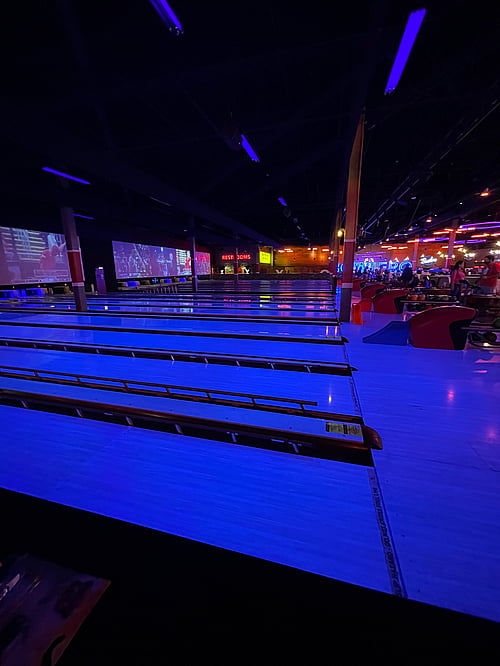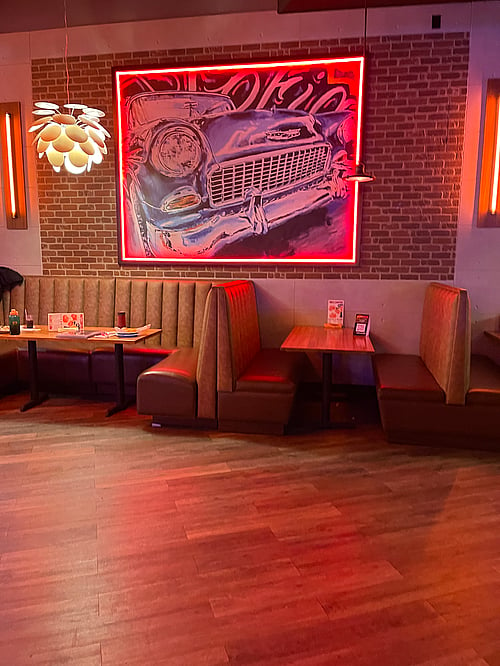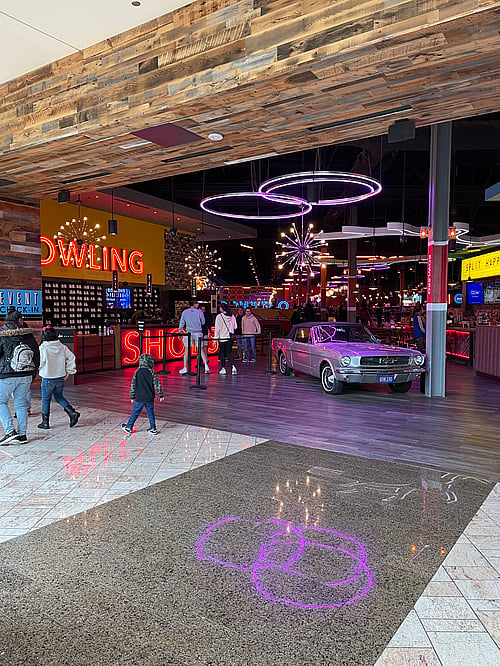 More Images: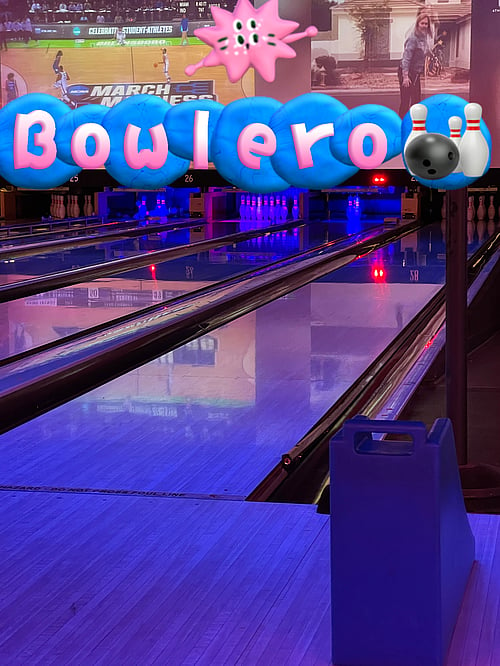 Bowlero is a vintage-style bowling alley located right next to Times Square. It has a strong American retro atmosphere, and it also has a bar, billiard room, and arcade--all reminiscent of old-time Broadway. Add to that the Christmas atmosphere of the season, and you'll feel like you're standing on the set of an old movie!
Each game costs about $6 or so per person but shoe rental costs $7 per person. Each game consists of 10 innings; each person takes two turns to pitch. An electronic scoreboard keeps track of your score. We played two games and somewhere between $20 to $30 per person was spent there for us (excluding alcohol).
Unfortunately for novice bowlers like ourselves, we quickly lost our stamina so by the second game we opted for the side bumper assist option which was still fun even though we didn't get much practice in during our visit.
The bar offers a variety of drinks which we ordered a cocktail with two ice cubes! The photo shoot was quite nice but unfortunately the taste was average at best;
Next time we'd like to try Chinatown style bowling at Dave & Buster's !
[More Details +]
Images & contents may be subject to copyright • Report this image
More Like This