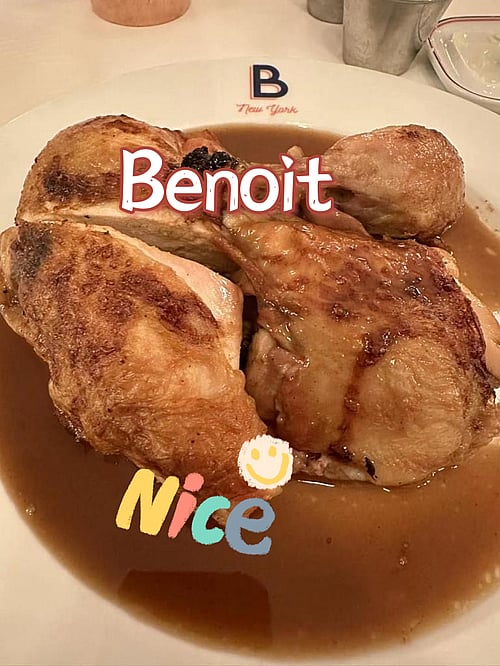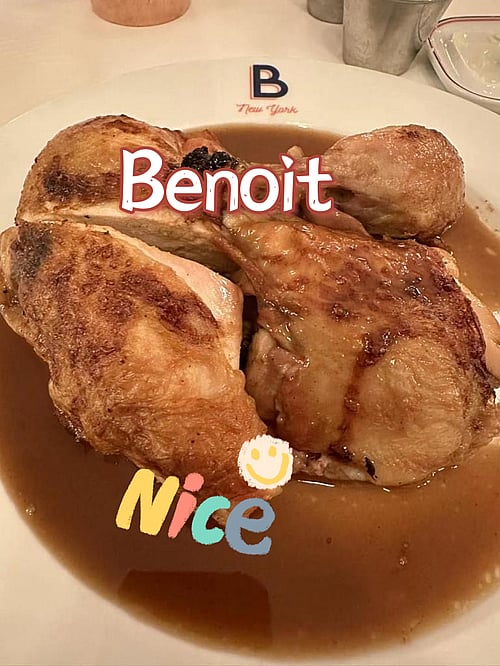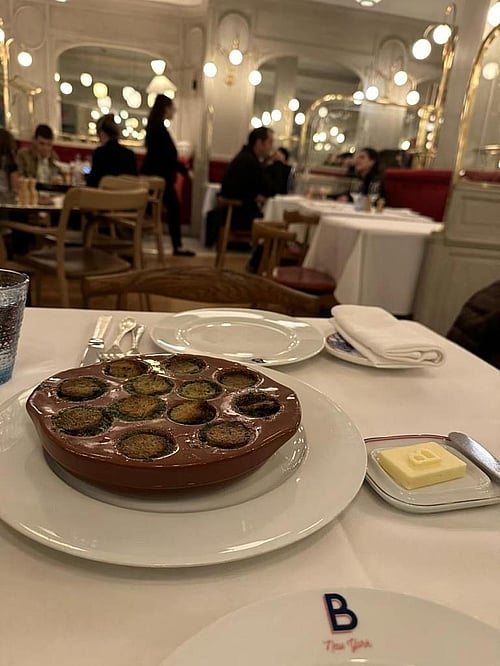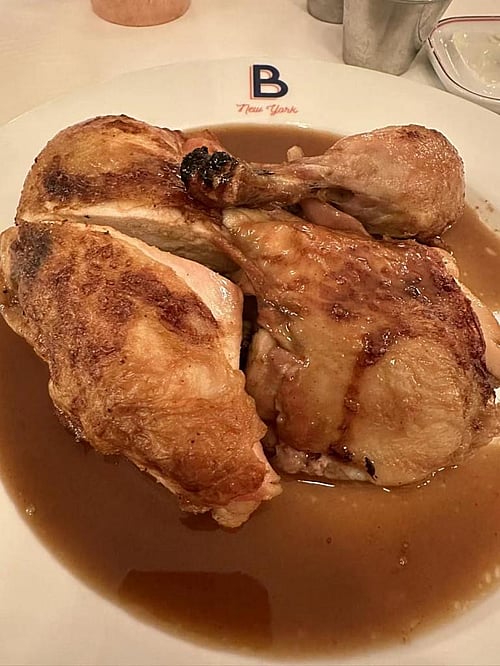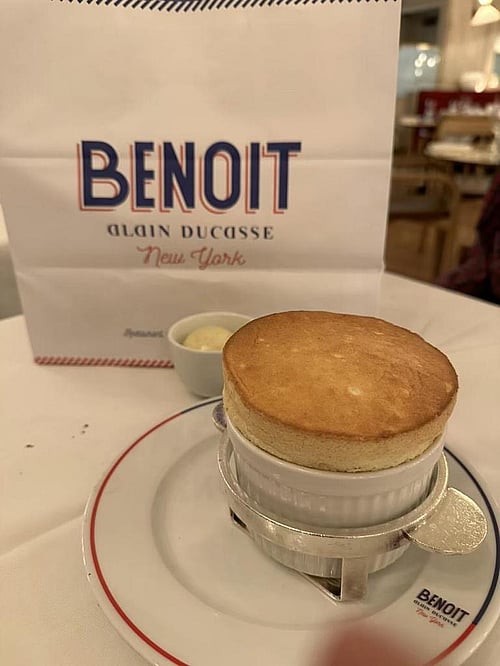 More Images: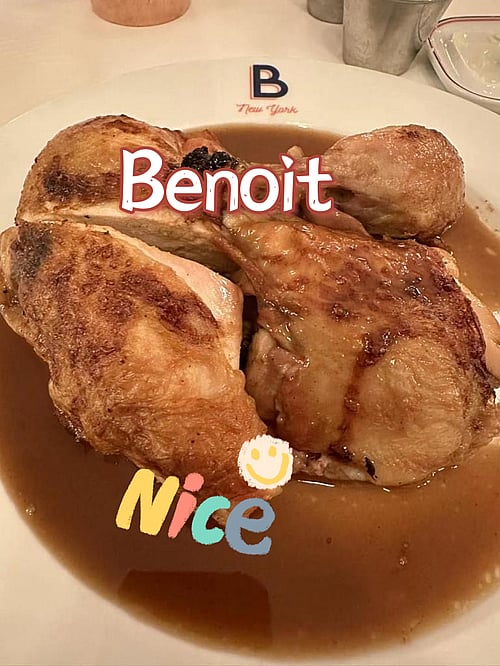 Benoit is a high-value French restaurant in Midtown Manhattan, New York!
📍60 W55th St.New York NY10019
The location is very convenient, in between Times Square and Central Park, and the value for money is also great.
Order:
🌟Main
Traditional stew with duck, pig trotters, yellow beans, and various vegetables. It's only $40 per person, and to be honest, when it was brought to the table, I was already impressed by the portion size. The pot is filled with ingredients. The meat is very tender and flavorful, and the bones easily fall off when touched with a fork. The price is really unbeatable.
🌟Appetizer
Sea bass sashimi, with lemon, carrots, and cilantro. It's sour, refreshing, and appetizing. The appetizer was gone in no time!
🌟Dessert
The cheese sandwich is a bit salty, but the cheese is incredibly delicious. They also serve sour bread, which is also appetizing.
🌟Cocktail
We ordered a plum-flavored one, which was decent.
In this location, Benoit is a great option for French cuisine with excellent value for money. It's highly recommended and didn't disappoint.
[More Details +]
Images & contents may be subject to copyright • Report this image
More Like This