More Images: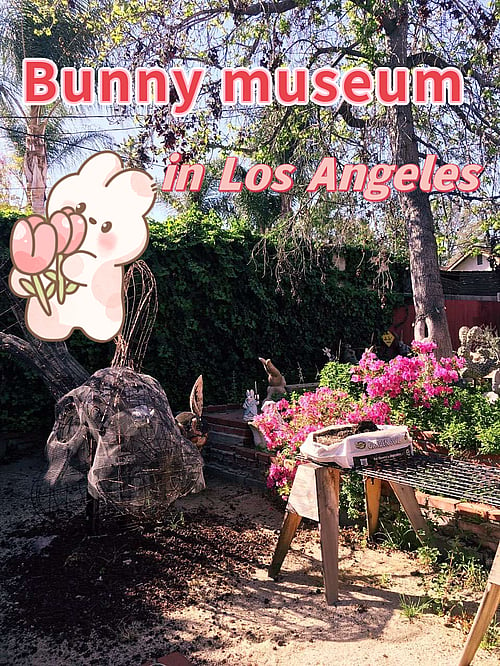 It's the Year of the Rabbit, so it's time to take a picture with a rabbit! I was surprised that there was a rabbit museum in Los Angeles where I could have visited it when I was younger, only if I had known about it!🐰🐰🐰
This admission free museum is located near Pasadena and has been operating for 25 years. It collects various items related to rabbits. It is said that it was founded by a couple who give each other gifts related to rabbits every year, so the house is full of cute rabbits!
There are three real giant rabbits and three cute kittens in the museum. You can play with them freely, but remember not to close the doors. This is a two-storey building. There is a small balcony where you can see all kinds of pottery, glassware and other items related to rabbits; you can touch them with your hands if you want, but do not touch any fragile objects . . .
PS: BlackPink Rose also visited this place once; now there are their signatures outside the door!
📍: Bunny Museum - 2605 Lake Ave, Altadena, CA 91001
🅿️:There are one or two parking spaces near the museum; please park in front of residential
🎫:There is no need to book; 12RMB per person. Cash and card payment options are available:
⌚️: Noon-6PM,Sunday to 5PM
⚠️:The shop provides lockers for storing large bags.
[More Details +]
Images & contents may be subject to copyright • Report this image • Credit: Bunny Museum
More Like This