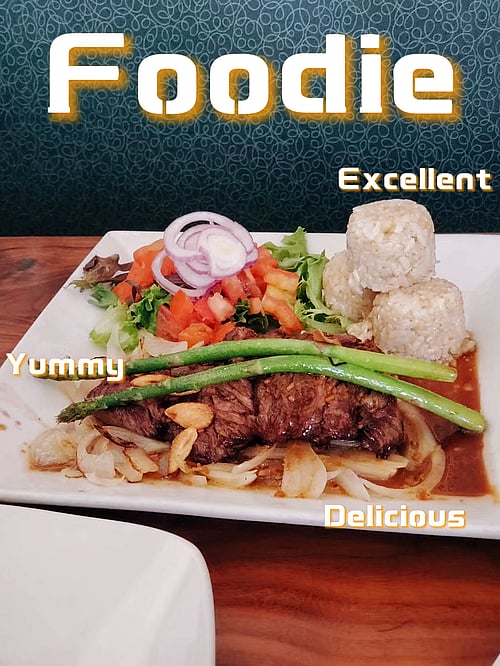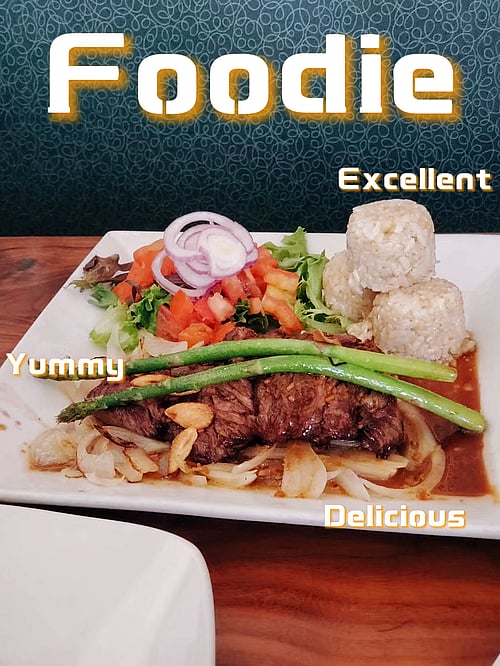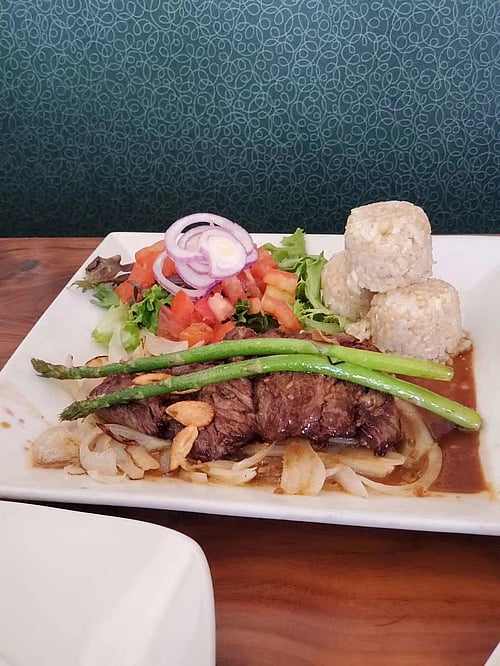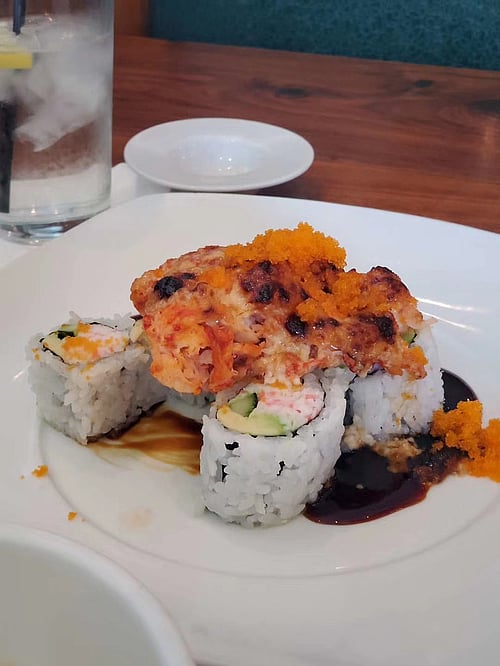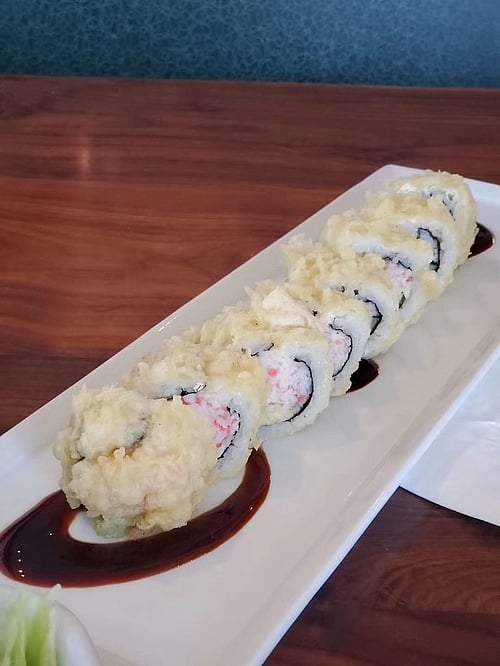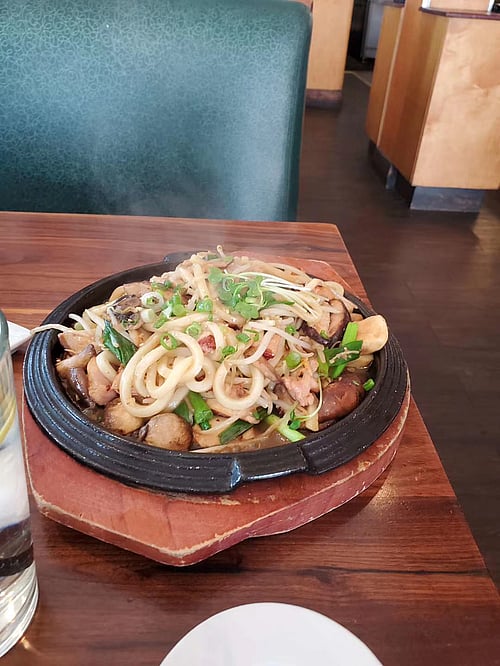 More Images: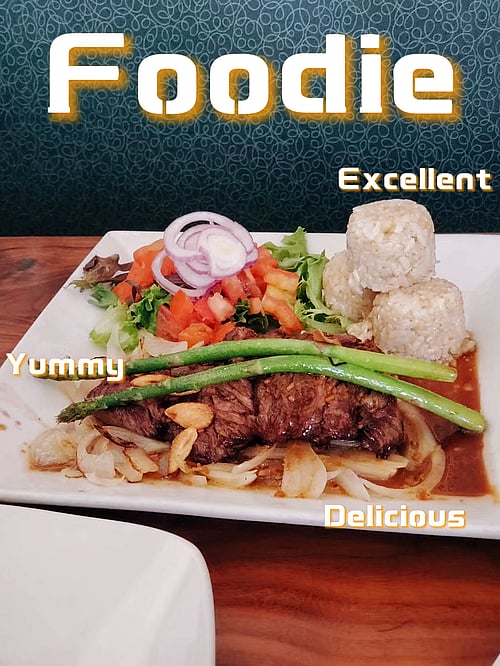 Burbank's Kabuki restaurant has a good sushi menu, which a friend recommended to me. It's located in the area where my company is located and since it was a working day during lunch time, I decided to try it out.
-I ordered beef sukiyaki, which was quite large in portion but tasted bland to me.
-The rice options were either white rice or brown rice. The salad was very similar to other restaurants' salads; I was wondering what kind of dressing they used for their dressing because it tasted really good!
-Chicken wing karaage was just average; California tempura roll was decent and I would recommend this one.
-Gragon roll looked like a dragon on top with one piece of fish on each slice; its presentation was very unique and worth trying!
-Tonkotsu ramen and unagi bowl are both main courses; if you are looking for noodle dishes then you should try the ramen because its broth may be too mild for your taste buds.
-If you prefer eel bowls then you should try this one paired with their house made sauce; together they taste great!
Overall, we ordered these dishes because they are light tasting ones that most people would enjoy.
[More Details +]
Images & contents may be subject to copyright • Report this image
More Like This