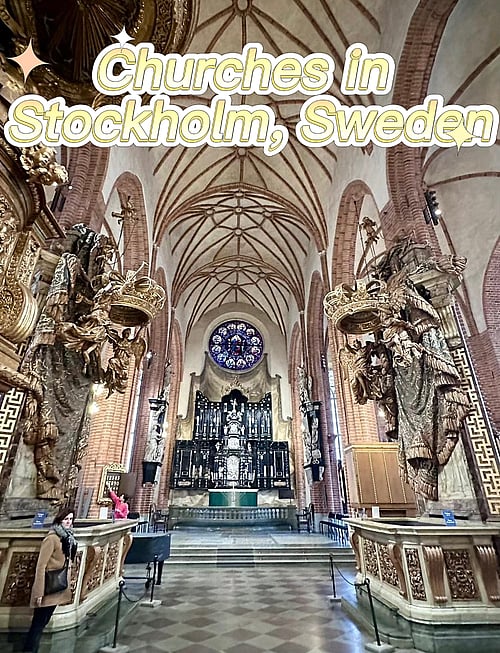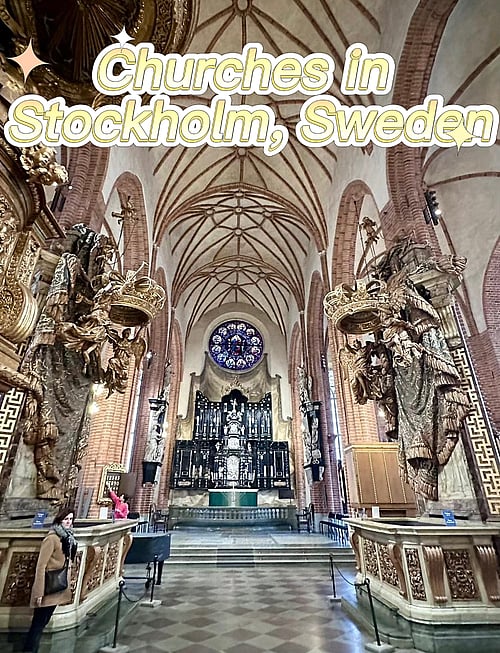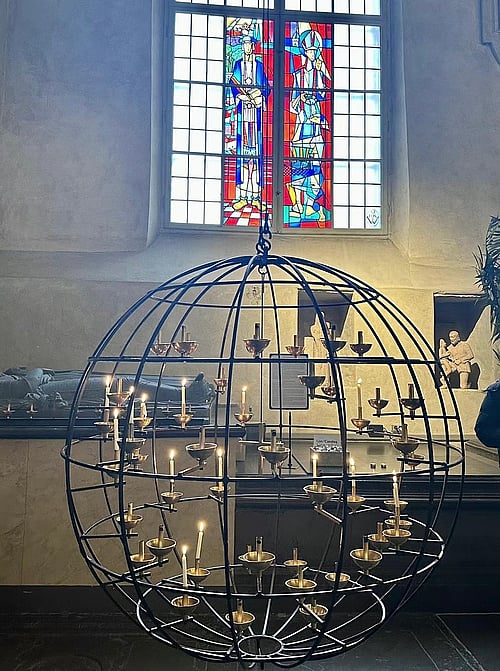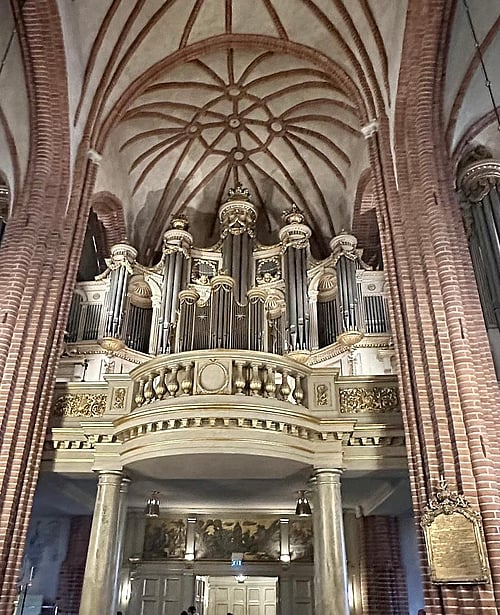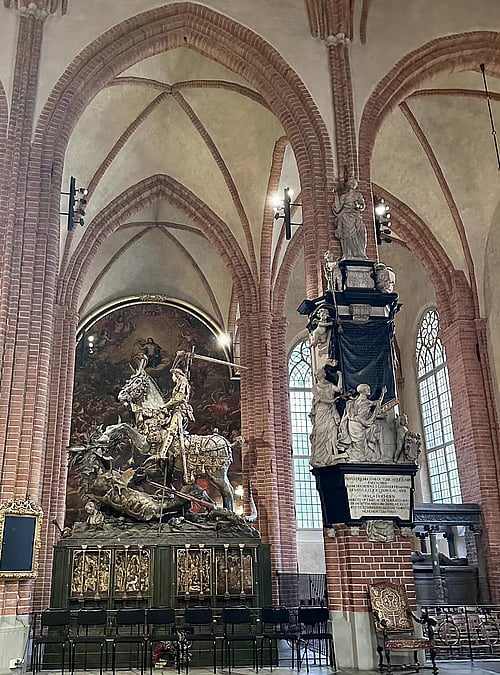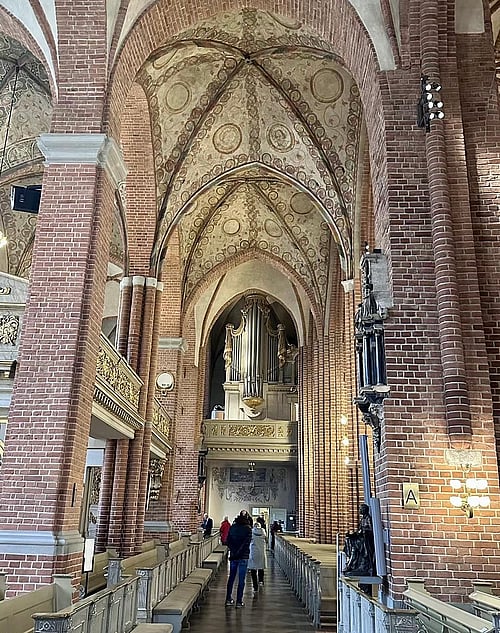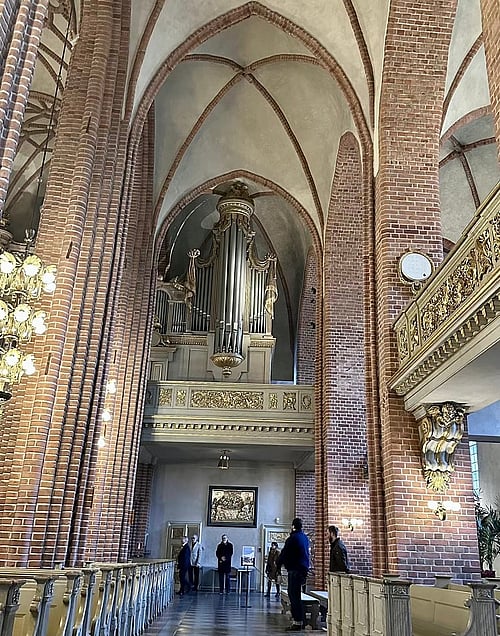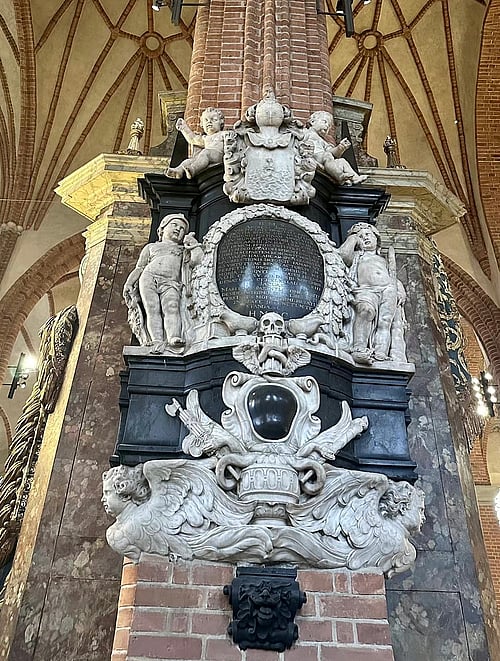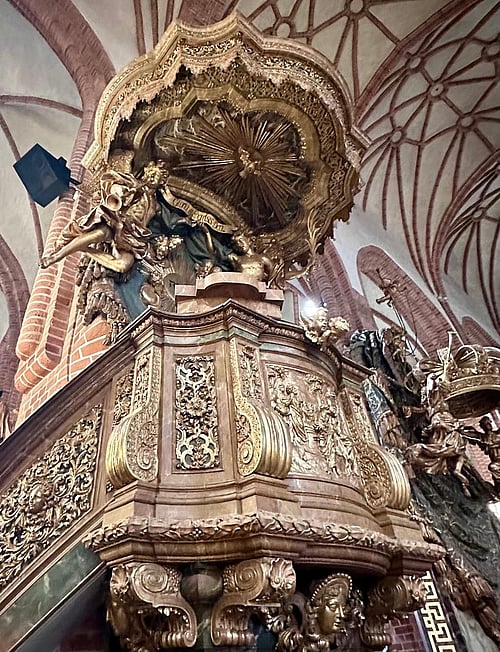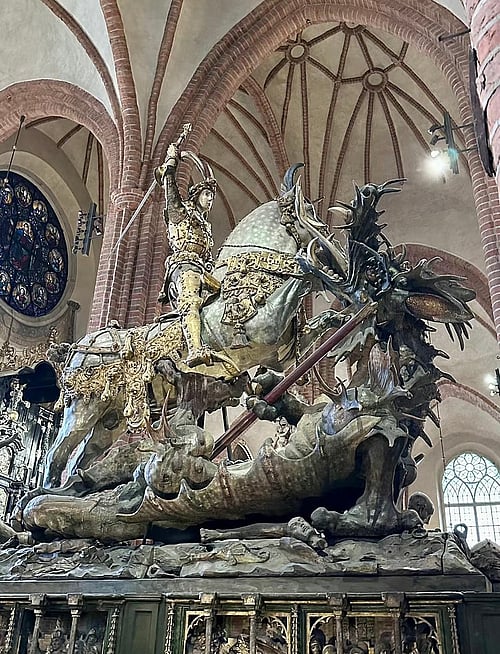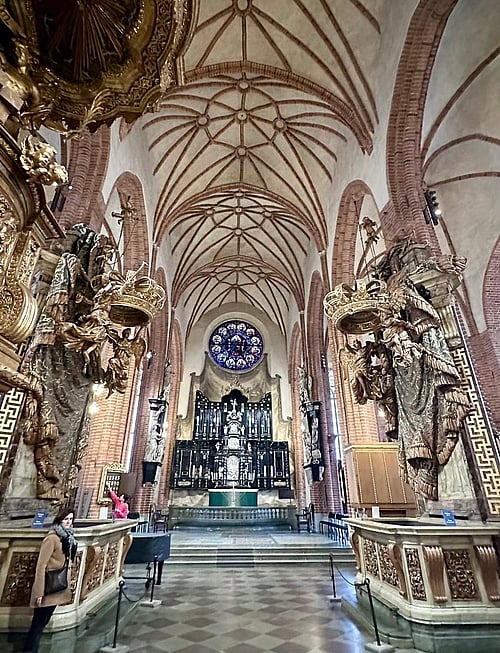 More Images: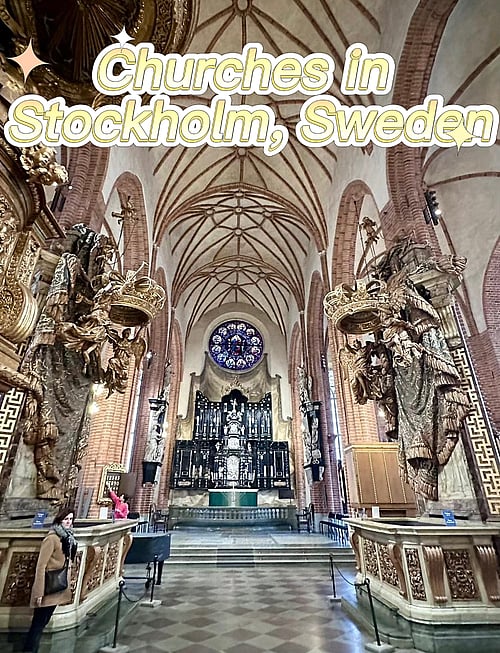 The most beautiful cathedral in the center of Stockholm
S:ta clara Kyrka (the Church of St. Clara), is located not far from t-Centralen, a Lutheran church located in the center of Stockholm, Sweden.
The church was built in the 1280s and its red brick walls are 116 meters high. In 1527 during the reign of Gustav Vasa, the old church was destroyed. The present cathedral built in 1572 during the reign of John III has an impressive golden rooster on its steeple and looks very solemn from below.
The interior is also beautifully decorated with two hollowed out painted windows, a golden altar and especially a huge fresco that is so spectacular it rocks!
At noon one day I happened to see someone playing piano below while a group sang songs together; their music was beautiful and uplifting. If you are ever in Stockholm you must see this church!
[More Details +]
Images & contents may be subject to copyright • Report this image
More Like This