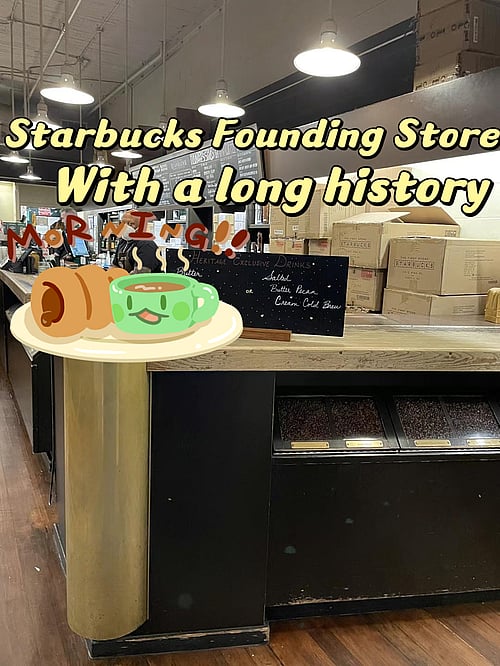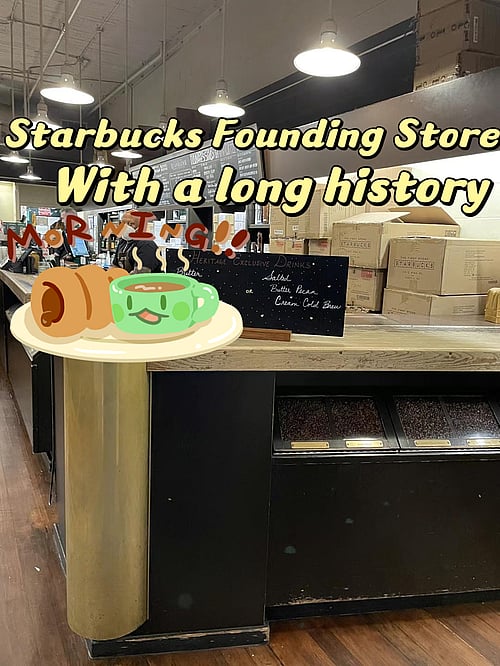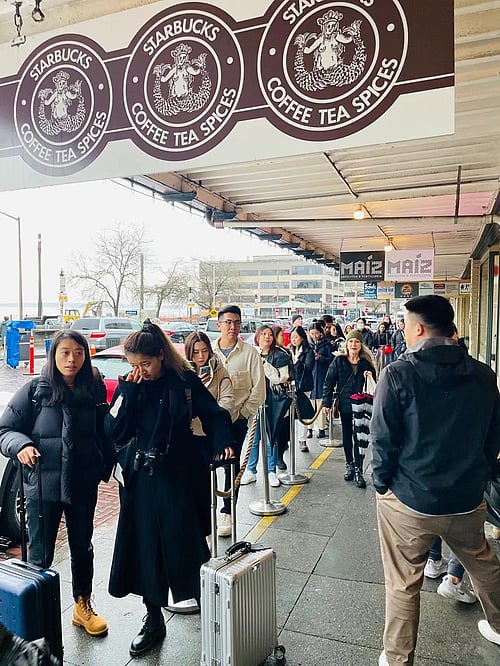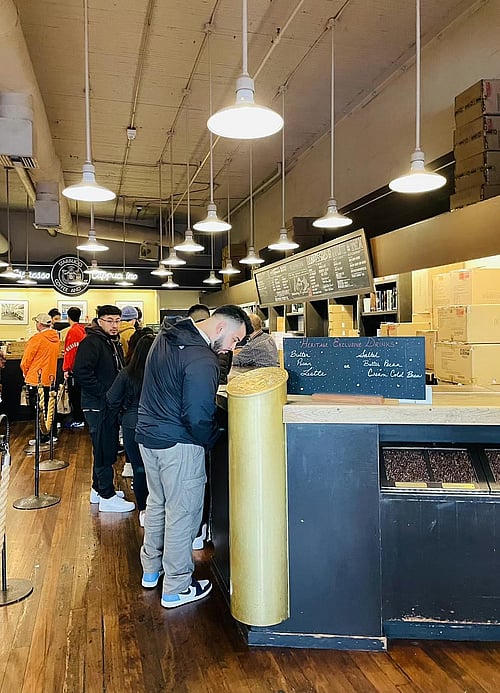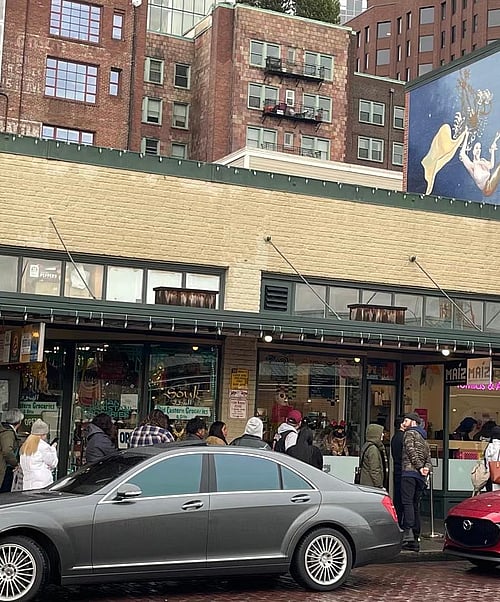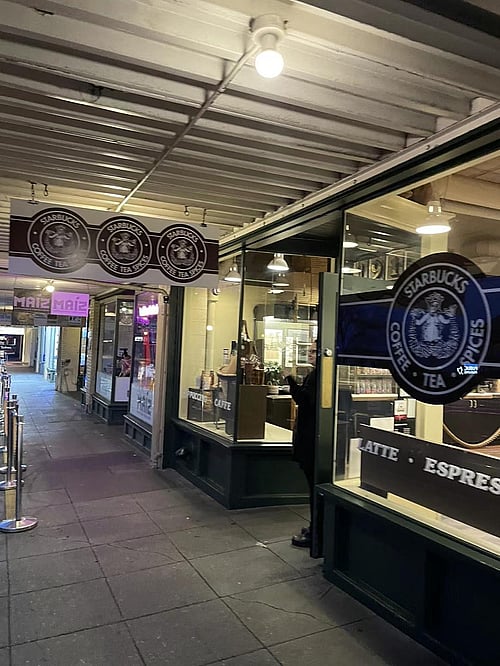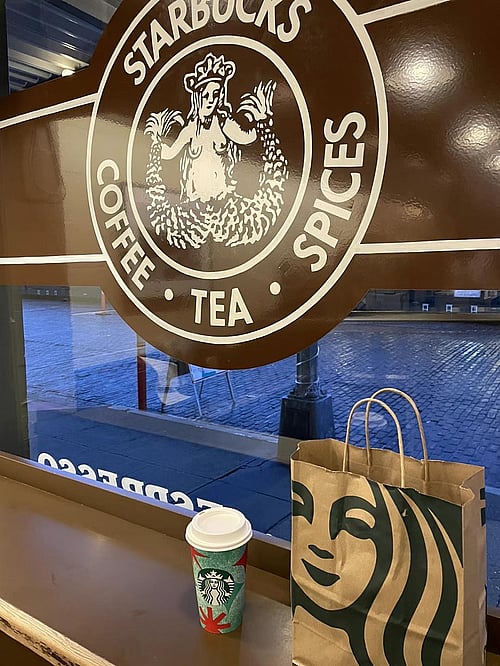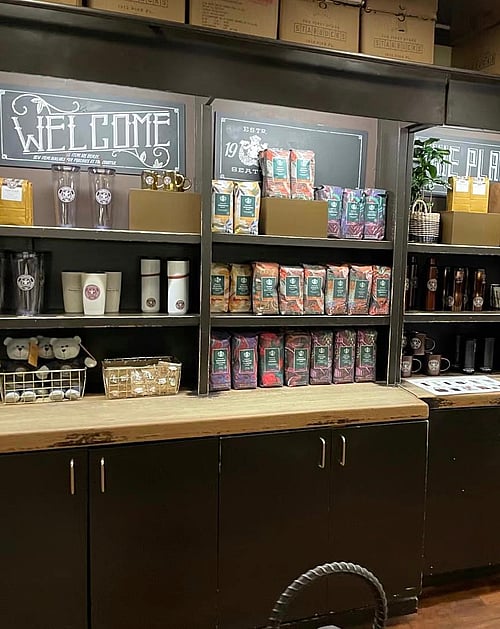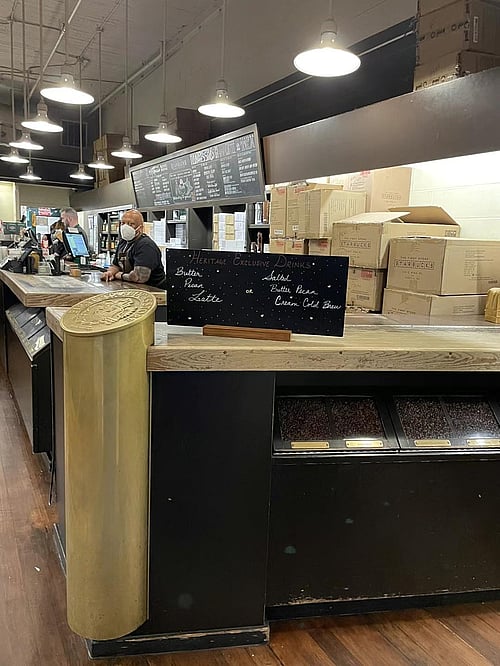 More Images: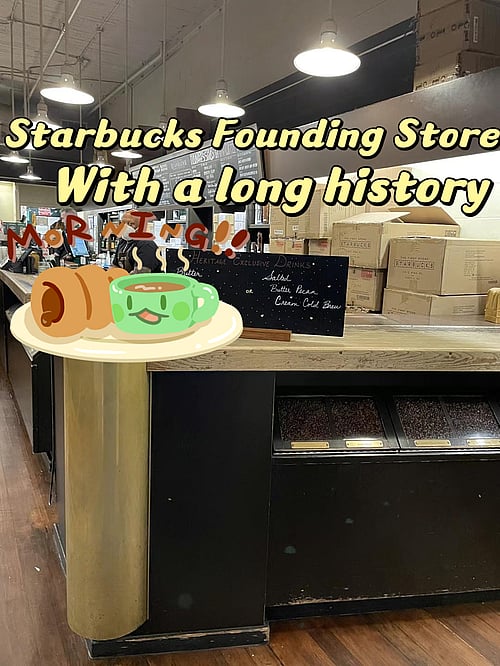 I'll be heading back home soon, so I've been thinking about what to bring back with me from Seattle. There must be tons of Starbucks there--the only one in Seattle is on Pioneer Square, and it keeps its original look, which is pretty rare these days!
The line up on the left side is for people who want to see all the different types of cups and coffee beans; on the right side, it's where you go if you want to buy a cup or package of coffee beans.
Usually you can just show up at the left side and then order whatever you like; if you're waiting in line ahead of time though, it's much easier to do everything at once on one side rather than switching back and forth between both lines.
I got to the shop at 7:30 a.m. on Saturday, and there were still many parking spaces outside. It took me only ten minutes from the time I arrived until I left! But when I came out of the shop, there were already long lines in front of it! If you don't like waiting in lines, come by at 7:30 a.m. on Saturdays~
The only thing this shop doesn't offer is bread, but if you want more things than that, just use your gift card first and then pay with your gift card instead of cash!
The Roast/Doddle/Glass/Band cups are both made of glass or clay--they're beautiful and durable! The only negative thing about this place is that it doesn't allow mobile payments...
📍Address:1912 Pike PI, Seattle, WA 98101
🈺️Time:7AM-6PM
[More Details +]
Images & contents may be subject to copyright • Report this image
More Like This