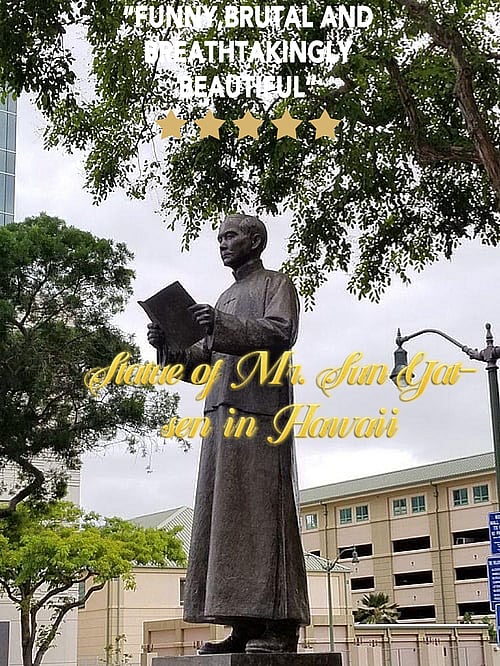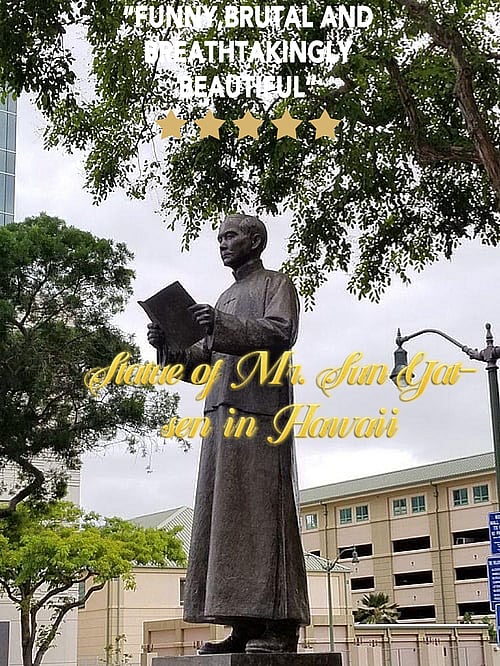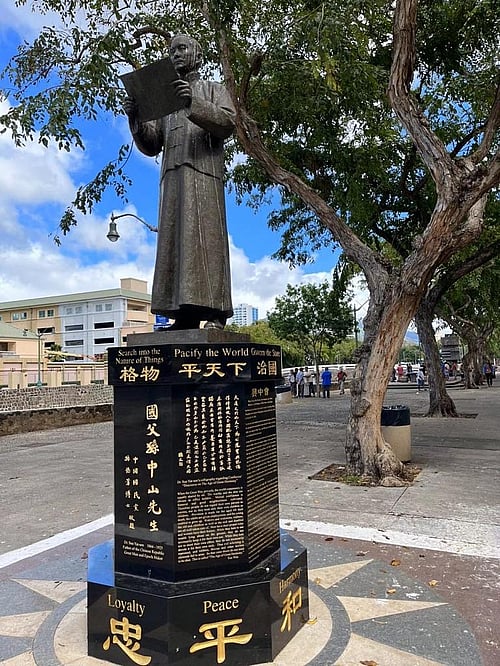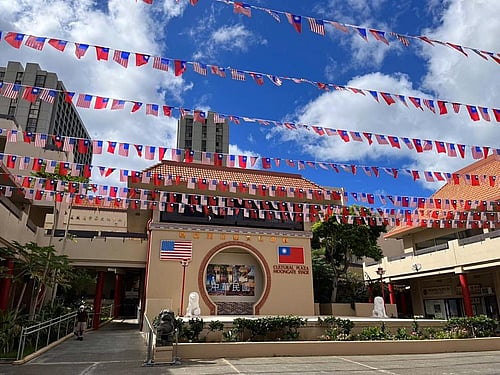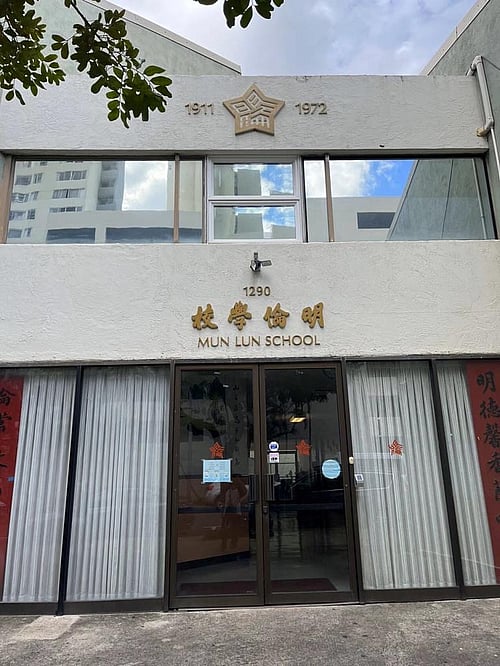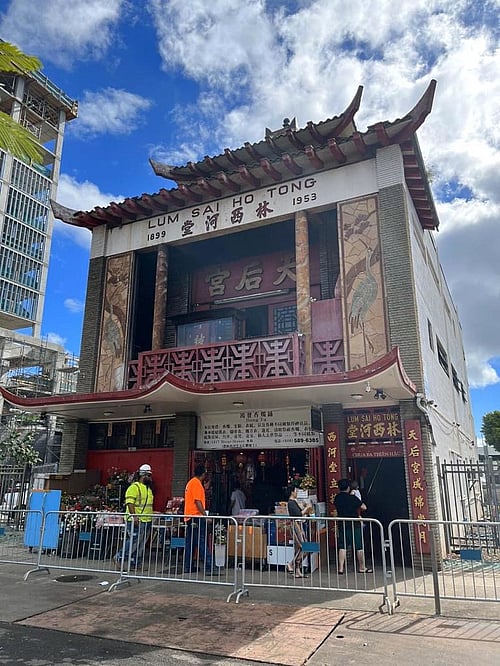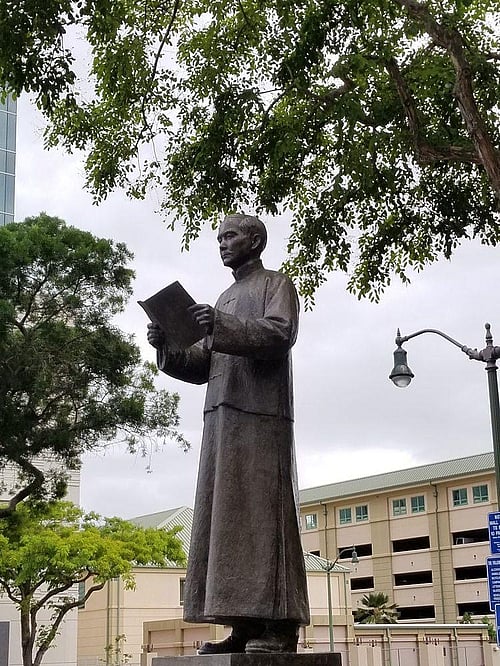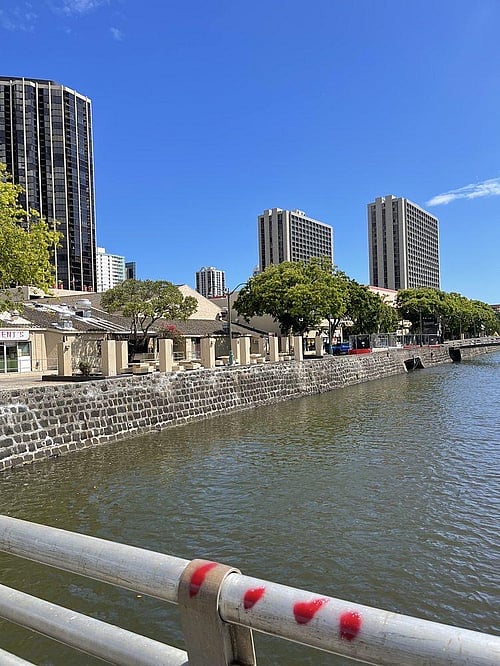 More Images: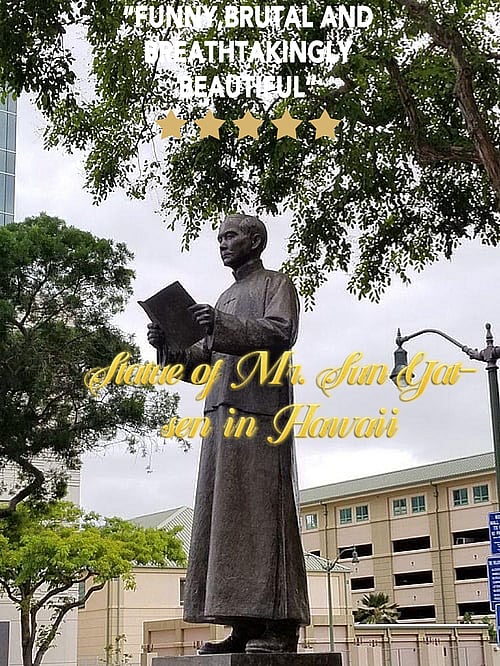 Sun Yat-sen's Unresolved Affinity with Hawaii 🎈
🍃 On the lush and beautiful islands of the Pacific Ocean, coco palms and sandy beaches create an atmosphere of leisure and romance. The profound cultural essence enriches the spirit with a mood of tolerance and goodwill. Sun Yat-sen, who came to study as a young man, was bathed in such spiritual inspiration. He later returned to Hawaii five times to collaborate with local Chinese in pursuit of national prosperity. His footsteps have already been deeply engraved in the history of Hawaii.
📍 The Sun Yat-sen statue at the Sun Yat-sen Memorial Park in Honolulu was unveiled on November 12, 2007, depicting the young Sun Yat-sen. Wearing a long robe and a horse jacket, a gourd hat on his head, his face was clear and bright, with a self-confident and steady smile, just as he faced the ups and downs on the road to save the country. The sculpture was created by sculptor Zhu Dacheng based on a photo of Sun Yat-sen at the age of 17.
At that time, Honolulu's Chinatown was the most important venue for Sun Yat-sen in Hawaii. Here he gave speeches, organized rallies, and promoted the ideal of national revival. The statue of Sun Yat-sen in Honolulu's Chinatown holds a declaration book in his hand, with an upright and self-confident posture. The eight sides at the top of the pedestal are engraved with Confucian aphorisms, "Investigate things, Establish knowledge, Sincerity, Rectification of mind, Cultivation of oneself, Putting one's family in order, Ruling the country, and Pacifying the world."
🎈 In 1989, to commemorate the 200th anniversary of the arrival of the Chinese in Hawaii, a Sun Yat-sen Park was established at the location of Sun Yat-sen's statue on the island of Maui. Sun Yat-sen was dressed in a Zhongshan suit, holding a cane, with a focused expression, as if watching over his relatives at the Kula Ranch.
📍 The half-body bronze statue of Sun Yat-sen at Punahou School in Honolulu has an imprint of Sun Yat-sen's handwritten copy of Liyun Chapter of The Book of Rites on the right side of the front of the pedestal. The phrase "The world belongs to the people" embodies Sun Yat-sen's lifelong ideals and pursuits.
🎈 Sun Yat-sen's statue is located in a Chinese garden next to the waiting hall of Honolulu International Airport. The statue is dressed in a traditional Chinese long gown, sitting on a stone chair, with a pensive expression, as if a little fatigued on the long road, taking a rest before setting off again.
Dr. Sun Yat-sen Memorial Park, Address - 1041 Bethel St, Honolulu, HI 96813
[More Details +]
Images & contents may be subject to copyright • Report this image
More Like This