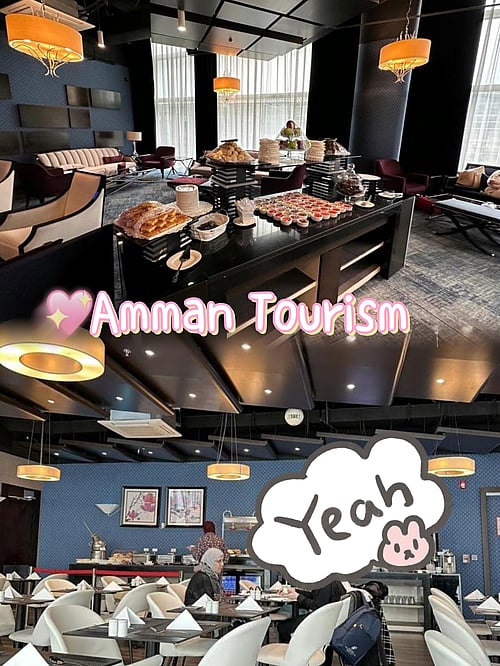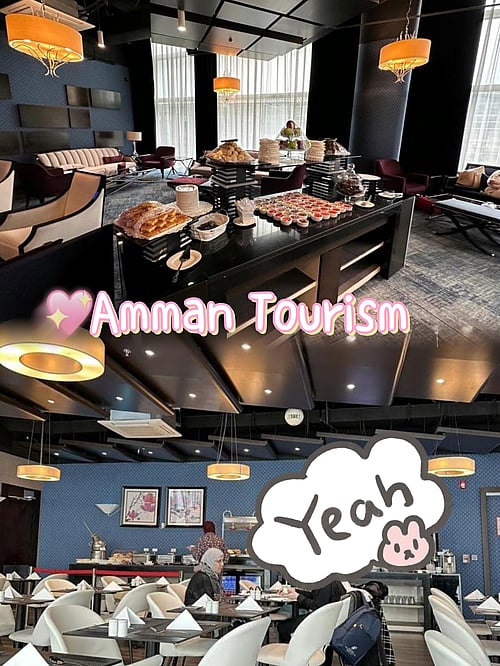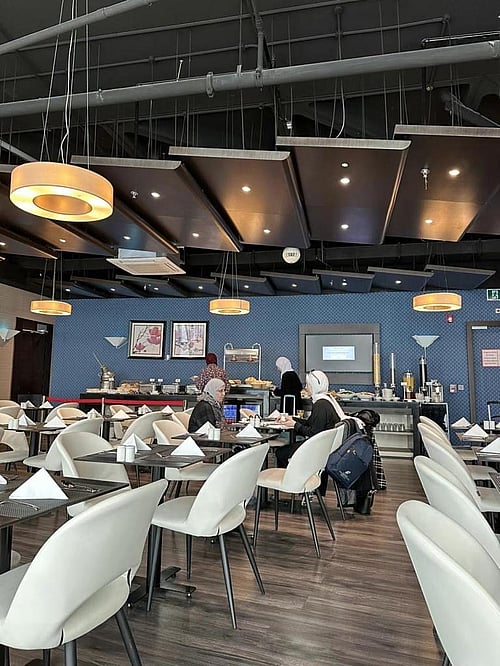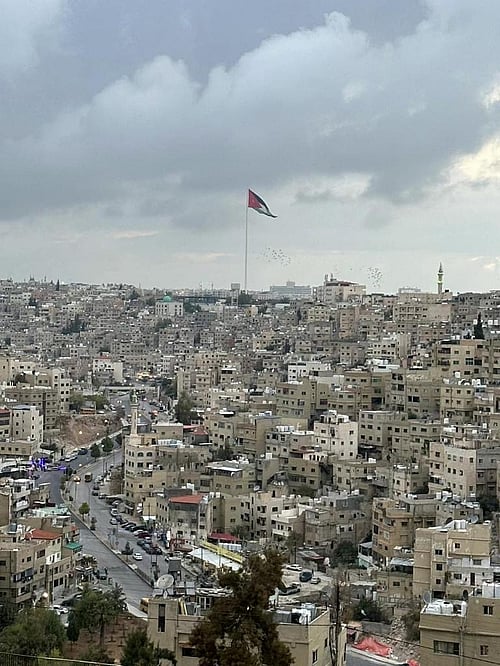 More Images: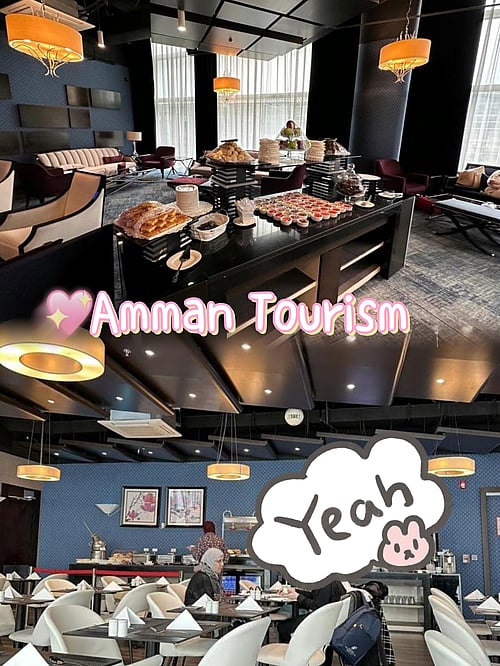 I'm leaving Amman today. Yesterday evening I went to Amman Castle to watch the sunset, but it turned out to be a cloudy day and the sky was not beautiful. Amman Castle is a national historical site located in the center of Amman; it is one of seven hills on which Amman was built, and it offers relics from several civilizations--just steps away from each other--and although it looks a bit humble, there are traces of history there after all: Temple of Hercules, Umayyad Palace & Byzantine church.
It's also best place to see highest flying flag in world.(Temple of Hercules, Umayyad Palace & Byzantine church) It is also very nice hotel service including airport. Income is not high cost low or what? Not quite clear. Petra Lounge at airport still quite high class decor although food is bit simple. All in all trip to Jordan was well worth it!
I am particularly grateful for the warmth of the Jordanian people. When we arrived in Jerash yesterday, we couldn't find the place, and a handsome man volunteered to drive and guide us. He works as a guest manager at Grand Hyatt Hotel in Amman because he likes to meet people from around the world. Last night he specially went to our club lounge to say goodbye; he hopes that next time when we visit Jordan or when my friends come here, we will find him so that he can arrange everything very well for us. This shows that politeness can be expressed in more ways than just words and it is always better than not expressing politeness at all.
[More Details +]
Images & contents may be subject to copyright • Report this image
More Like This