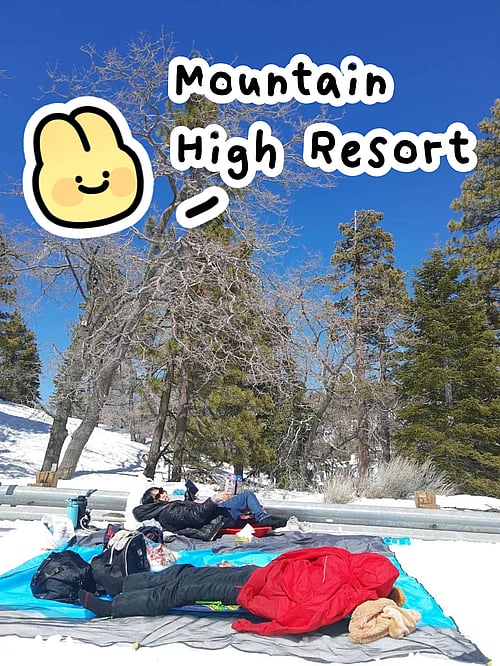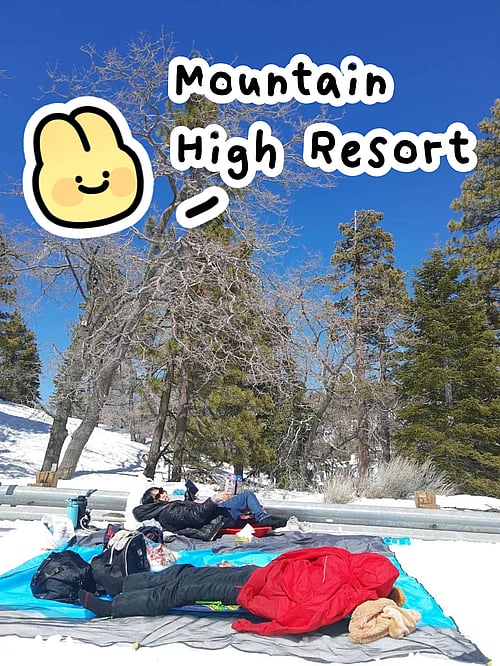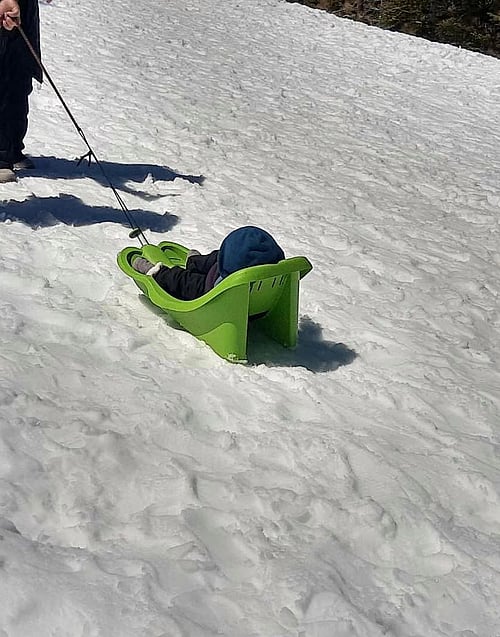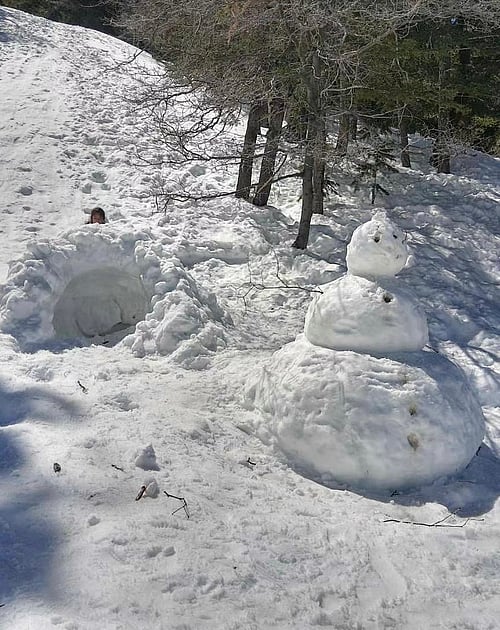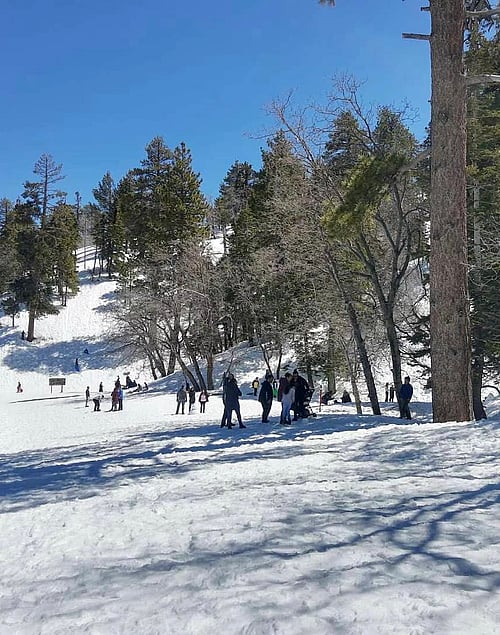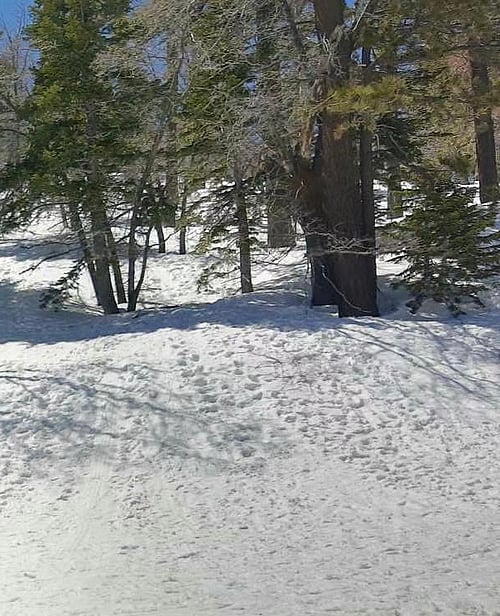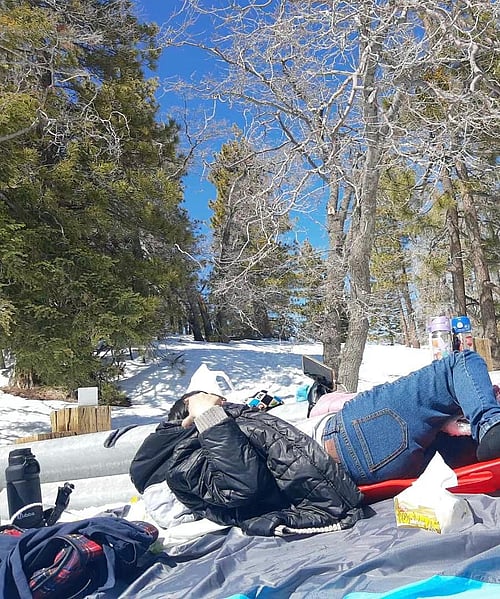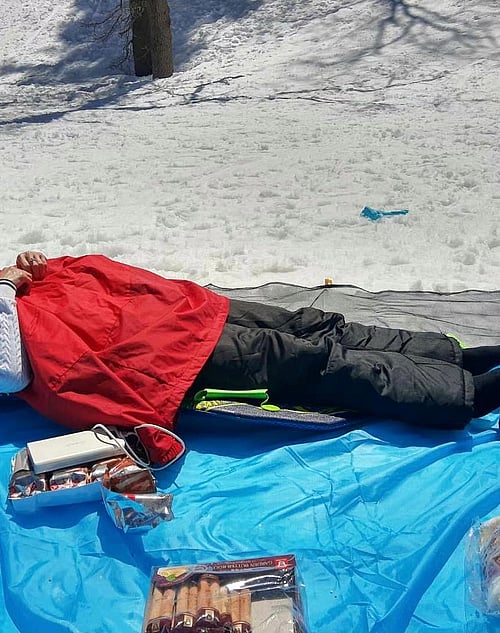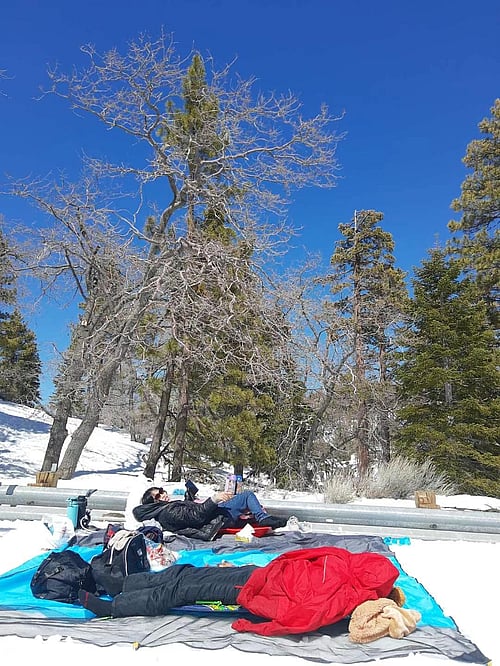 More Images: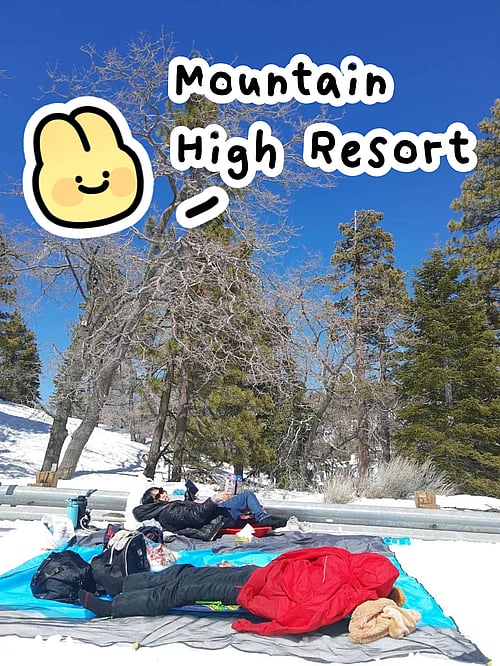 Mountain High Resort is my nearest ski resort from Los Angeles. It takes about an hour to drive there.
Tips:1. Try to arrive as early as possible because it gets very busy and crowded. You can also get tickets and rent equipment before the lifts open for business.
Tips2. It is a good idea to bring some lunch with you because the food at the resort is expensive and not very good.
Tips3. Check the weather forecast before you go because it can be dangerous if there are strong winds or ice on the slopes. There are cameras on their website so you can see what's happening at the resort in real time.
Tips4. You don't need to wear thick clothing because your body gets hot when you slide down the mountain, but make sure that your clothes are fast-drying so they don't become wet with snow.5. Don't forget to bring knee pads because it hurts when you fall & scrape your knees on hard surfaces such as concrete or metal grating.
Tickets: The lift ticket is valid for 8 hours from the time you first use it. You can buy tickets online or at the ticket window when you arrive. If you buy tickets at the mountain, it costs $10 more than buying them online. A regular-priced day ticket is $119, a weekday afternoon ticket is $99 and an evening ticket is $59. You can see discounted tickets online or through other agencies if you don't want to ski/snowboard but just want to play on the tubing hill, snow or take a gondola ride up the mountain (reservations can be made online in advance).
Rental equipment: If you don't have your own equipment and want to hire some, this can be arranged when booking online and picked up when you arrive at the rental shop using your confirmation email as proof of purchase. Alternatively there are shops in town below where you can rent cheaper than at the mountain itself by about 20 dollars.
It is recommended that parents who want their children to learn how to ski/snowboard enroll them in private lessons rather than group lessons because they are more effective and less stressful for children who are just learning.
[More Details +]
Images & contents may be subject to copyright • Report this image
More Like This