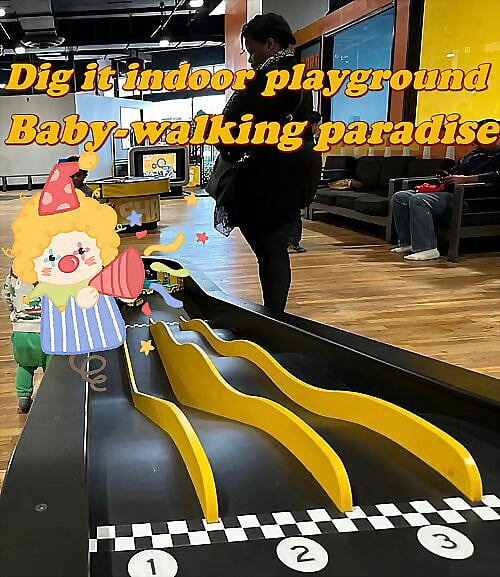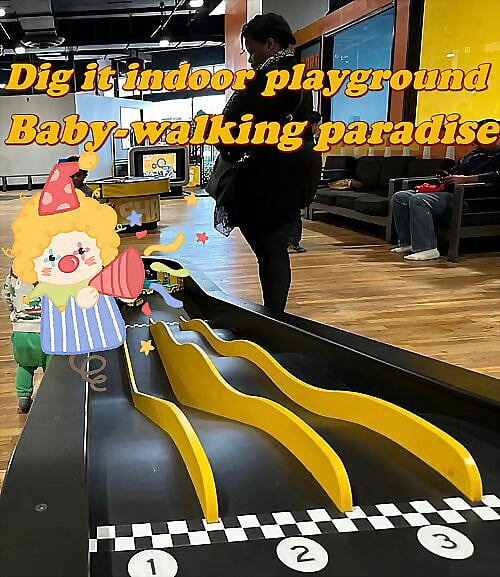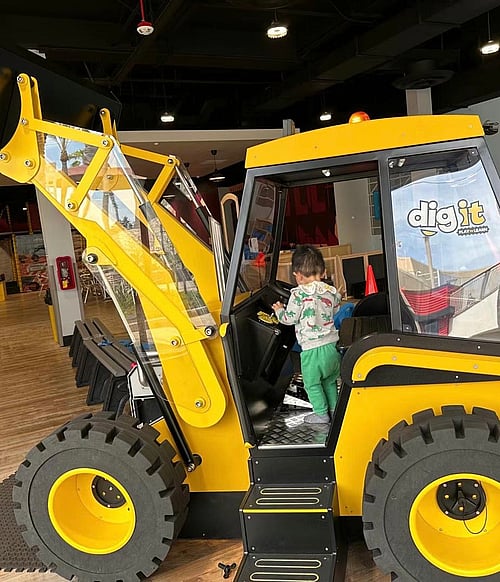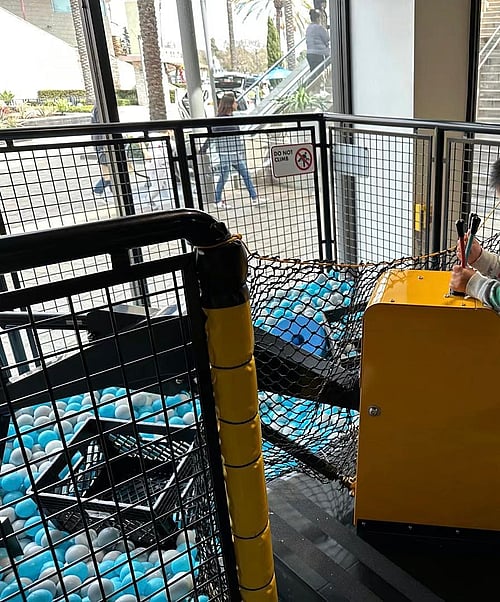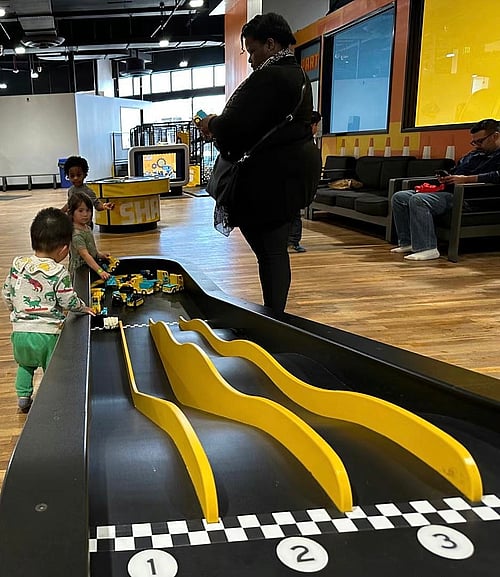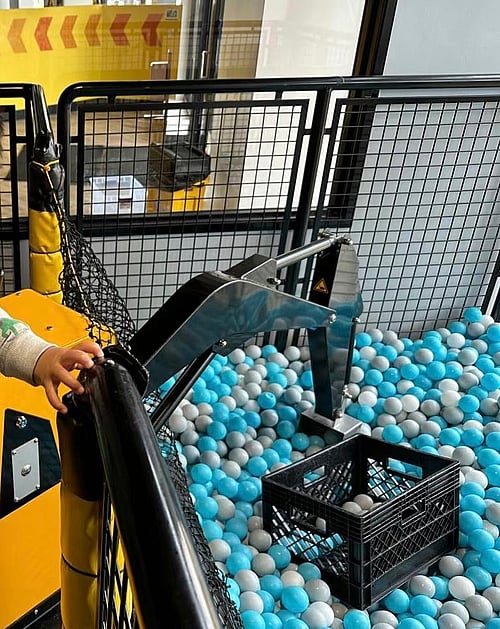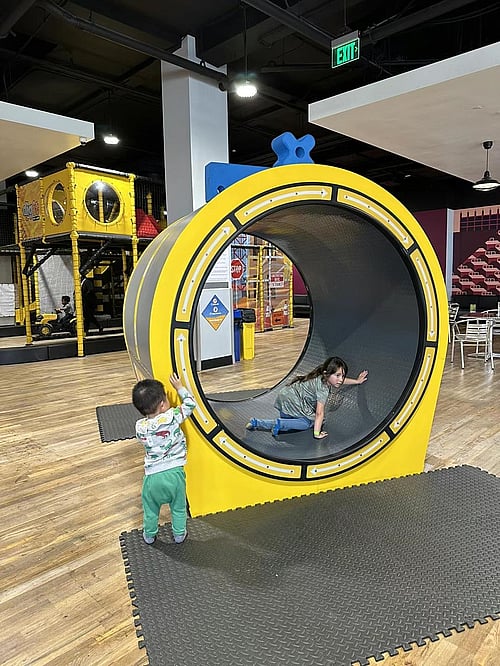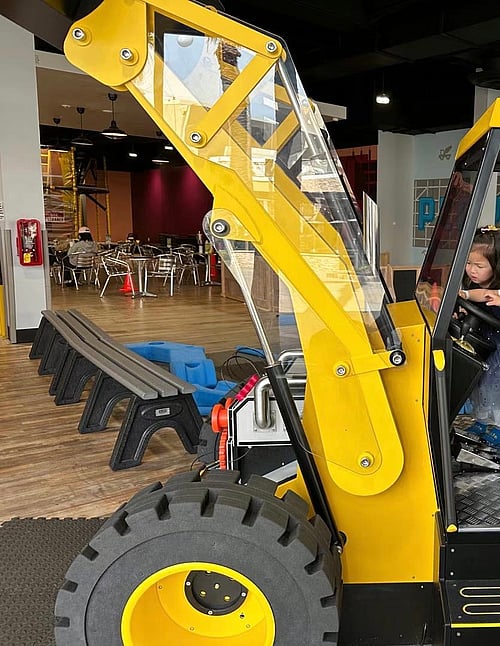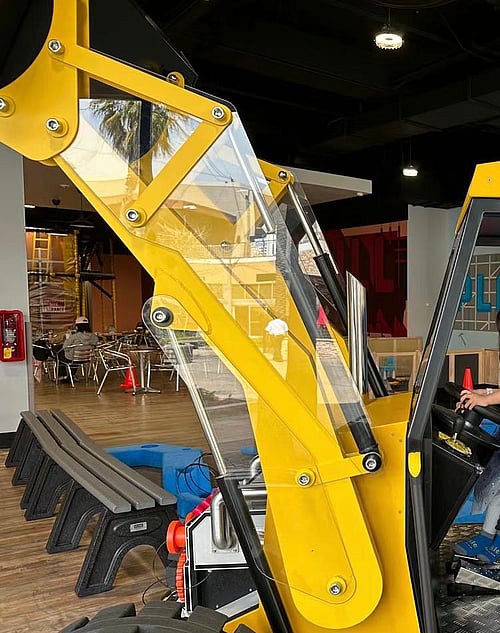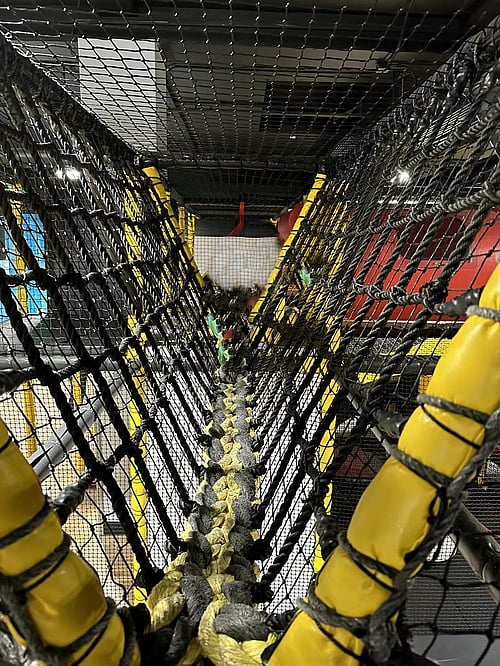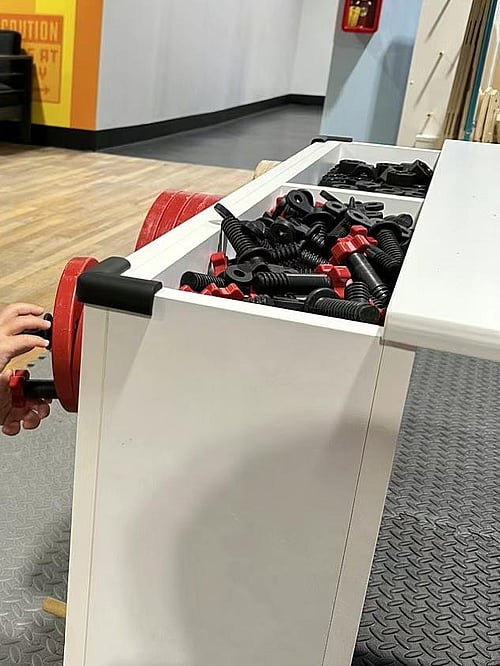 More Images: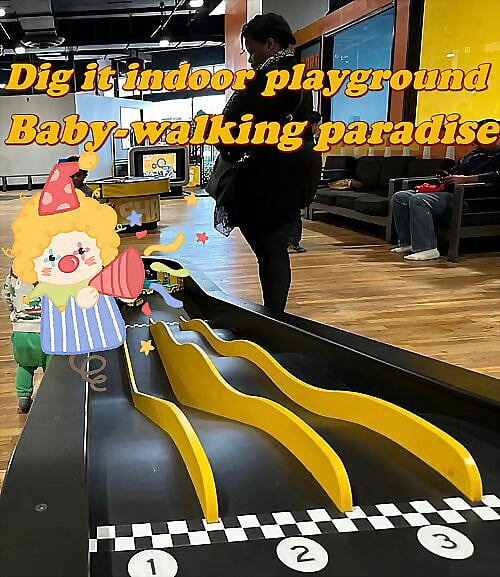 Kids who love construction vehicles will love this treasure trove of all things related to construction vehicles! It's a giant indoor playground with everything from slides to climbing towers, brick-pounding sand pits, Legos and foam blocks, screw-driving activities and electronic games. Kids don't want to leave!
The best part is how friendly the staff is here. They're always super outgoing with the kids and very hands-on! Admission is $18 per person, 2 hours long and includes kids and adults. Kids need to wear slippers or socks for safety but you can also spend $3 on them in the store.
This place is near downtown Torrance which has many shopping and dining options available--there's even a Mitswa Japanese supermarket downstairs that makes it easy to shop!
We recommend parking near Downtown Torrance if you have your own vehicle;
🅿️ It is recommended to park near the metropolitan center, near the amusement park
📎Name: DIG IT
📍Address: 3525 W. Carson Street #173, Torrance, CA 90503
🈺️ Open:Monday through Thursday from 9 AM to 8 PM, Friday from 9 AM to 9 PM, Saturday from 10 AM to 9 PM, and Sunday from 10 AM to 7 PM.
[More Details +]
Views: 165
Ideas: Torrance, Dig It, Los Angeles Indoor Playground, Construction Vehicle, Construction Site, Indoor Playground, Stem Playground, Torrance Indoor Playground, Kid Play Space, Los Angeles Kid Play Space
Blog ID: 52170
Location: United States / California / Torrance
Channels: Fun Places, Games, PreSchool 3-5yr, GradeSchooler 5-12yr
Images & contents may be subject to copyright • Report this image
More Like This