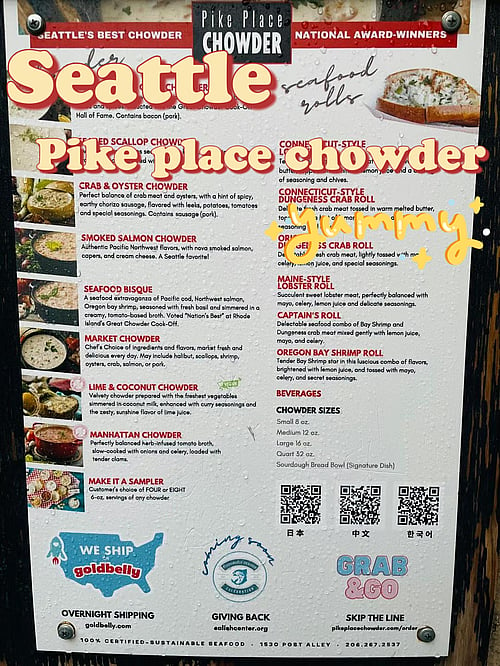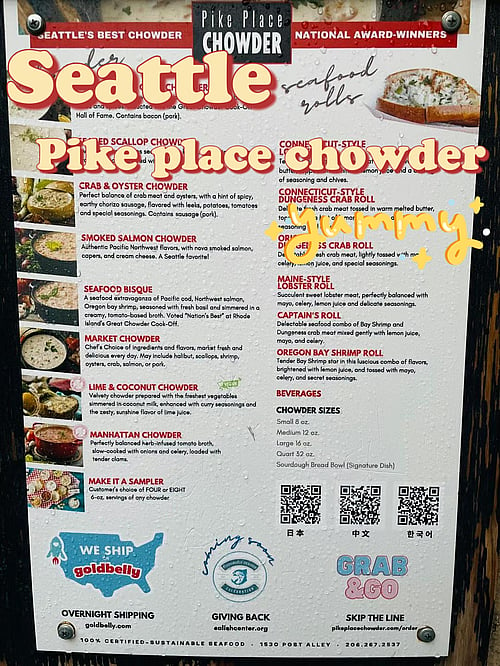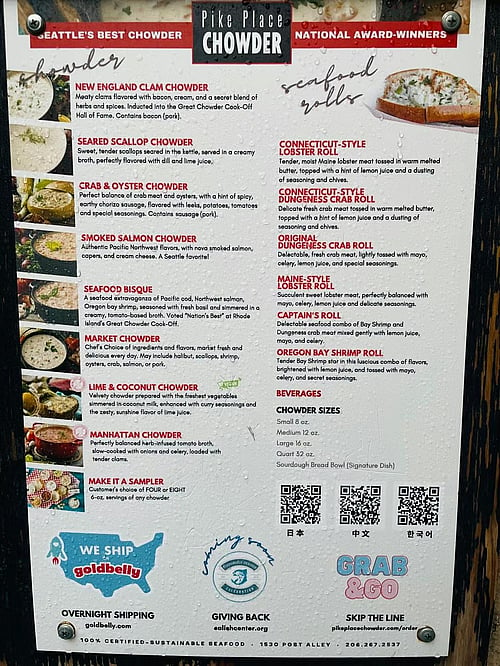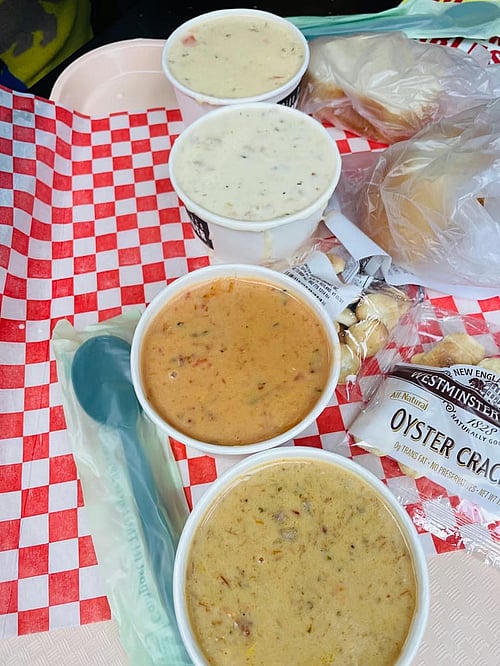 More Images: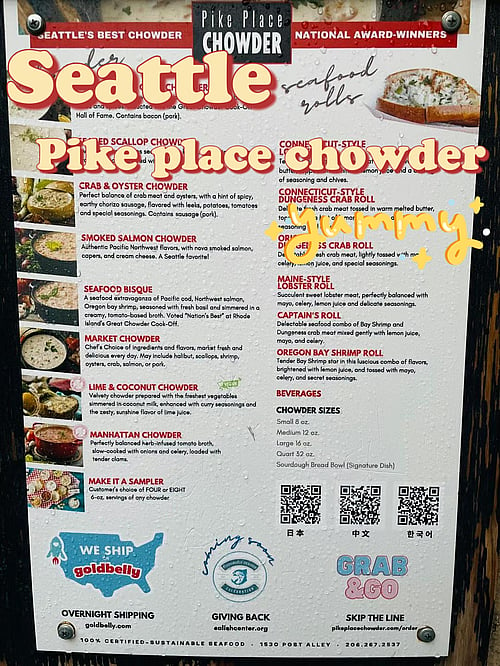 You can find the most delicious seafood soup in Seattle at this market!
In the little alley in the Pike Place Market, there is a very popular dish: clam chowder. It's said that Seattle residents love this dish--they line up every day to get it. So you can try it out and see if you like it!
Pike Place Chowder:
📍Address: 1530 Post Alley, Seattle, WA 98101
⏰business time:11am - 5pm
☑️Booking:No reservations. I was in line for about half an hour
The New England Clam Chowder is a classic New England dish, and we're sure you'll enjoy it. It's got a creamy flavor that makes you want to try more!
The summer holidays are here. Let's go to Seattle!
[More Details +]
Images & contents may be subject to copyright • Report this image
More Like This