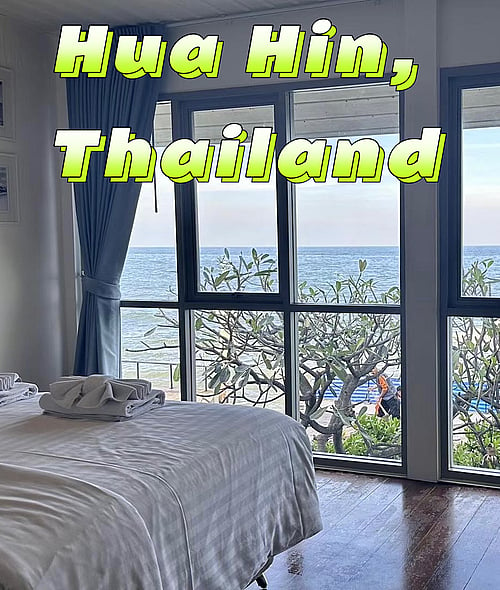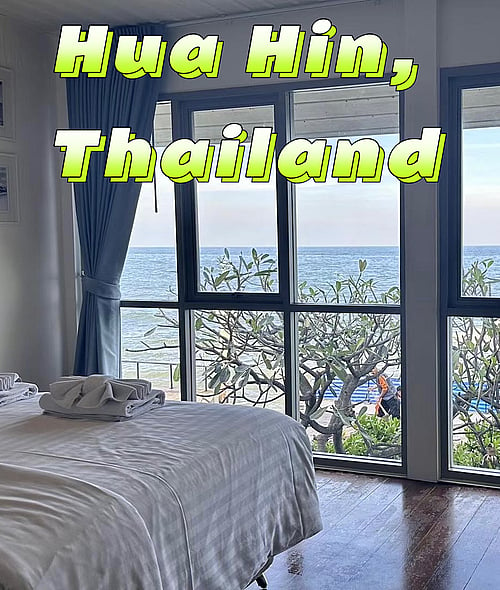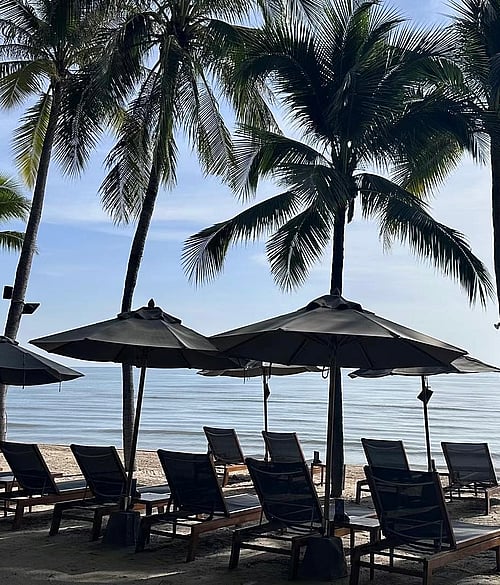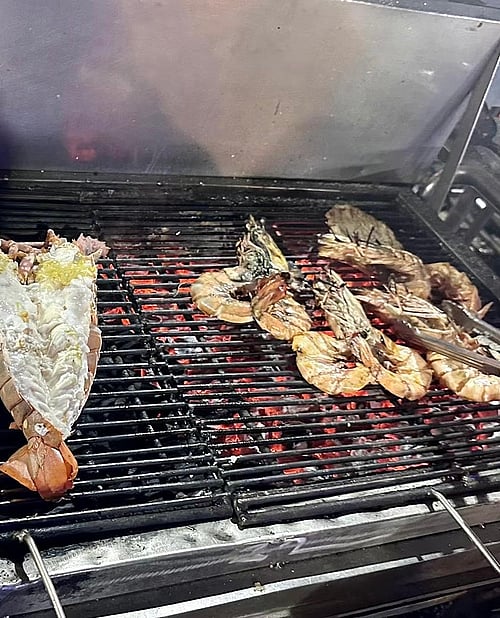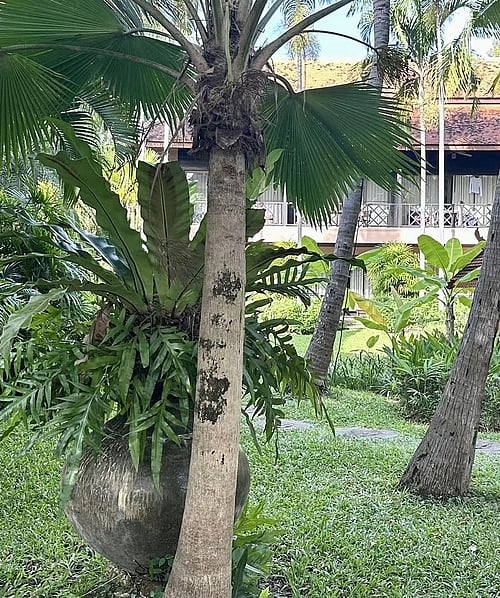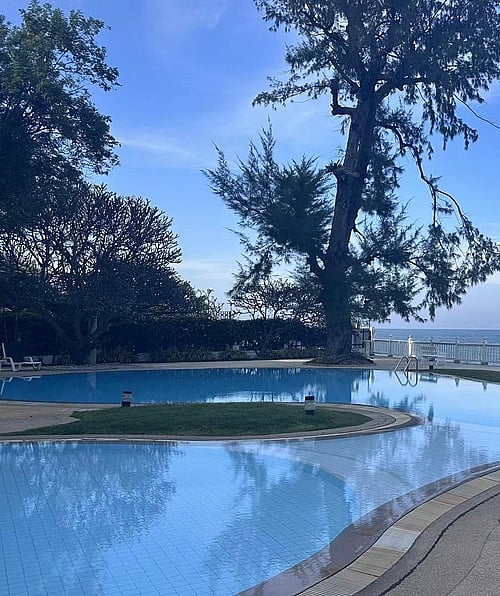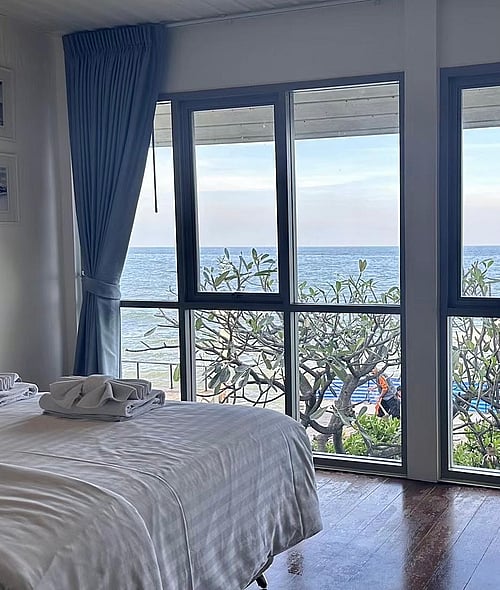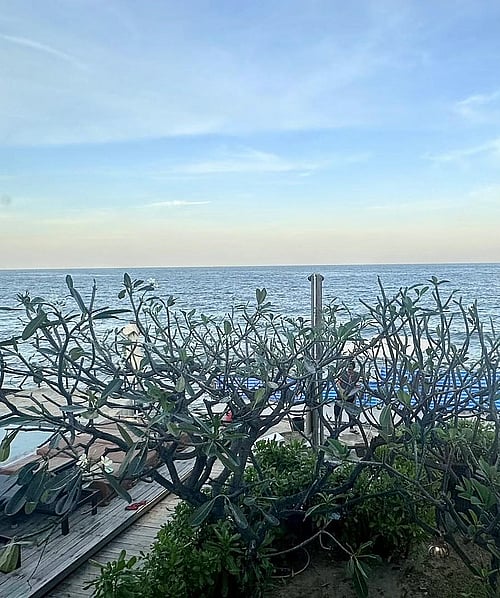 More Images: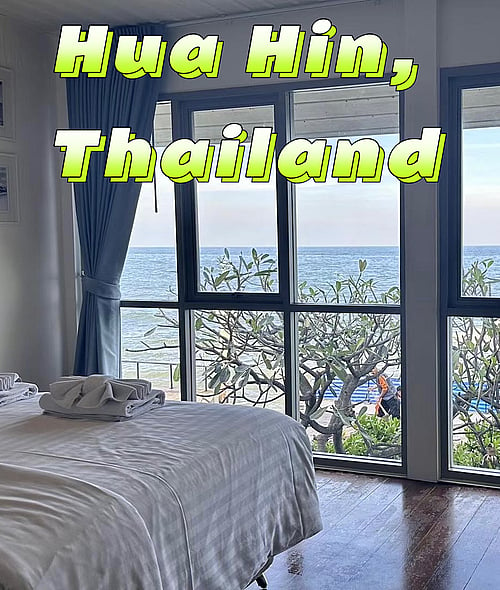 Come and spend the day in Hua Hin, Thailand, with a trip to the train station.
🚄The rich tropical atmosphere makes it one of the most beautiful stations in Thailand, although very small, but very retro and exquisite. The red and yellow color scheme is simple and clear, giving it an unusual feel. Even after hundreds of years, that quaint appearance still exudes a unique charm.
⛲️Santorini Park is a shopping and leisure destination known as "Little Greece." The entire garden is designed after Santorini in Greece, a small island in the Aegean Sea. With blue windows, white walls, and exquisite stores, walking inside is like walking on the island of Santorini. It's very romantic and comfortable. In the large square next to the commercial area there is a Ferris wheel with a height of 40 meters (131 feet). When you stand on it, you can see the whole view of the beach from above.
👍The palace of love and hope is a high-footed house with a corridor connecting it to the sea. The palace walls are yellow and blue, and its opulent Thai royal architecture is very different from other palaces in Thailand. This palace is very quiet, near the sea, and has lush vegetation surrounding it. There are not many tourists here so it is nice to stroll along the verdant paths.
⚠️Tips:
1.Wear knee-length robes to enter the palace, no sleeveless.
2.Tickets: 30 THB per person (additional ticket is required to go up to the second floor).
3.Opening hours: 8:30 am to 6:30 pm, closed on Wednesdays.
🌊The Hua Hin night market is a great place to stroll and explore, as it's a seaside city, seafood is abundant, but the prices are not cheap. There are many souvenir options and quality is good. I bought 6 canvas bags as souvenirs for my friends and family.
🚄How to get to Hua Hin?
1. Train: take the green train from Bangkok Bang Sue station, the trip takes about 6 hours and costs 44 baht.
2. Bus: take a bus from Mo Chit station, there are 2-3 classes of buses a day; remember to book tickets in advance!
3. Charter car or rental car/self-drive
[More Details +]
Images & contents may be subject to copyright • Report this image
More Like This