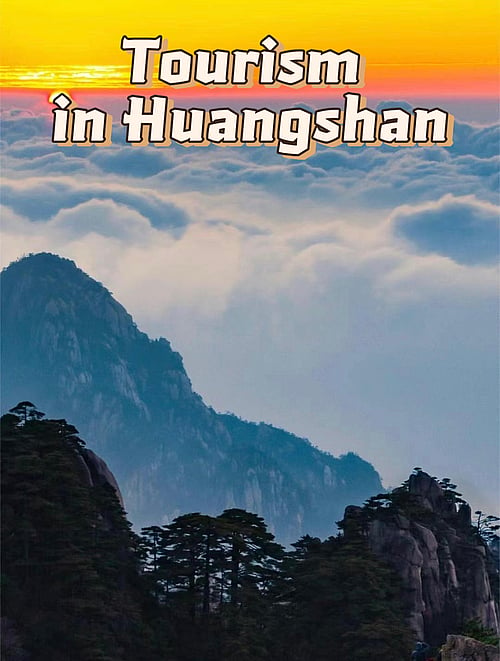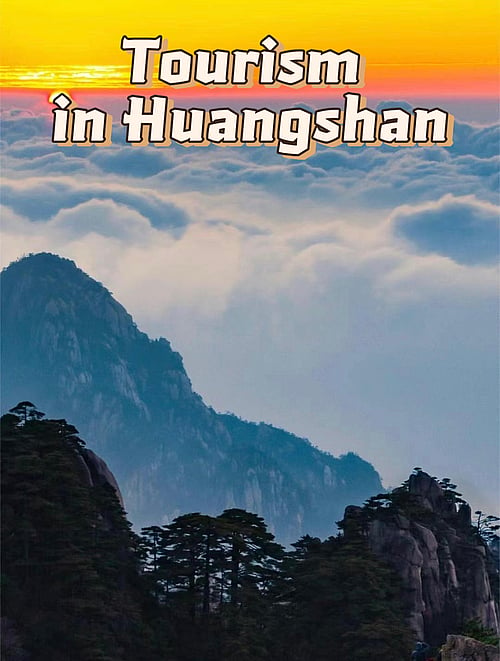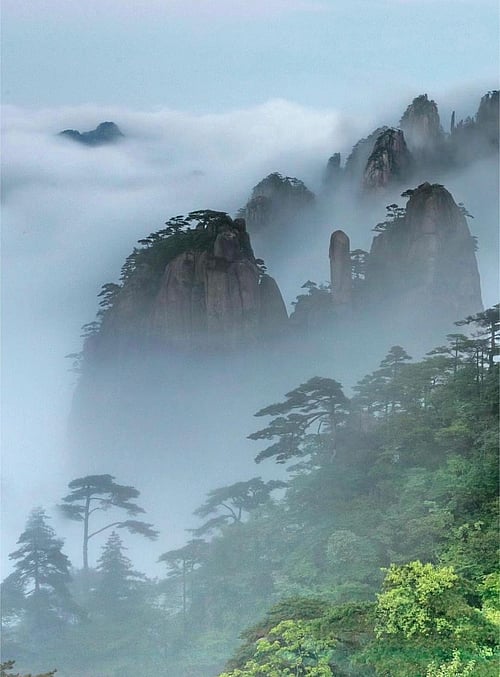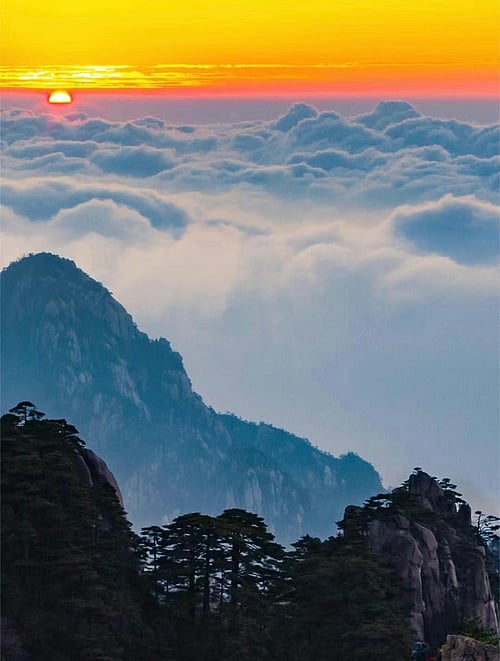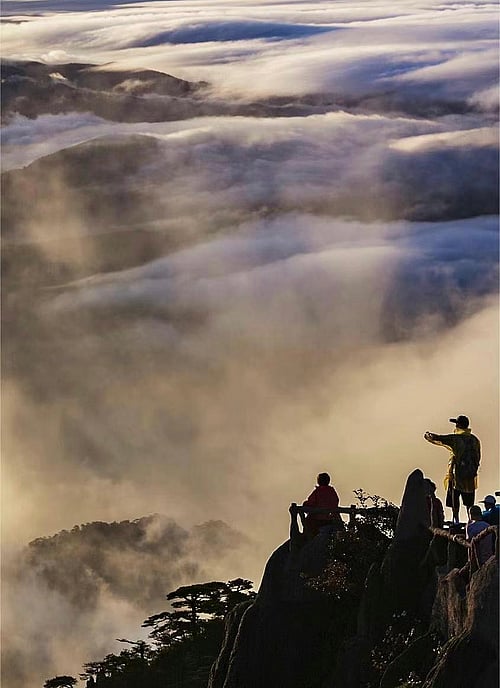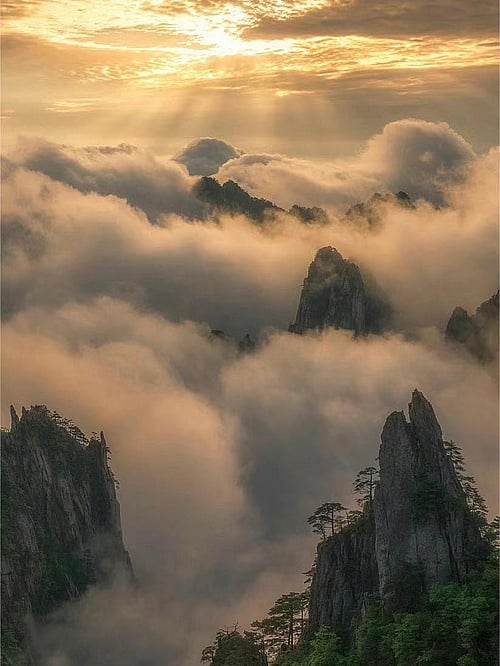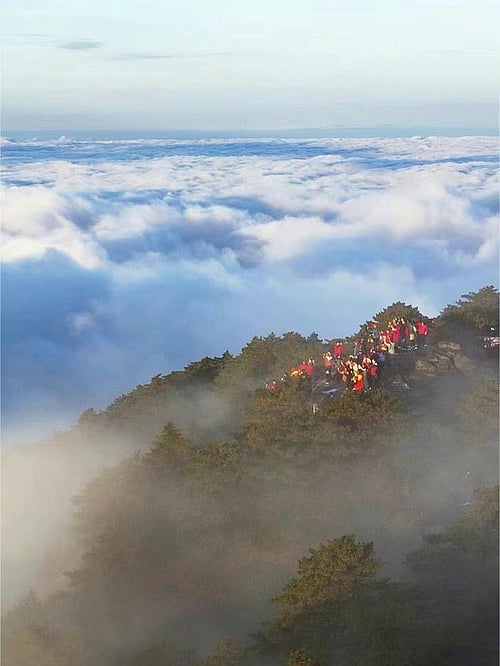 More Images: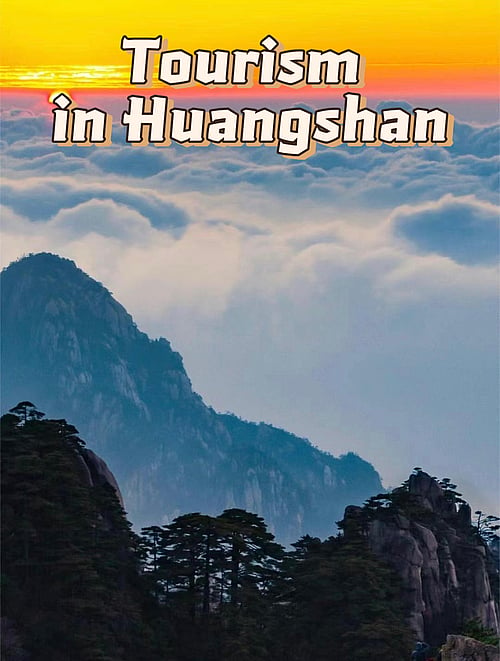 Huangshan Mountain has three major attractions: pine trees, rock formations and sea of clouds. The best way to experience the mountain is by taking a cable car from Yuping to the top. Because the altitude is high and the weather cold, it's important to wear warm clothes - especially jackets for children. You can buy gloves on the mountain to help prevent frostbite.
The mountain road is steep and most of it is steps, so wear comfortable sneakers. After you reach the top, you can see the sea of clouds from the Sea of Heaven attraction.
The welcoming pine, located on the left side of the Yu Ping Building, above the Wenshu Cave on the cliff wall, is one of Huangshan Mountain's famous attractions. The main trunk of the pine is gnarled and strong; its branches curve out to welcome the wind; its flowers hug the trunk, seemingly shaking hands with visitors; its branches and leaves are lush, green, and vibrant.
[More Details +]
Images & contents may be subject to copyright • Report this image
More Like This