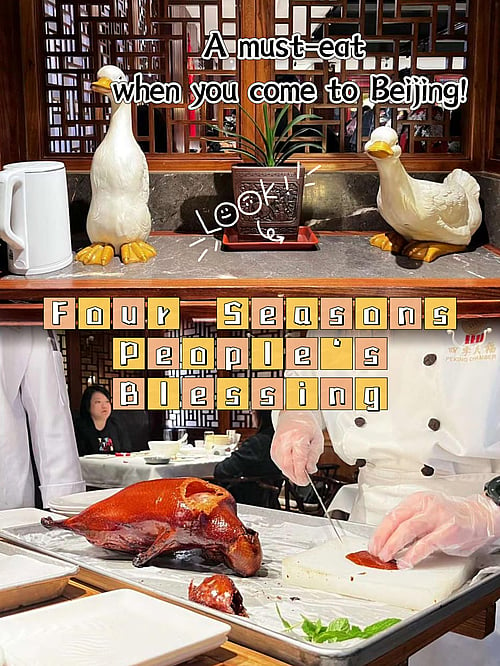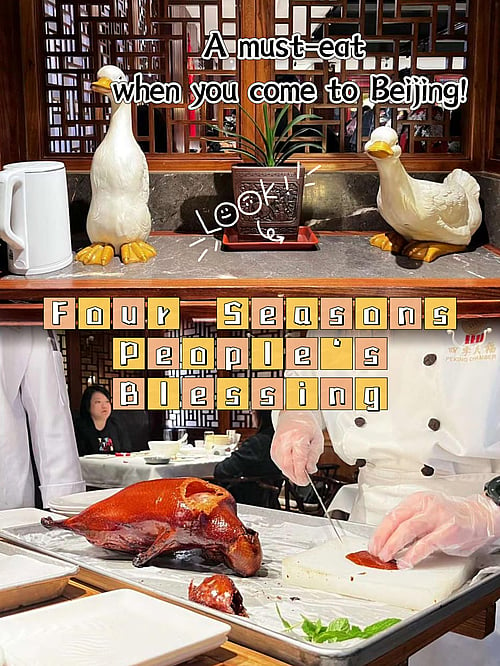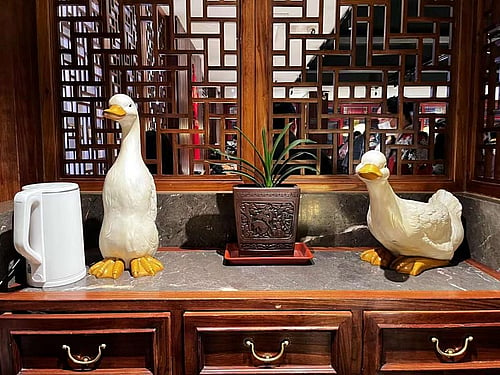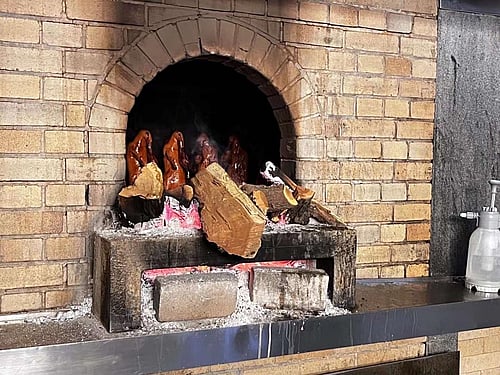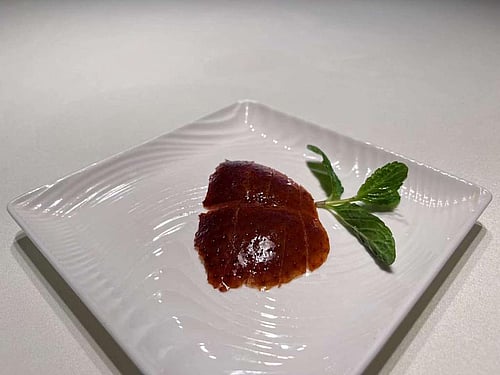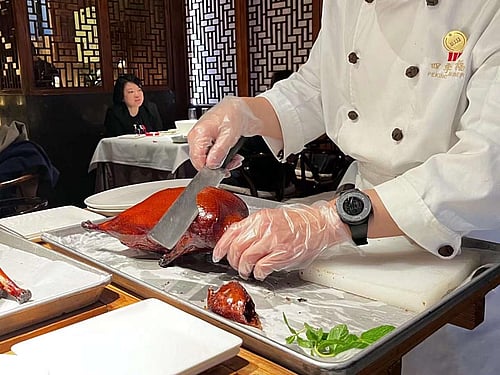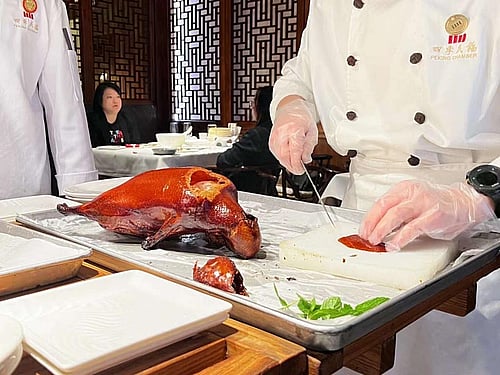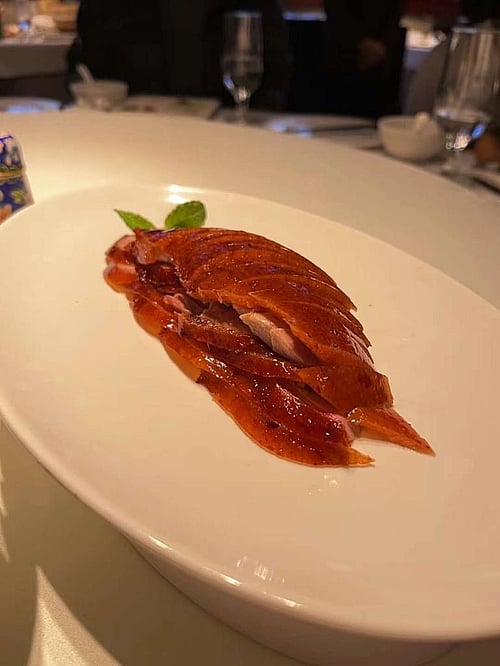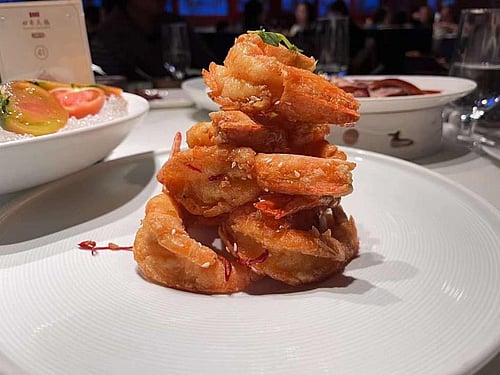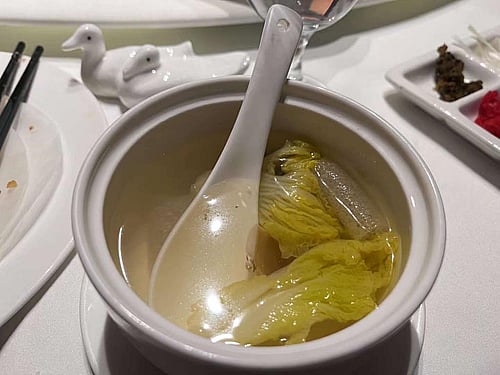 More Images: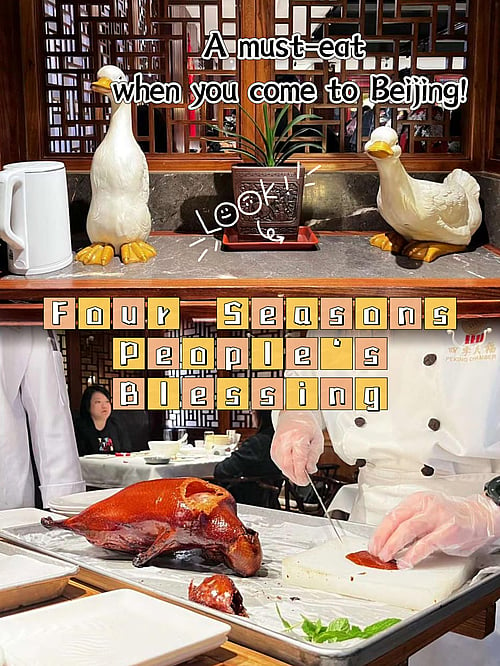 Beijing Four Seasons Minfu, the most popular place to eat Peking duck in Beijing, still has to keep about about about about about 🥹. The Forbidden City store is definitely the most crowded, but we chose the Wangfujing Deng Shi Jie Kou store that isn't far away. The first thing you need to do is get to the restaurant. There are still many people waiting in the lobby and outside when you go.
【Address】 Four Seasons Minfujing Deng Shi Jie Kou Branch, Beijing
【Price】 120+ per person
[Recommended]:
[crispy and tender roast duck]:There are whole and half ducks to choose from, half for 139 yuan. The roast duck will be shown to guests before they come up to see if they are satisfied with the roast duck, sliced and cut on site before they come back up to us. The skin of the duck is super crispy and with a little sugar, it simply melts in your mouth. The duck cake is fresh and hot, wrapped with duck meat and put a little side dish into your mouth, enjoy! This dish is a great appetizer, not too big but very refreshing.
[Fresh bean sprouts]:This dish is surprisingly refreshing and makes a good pre-dinner appetizer. The tender fresh bean seedlings, still with the aroma of the earth, pair well with crispy fruit and can be served with two more bowls of rice.
[Stir-fried Tibetan mushrooms]:This dish is probably just some mushrooms put together and stir-fried which is also very healthy. Expectations for this dish are high, but maybe not so amazing when you eat it in your mouth."
[More Details +]
Views: 174
Ideas: Four Seasons Minfu, Beijing Roast duck, Beijing food, Beijing Probing shop, Beijing, Roast duck, punch Four Seasons Minfu, Four Seasons Minfu Roast Duck restaurant, Beijing food, Beijing travel, food sharing
Blog ID: 55254
Location: China / Beijing / Beijing
Images & contents may be subject to copyright • Report this image
More Like This