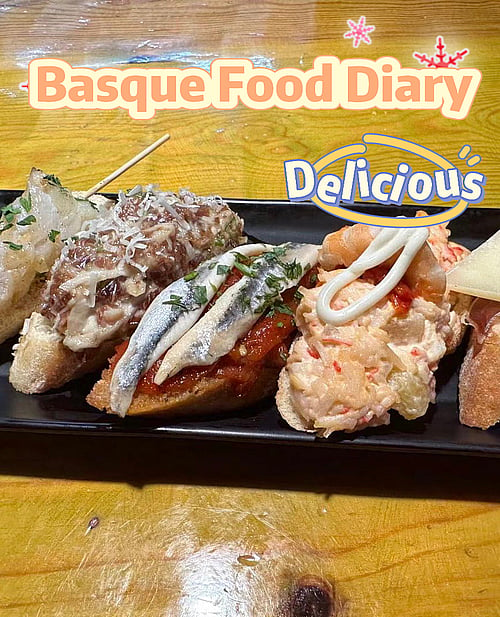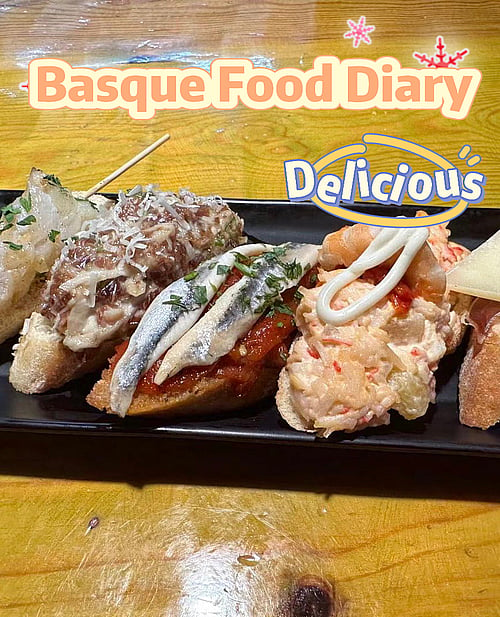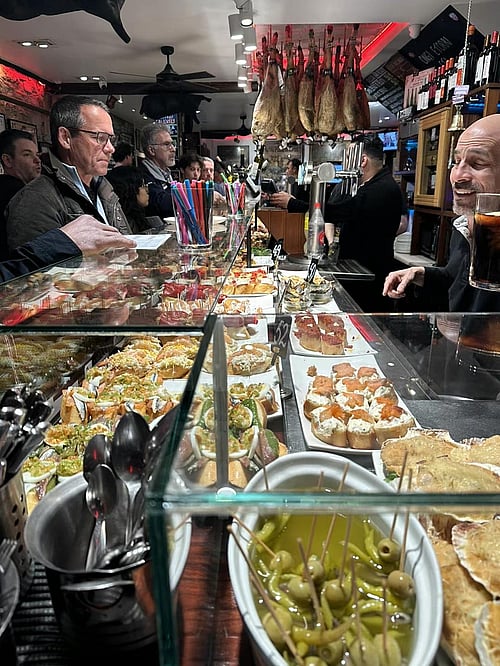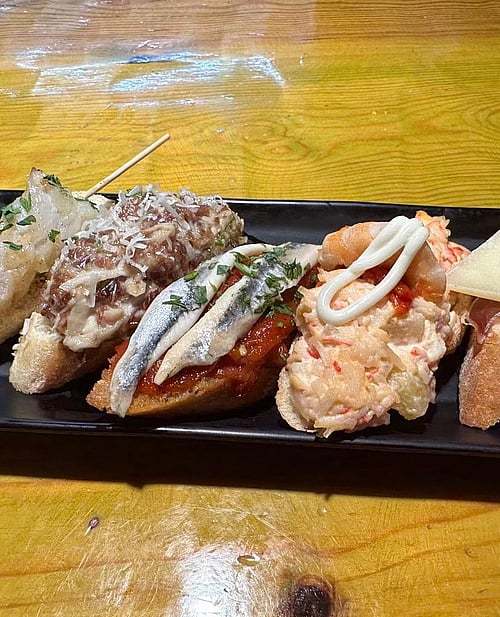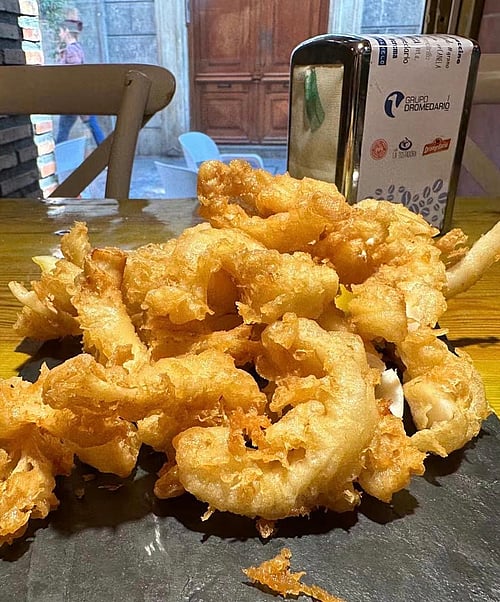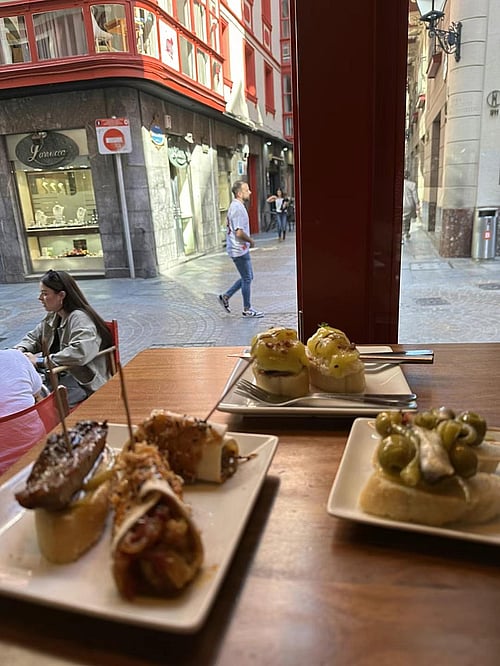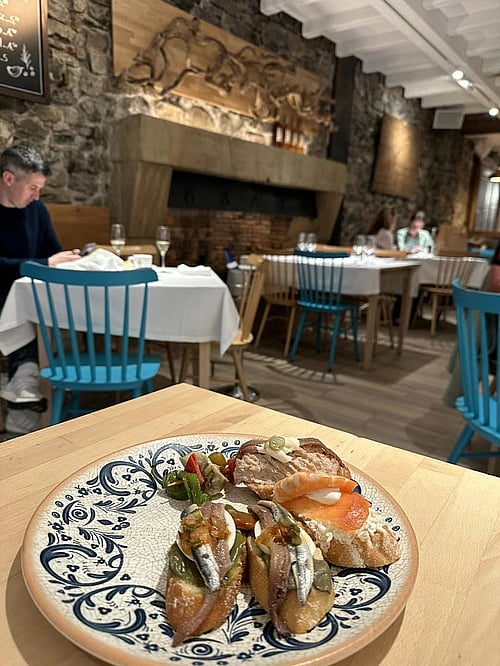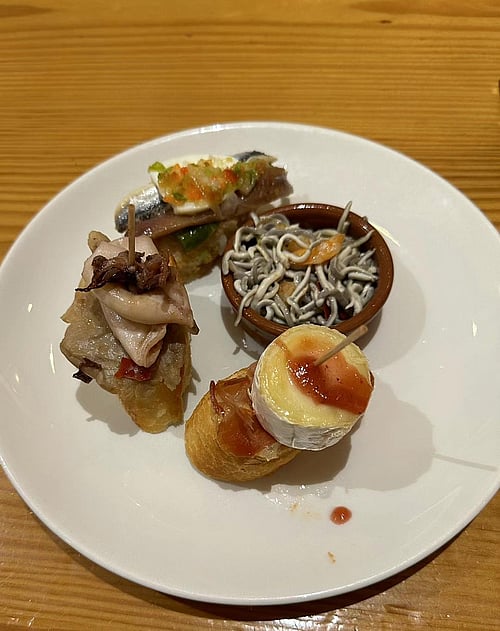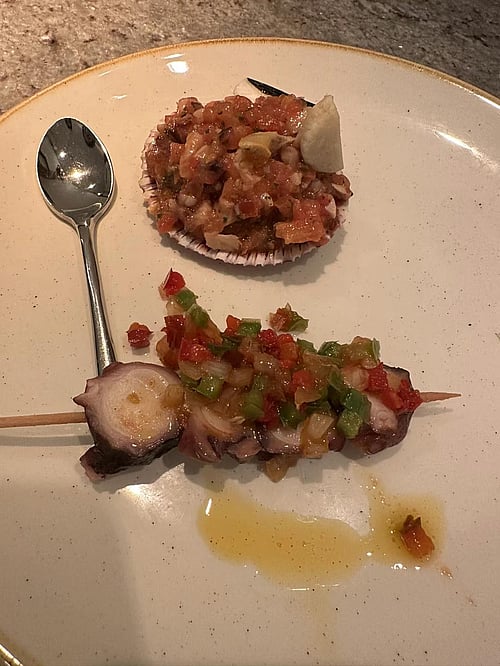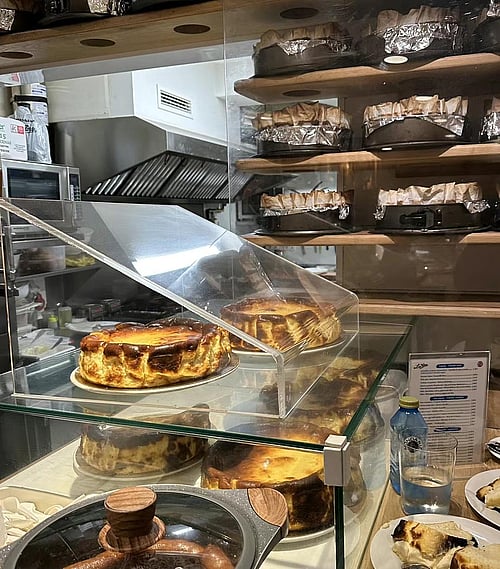 More Images: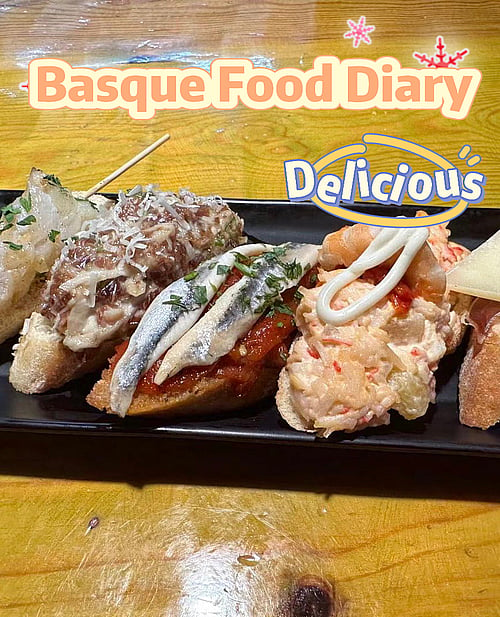 The Basque Autonomous Community has the highest concentration of Michelin-starred restaurants in the world! In other words, there are 23 Michelin-starred restaurants in this small region of a million people. And San Sebastián was named one of the top ten cities in the world for food, ahead of Tokyo which has 67,000 restaurants! The hotel we stayed at today has only 23 rooms but it boasts two Michelin star restaurant.
I had booked a Michelin star restaurant at the Guggenheim Museum in Bilbao but the plan failed to catch up with latest dining time at 2:30 pm (of course, I blame Marriott Bilbao parking spaces are full - you have to go outside to park wasting a long time). So if someone comes to Bilbao to play do not stay at the Marriott Hotel except for breakfast nothing!
But really also have to lose too much because there are a large number of local pintxos (Pingqiu) small restaurants and bars very cheap each dish is only two euros each order few can try all Basque cuisine."
About thirty pintxos were tried over two days and the following were found to be essential: angulas a la bilbaína (eel fry): eel fry made with olive oil, garlic and pepper; white cod in green sauce
(merluza en salsa verde): cod cooked with clams, fish stock, white wine, garlic, parsley and flour; calamares en su tinta or chipirones en su tinta: squid cooked in ink with onion, tomato and garlic;
kokotxas en salsa verde (also known as cocochas en salsa verde): made with olive oil, garlic and parsley (also with chili).
The last must-see is Bar La Viña (San Sebastian): this bar is famous for its special cheesecake. It is a traditional Basque dessert that is very tasty and affordable at 8 euros for two slices but always feels a little different than the gastronomical cakes in New York.
[More Details +]
Images & contents may be subject to copyright • Report this image
More Like This