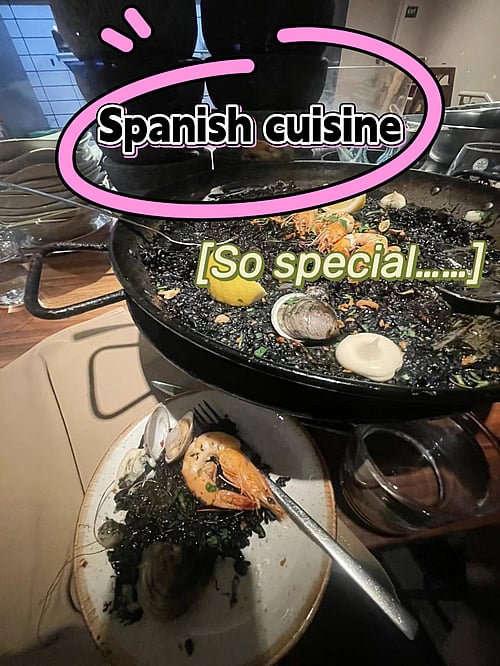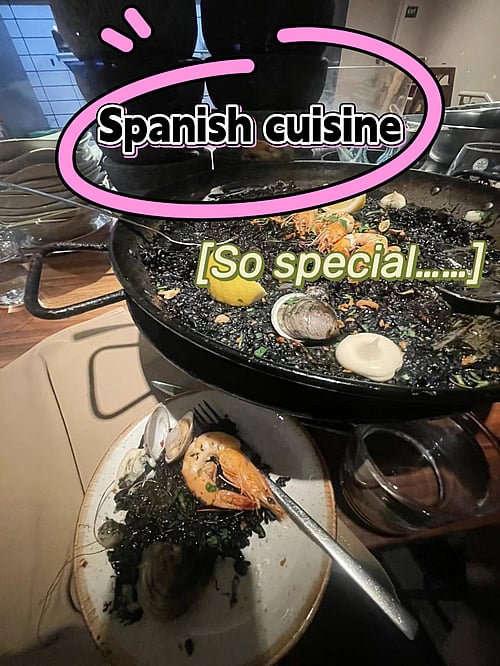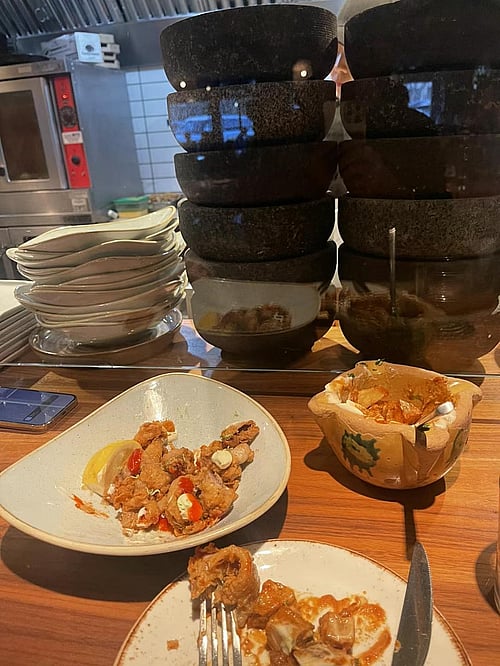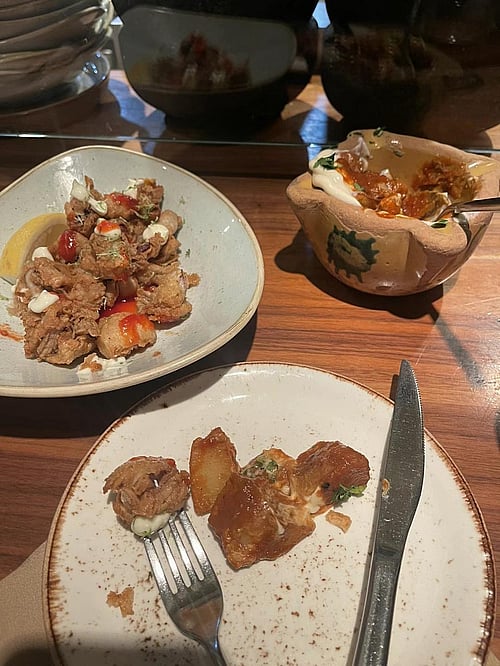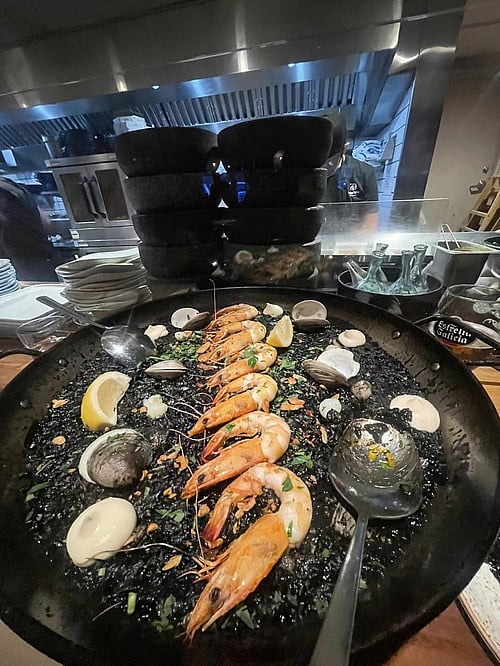 More Images: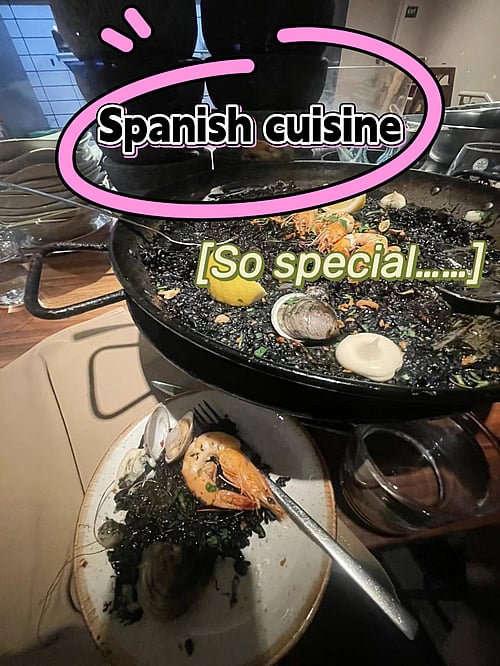 Finally, on my birthday I ate at the Spanish restaurant I had always wanted to try.
It was a lucky coincidence because I couldn't get a reservation for omakase at other places and decided to go here instead. But it didn't disappoint me! Every dish was so good that I highly recommend it to anyone who likes eating, drinking, and having fun with friends!
🏠Name: Teleferic Barcelona
📍Address: 855 El Camino Real #130, Palo Alto, CA94301
💰Consumption:$100 per person
💰Menu: $58 for a seafood platter that is supposedly the restaurant's best dish. We also ordered this. It was a good portion but the bowl was shallow, so it was actually pretty thin--more like a layer of octopus than a pile of it. The flavor was good though!
I always order the paella at Spanish restaurants. The seafood is fresh, the texture is great and there's a special sauce that I can't quite remember what it tastes like but it's really good!
If you're coming on a Friday or Saturday night, it might be better to make a reservation beforehand as they get really busy (their business is really booming).
OpenTable makes it easy to book ahead and write in your birthday; they even gave me a delicious chocolate cake with candles when we paid the bill! Thank you so much for being so thoughtful.
[More Details +]
Images & contents may be subject to copyright • Report this image
More Like This