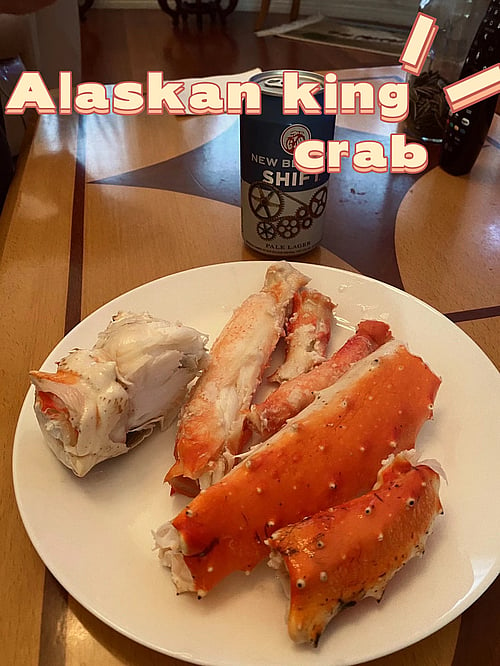 To eat king crab, you have to eat it in its country of origin. When we arrived in Juneau, Alaska's capital, we headed straight to the most popular king crab restaurant on the Internet! There are three ways to eat king crab:
①Crab leg sashimi: The cut crab leg looks like it was carved by the gods. On the plate, a piece of meat, like a flower in full bloom, is arranged neatly. The aroma is tantalizing! A rich aroma of crab meat explodes on the tongue! Tasty! Fresh! In that moment, all the juices and flavors could not compare to the instant feeling I had when I ate it--a feeling from my soul and the best taste of the day.
②Charcoal-grilled crab legs: Unlike sashimi's sweetness, charcoal-grilled meat is elastic, full of flavor and aftertaste; an ultimate pleasure to eat in your mouth.
③Steamed crab: really appreciate how good ingredients just need simple ways of cooking! It's original taste of crab; meat is fat and tender too delicious!
[More Details +]
Images & contents may be subject to copyright • Report this image
More Like This