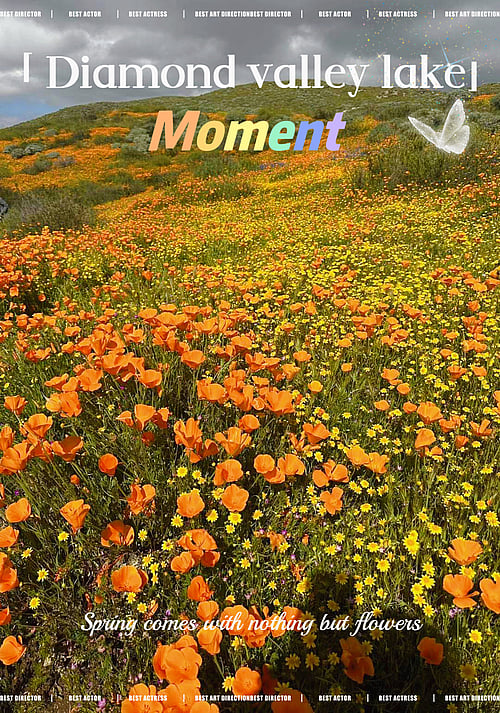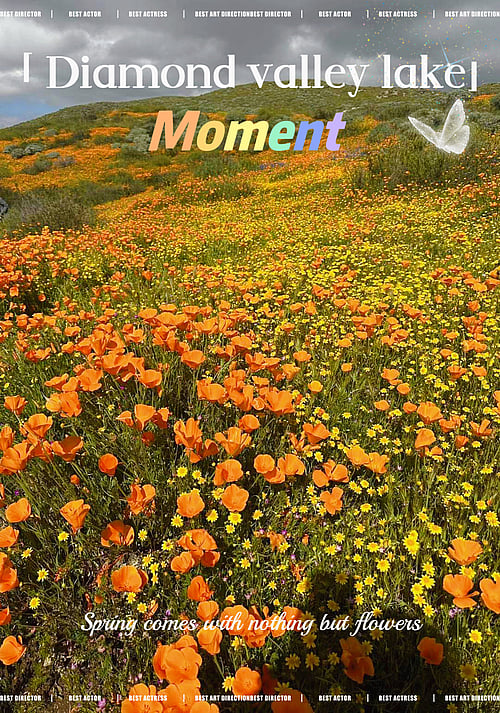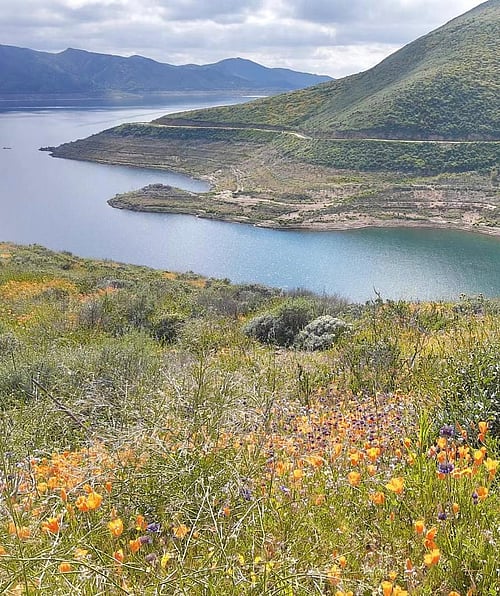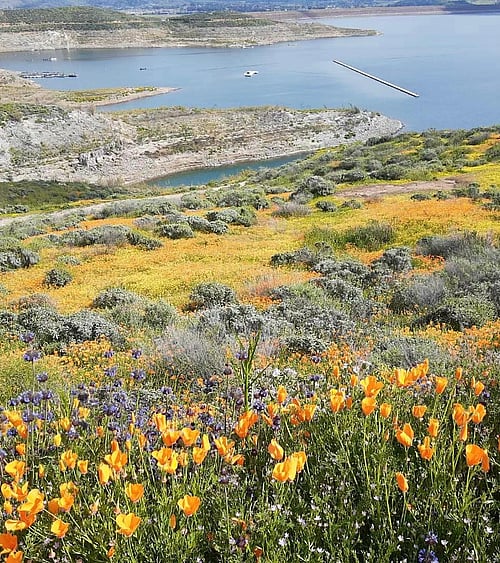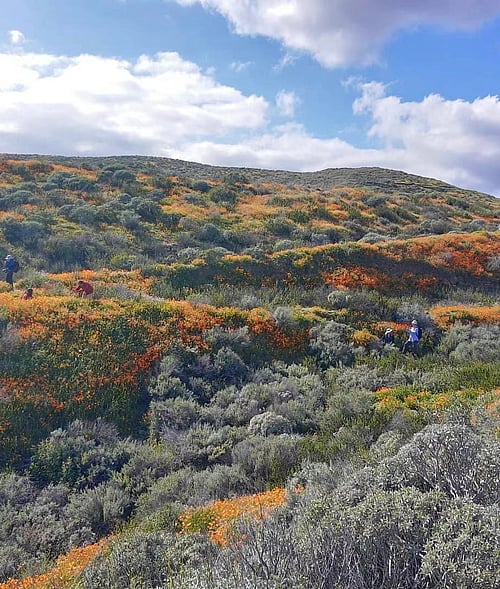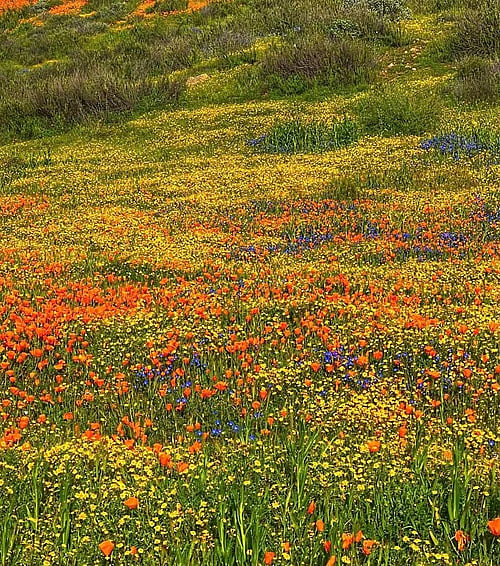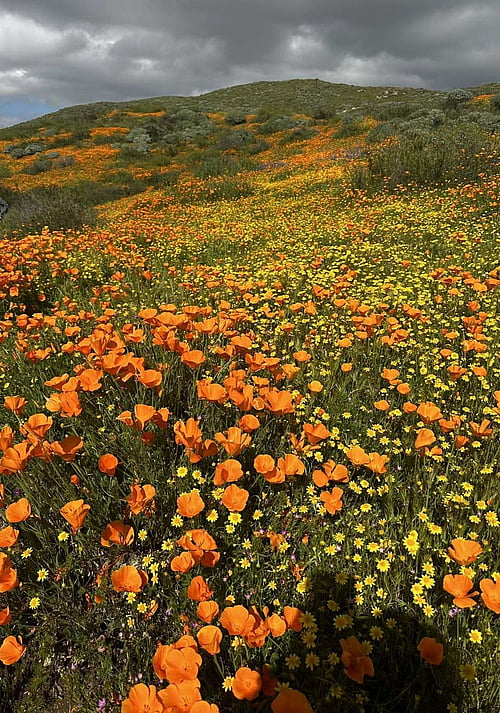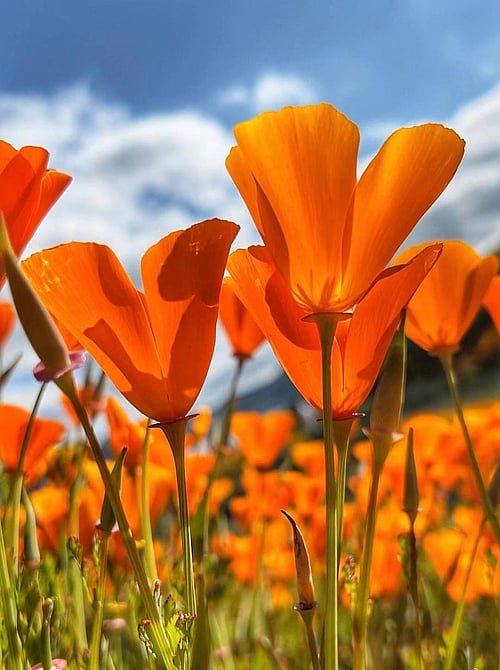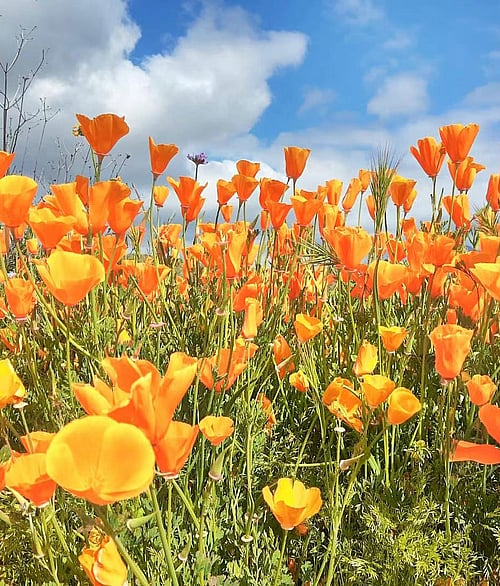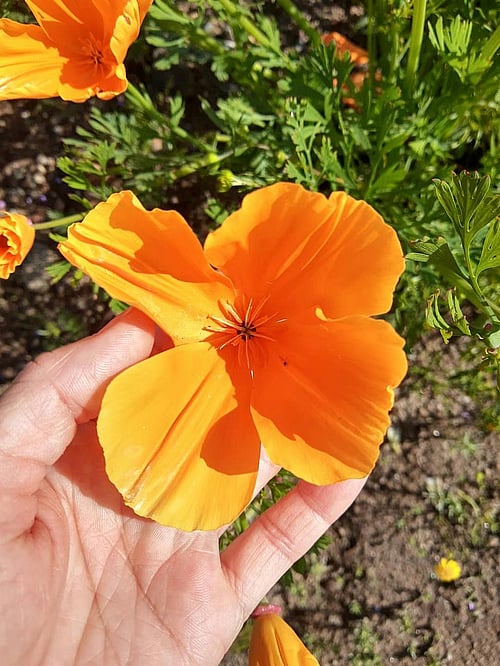 More Images: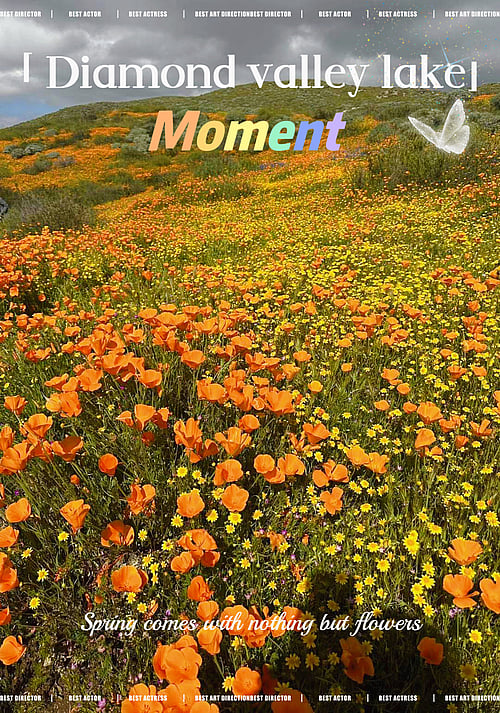 This year, Diamond Valley Lake's Poppy Festival is even more stunning than Chino Hills. There's a spectacular array of color and beauty that makes it feel like you're in a fairy tale.
🌺It's about two hours from DTLA and Riverside. The entire area is lush and green, with lots of crops and greenery everywhere. From the narrow road winding up the hill to the lake, it's smooth sailing with no worries about road conditions.
🌺There's also a nice little store near the lake where you can replenish your water supply, grab some ice cream, or pay for entry into the hiking trail that leads through fields of flowers--a 4 dollar ticket gets you access to this trail which is 3 miles long; it'll take about a half of 2 hours to hike it all.
🌺We recommend going right at the fork in the road after arriving at the lake--the scenery here is gorgeous and every photo you take will be gorgeous too! And if you climb to the top of the mountain, you can see views of vast lakeside scenery and flower fields--it's basically heaven on earth here!
🌺One more thing: You can take a boat out on the lake, but you have to row yourself. No rentals are available and you have to go to a nearby shop to buy one.
🌺This year, Los Angeles had a lot of rain so the flowers are blooming beautifully. You should take advantage of this weekend and enjoy yourself!
📍The address: 2615 Angler Ave, Hemet, CA 92543
[More Details +]
Images & contents may be subject to copyright • Report this image
More Like This